SOME three years ago during Cyclone Dineo that hit parts of Matabeleland North Province, especially Tsholotsho, a 15-year-old boy was nearly swept away by the raging flood waters trying to rescue his puppy.
Fortunately, he found a tree to cling onto before being rescued by the Airforce of Zimbabwe team.
On noticing that man's best friend (dog) was being swept away, the boy risked his life by jumping into the water to save his dog.
He was rescued, together with his puppy under his arms.
This story, true as it is, might seem a bit far-fetched but have we considered the fate of animals in the ongoing efforts to restore life supporting amenities after the devastating Cyclone Idai in Manicaland, Mashonaland East and Masvingo provinces?
The fate of animals in such disasters is often ignored or rather not paid much attention to.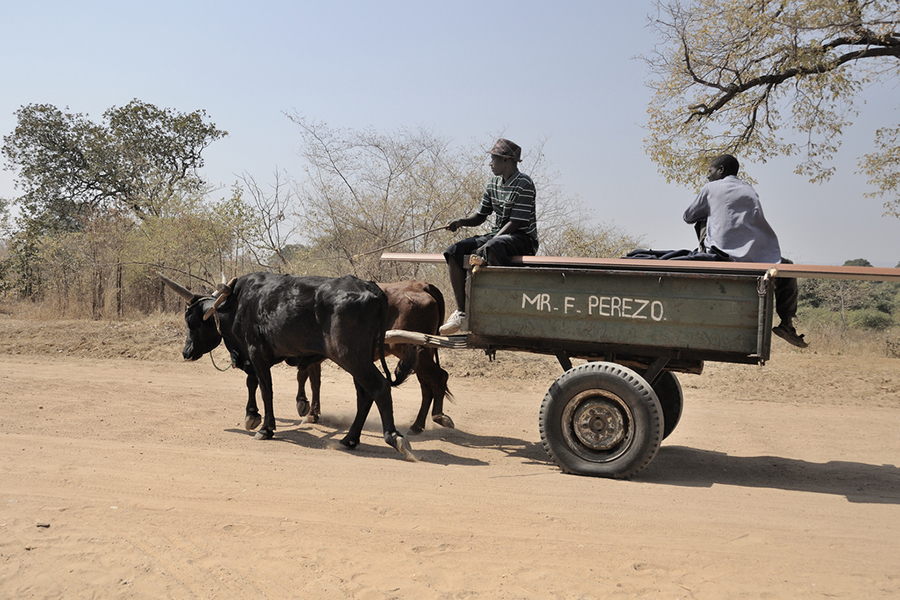 Many people in the country rely on animals for food, transport and their livelihoods. Government should also look into how communities can be helped recover from the loss of their animals.
In most cases, the response time and resources in rural areas are greatly reduced and handling disasters, those calamitous events which stretch the capacity of communities, require preparedness, pre-planned reaction and post-event mitigation.
During disasters, rural residents often find their personal safety a large enough challenge without the added burden of caring for livestock and other domestic animals.
In any disaster, the accepted progression for safety and evacuation is people first, then pets, livestock and lastly property.
In Zimbabwe, the priority has always been on the safety of people far ahead of other concerns.
The country's Disaster Management Plan understandably prioritises people but protocols for different types of disasters should also give priority to animals, considering their importance to owners.
Most domestic animals become agitated during disasters and become very difficult to control; therefore there is need to ensure that during rescue efforts, trained animal handlers are dispatched to assist with evacuation efforts.
Veterinary experts can also be dispatched, together with other rescue teams, to attend for livestock.
Wild animals have a natural instinct to move away from flood waters and fires. They generally seek higher ground.
It is therefore important for livestock owners in disaster areas not to leave headstalls on animals in holding pens or when released, as they can catch these tacks on trees and other obstructions.
It may also help for people living in high flooding areas to allow livestock a way to reach higher ground in each pasture.
Without access, livestock will fight fences and be at a greater risk of drowning as they will initially panic during floods.
Since large-scale floods are more predictable and usually slower to develop than flash floods, people have more response time.
Livestock will move gradually away from rising floodwaters to higher ground.
Unfortunately, the higher ground may not be high enough to compensate for the final flood level of large-scale floods.
During Cyclone Dineo in Matabeleland North, some livestock, especially goats, pigs and chickens, were left suspended on trees when the floods receded.
Livestock will resist being moved from an area with limited protection and into the face of floods, for this reason there is need to have a management plan as early as possible.
Young animals are at special risk since they can get washed away by floods more easily and have less physical strength and less resistance to cold exposure.
These young animals and other small livestock should be evacuated first and the older livestock will often follow from both maternal and herd instinct.
Although animals rarely get frantic or panicky during such disasters, they do get determined to avoid the water, cold and poor footing.
Some animal species such as goats, donkeys and especially Brahmans become virtually unmanageable in the face of disasters.
In situations like this, experienced handlers, proper equipment, and a firm and prompt evacuation approach are needed.
When warnings are issued in time, before disaster strikes, it is important for owners to attach identification tags to animals.
The key elements to managing animals in a disaster are food, water and shelter.
The lack of any of these factors, or a scarcity of one or more, can lead to a slow death for livestock.
It is also important for owners to report the location, identification and disposition of their livestock to authorities handling the disaster; especially if the animals are aggressive or nervous by nature.
The importance of harnessing indigenous knowledge should not be underscored, not only as a precious national resource but also as a vital element in environmental conservation and natural disaster prevention, preparedness and response.
With the frequency and intensity of disasters increasing due to climate change, it is critical that provinces in danger zones continue to do more to prepare for the inevitable by ensuring the protection of animals in their national emergency plans as well as embracing traditional knowledge systems.