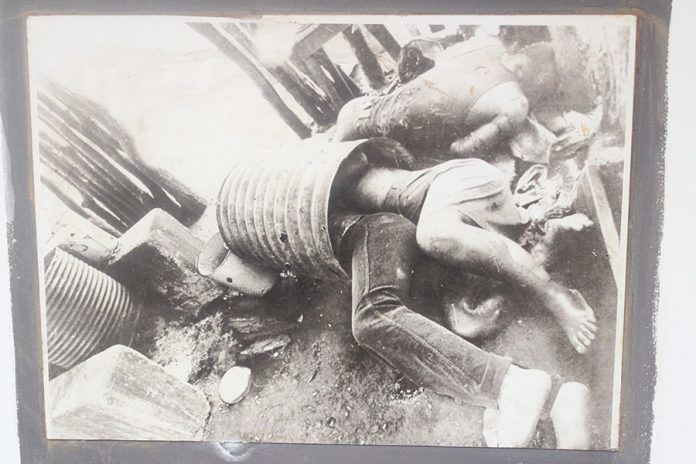 EDITOR – AUGUST 9 has passed unnoticed.
This is the day Rhodesians committed genocide, killing thousands of innocent Zimbabweans including children and women in neighbouring Mozambique in 1976.
It's known as the Nyadzonia Massacre.
I know there is a lot happening in the country of late, but I could not help but pen the poem below because we must recognise our heroes who sacrificed their lives to free Zimbabwe.
There are others who still lie in unmarked graves countrywide and beyond our borders.
We must honour them always.
Memories of Nyadzonia
BROTHERS and sisters
I hear songs
Songs so sorrowful, songs in the dark
Embedded in agony echoes of dying hope
Here people burying war-burnt dreams sing
Singing still, dancing still
Clutching their AK47s as if forever
Nyadzonia, were you the cradle of weeping dreams!
Yes, yesterday we buried them
Holding shreds of their dreams in tears
Yesterday, yes we buried them
Hundreds upon hundreds at Freedom Camp remember!
Yesterday, yes were buried them at Mboroma
But never did we say goodbye
Nyadzonia, Nyadzonia!
Yesterday, yes yesterday
The enemy trampled on our living dreams
But before sunset
They sung songs of remembrance
Songs to Mbuya Nehanda and Sekuru Kaguvi
They sung songs of no surrender
Songs to Mkwati and Chingaira
Praise songs they sung yesterday
Songs to the fathers of the nation
Murenga, Sororenzou and Chaminuka
Yes they sung poetic songs about the Chinhoyi Battle
They sung songs and more songs
Songs of dawning freedom at Mavonde
As gun sounds echoed through the evergreen mountains
So brother, my dear brother
Today at the pedestal of the tomb of the unknown soldier
Leave the dust to gather with time
Don't sweep the dust away brother
For these are the grains of our memories
Memories of weeping shadows of Nyadzonia
Memories of the burning dreams at Chimoio, Tembwe, Mukushi and many other places where the blood of patriotic Zimbabweans watered our freedom
And glory we say to their dreams.
Simbarashe C. Kavenga