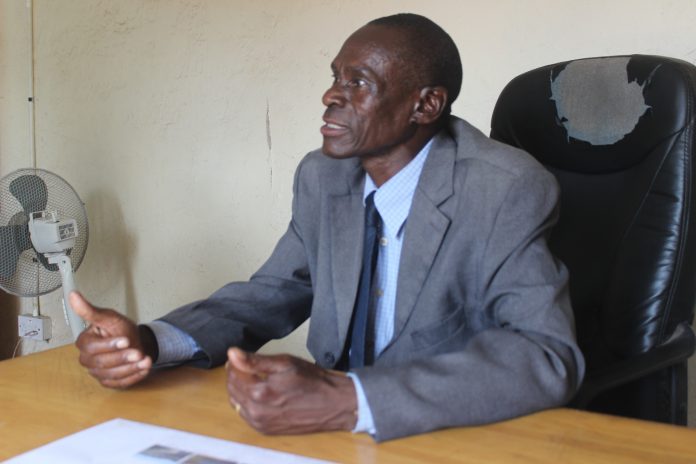 The story of Cde Obert Nyuke alias Portifa Gonzo
EXPLOITATION and victimisation at Kings Mine in Mashava, Zvishavane, by white superiors forced me to leave the country and relocate to South Africa in 1975.
I was employed as an assistant to a Portuguese fitter and turner.
We were exposed to racial discrimination, hence the decision to leave and seek greener pastures in neighbouring South Africa was strong.
However, this was tantamount to jumping from the frying pan into the fire, since SA was worse.
I could not stomach the apartheid regime there either.
This is the time I decided to go and join the liberation struggle and help break the yoke of colonisation.
I left with Cde Tafirenyika and Cde Chisorochengwe, among other miners, and went to Botswana where we intended to meet ZANLA contacts.
In Botswana we met Cde Sachiti who introduced us to Cde Chademana and we were escorted to a ZANLA transit camp before we went to Zambia.
We arrived in Zambia just a few weeks after the assassination of Chairman Herbert Chitepo.
Everything was in disarray.
Consequently, our training was delayed.
However, the logistical hurdles were soon overcome and Cde Richard Hove and Cde Amigo Mpofu took us to Munhamo Farm, a few kilometres away from Lusaka where we met Cde Chigohwe, Cde Ray Musikavanhu and Cde Kuchi.
Cde Robson Manyika later came to the farm and arranged for us to go to Nachingwea, Tanzania, where I received my military training.
I was deployed to Tete Province where I operated in the Chitepo sector, together with Cde Laston Ngozi, Cde Moto Chimurenga, Cde Tendai Mabhunu, Cde Godon Mbirimu, Cde Musango Munei, Cde Mapipi, Cde Marovha, Cde Dzetse and Cde Vatema among many other comrades.
I will never forget the Christmas of 1977 when we liberated the Tanda area in Rusape.
A spotter plane flew past our base which was in Hwadza Mountain in Maparura Village.
A sell-out had informed the Rhodies of our presence in the area.
Our intention was to attack Inyati Mine hence we had reinforcements of four platoons.
Inyati Mine was a gold mine thus we wanted to attack it to stop mining activities as the profits of the mine were sponsoring the war.
There was also a Rhodesian military base at the mine where Rhodesian soldiers who operated in Tanda were staying.
We had also received information to the effect that villagers who supported freedom fighters were being tortured at the mine by Rhodesian forces while some were murdered.
On Christmas Day, at around 7 o'clock in the morning as we had breakfast, a spotter jet flew past our base, a clear sign of impending danger.
While we were gearing to defend ourselves as we knew an attack was imminent, jet fighters started dropping bombs.
In no time, the whole mountain was surrounded by Rhodies firing up the mountain.
Fire was coming from all directions and from the air too.
We had no choice but to fire at the groundforce clearing our way down the mountain.
I was with Cdes Vatema and Moto Chimurenga.
There was a lot of cover since it was during the rain season and this worked to our advantage.
Our combatants who had an anti-air gun had managed to gun down two helicopters.
We had also planted landmines on the road blowing up four Rhodesian military trucks.
We managed to hold the enemy for several hours because the Rhodies had underestimated our number and strength.
We finally managed to descend from the mountain around sunset.
I was hit by fragments of a bomb on my left leg and so I struggled to walk the 20km to Mwarazi River which was our gathering point.
We slept at the gathering point. The following morning we were all glad to have managed to come out of the gruelling battle alive, though we sustained several injuries.
We then decided to go to Pitori Village before we ferried the injured comrades to Mozambique for medical treatment.
We later learnt from mujibhas of the number of Rhodies who perished because they ferried their dead soldiers in three military trucks.
That fierce battle liberated Tanda because Rhodesians never returned to that area again.
Compiled by Emergencey Mwale-Kamtande.