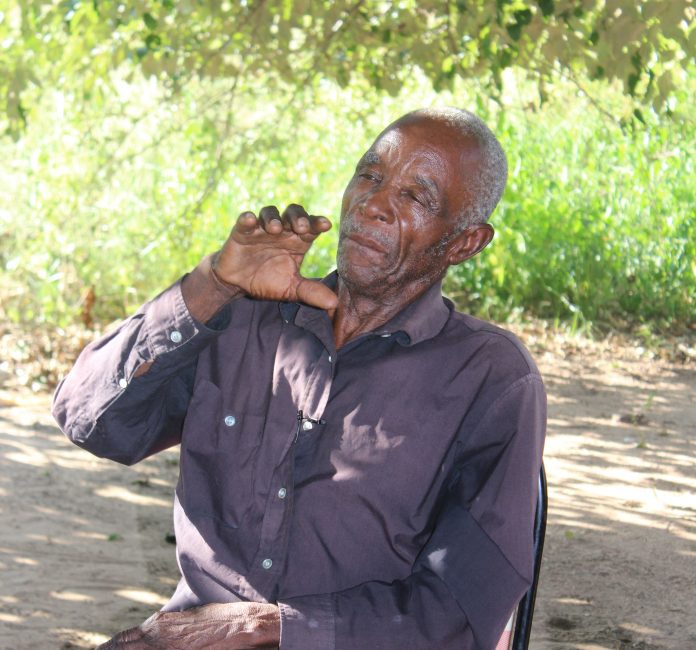 OBERT Mandizadza Gwerevende, a legend from Chesa, Mt Darwin, joined the valiant sons and daughters of Zimbabwe who gave up everything for their land, Zimbabwe.
He passed on, on June 13, this year.
He was 86.
He was declared a Provincial Hero and was buried at his farm in Chesa.
Gwerevende, welcomed in his home, the comrades who had been sent by Comrades Tongogara and Chitepo to ensconce with the spirit world, to seek permission and their blessings to commence the war of liberation in 1972.
The Obert Gwerevende, who at the behest of spirit Tumbare, went to Mabweadziva to make the request, on behalf of Chimurenga sons and daughters, permission for, and assistance with, the war of liberation; the legend who came back from Mabweadziva with spirit Tovera's assent and blessing for the war to commence, charted a path which left a permanent imprint of the role the spirit world played in our war of liberation.
This same legend worked hand-in-hand with Mbuya Nehanda's spirit medium before she was carried to Zambia to ensconce more closely with ZANU and was also part of the team which brought Mbuya Nehanda's spirit medium's bones back to Zimbabwe from Chifombo, Zambia.
For this, the Rhodesians never gave him peace.
They considered him a deadly adversary.
Word had leaked that a great warrior ancestor was communicating, based at his home and this reminded them of the dreaded Mbuya Nehanda and they feared for the worst.
For this they arrested him, his mother, father and sister.
They tormented and tortured them to reveal what spirit was manifesting in his home and to what end.
When they would not reveal, the soldiers tortured his father to death while he was in police custody.
He was promised great wealth should he reveal his mission but he told them they could kill him if they wanted.
Last weekend, August 23-24, relatives, comrades and friends gathered at his farm in Chesa for a memorial to console the family and to pray for the safe passage of his spirit.
Congregants of the Methodist Church, of which he was an active member, led the proceedings.
During the night of August 23, an aspect of his life that was not always apparent was revealed, he was a loving , gentle father, always concerned about every aspect of the lives of his children, grandchildren and relatives.
He would always ensconce whenever there was a problem no matter the cost.
There was time for comrades to speak about his deep commitment to the struggle and Chimurenga songs such as 'Kana pfuti dzichirira, dzinondifungisa musha wakanaka weZimbabwe…' interspersed with Methodist hymns.
The fluidity, originality and variety of Chimurenga songs underlined that his home and the surrounding areas were a Chimurenga hot bed; they sang as if the pungwe was only yesterday.
Many lauded him as a great political and community leader.
His departure an untimely and irreparable loss, they lamented.
It was special to be at his homestead, to be physically present at the place where the great historical moment of January 11 1973 took place.
I was able to visit the sight of the ambush where Robert Bland and and Denis Sanderson, the two LDO's who had accompanied Gerald Hawksworth to the Gwerevende Homestead in pursuit of Comrade Gwerevende and the comrades who were based at his home, were shot and killed by Comrade Chinodakufa's section about a 100 metres from the homestead.
Hawksworth had taken prisoner Cde Gwerevende's father, and loaded them onto his Land Rover to Mt Darwin.
This battle was a turning point in our history; one of the first battles which opened the north-eastern frontier, hard on the heels of the Altena Farm Attack, commanded by Comrade Rex Nhongo which had taken place only three weeks earlier.
It was a game changer.
For the first time in the history of the whiteman's robbery of our land, a whiteman was captured in battle and successfully taken to Mozambique.
ZANLA forces successfully ambushed the two Land Rovers, killing the two, capturing one and safely freeing Gwerevende's family.
ZANLA was second to none; there was no holding it back, the dye was cast.
The place where Cde Gwerevende and the neighbours buried Hawkworth's Land Rover to conceal evidence of his capture is now a shallow ditch.
We found a piece of a tyre which bore marks of having been subjected to high velocity shrapnel still in the ditch.
I was shown the hills where Cde Gwerevende and his family spent two months hiding in caves.
This battle was Cde Gwerevende's baptism of fire.
The Rhodesians hunted him down for months.
He and his family lived in nearby hills, alternating between two caves.
During that time, the Rhodesians destroyed everything he had, stole his cattle and goats — nothing was left at his homestead.
When he was released from prison at independence, the only thing he found at his home was a shovel; all dwellings had been razed to the ground.
I met Cde Gwerevende at Comrade Alexander Kanengoni's burial in 2016 at his farm in Centenary; the two legends were from the same family.
Talking to him, I still felt the same calm, deep rooted commitment to Zimbabwe's cause.
The convictions, commitments which had led to the harshest incarceration were unchanged. It was so clear he would go through it all again if need be; jail had not broken him. He had been warned by the spirit world that he would lose everything, and he would suffer.
He had known from the beginning that the armed struggle would triumph.
He had been assured so from Mabweadziva and it had come to pass.
He was very much at peace that Zimbabwe was unfolding according to a Divine plan and the spirit world was in charge.
Aluta Continua!