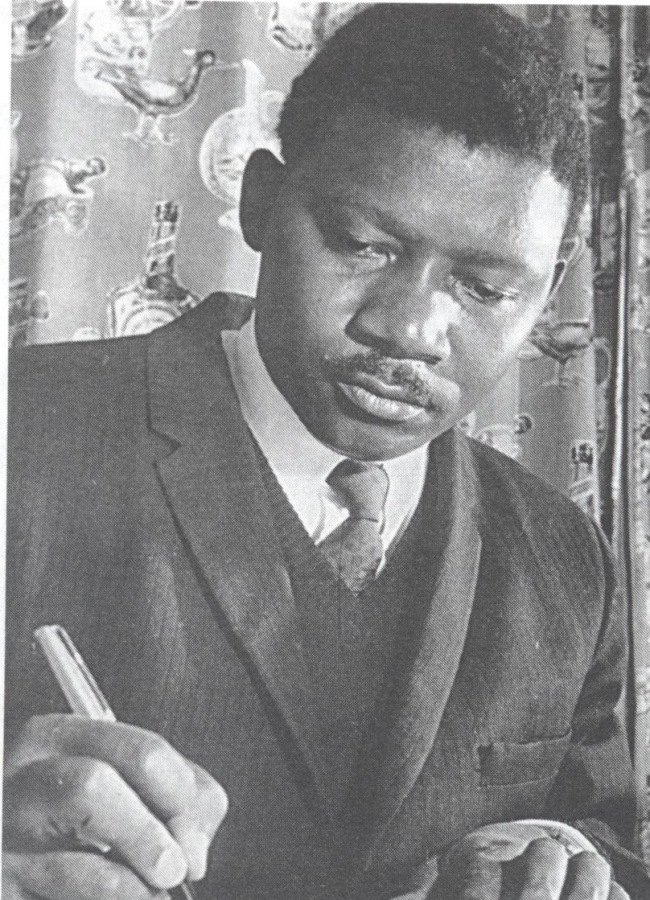 IN 1964, the jailed leaders of ZANU knew something with absolute certainty: Herbert Chitepo was the man to take the struggle forward while they were in jail, for three major reasons.
He was a revolutionary par excellence; totally uncompromising.
The Party knew that nothing would make him abandon the struggle.
They were right.
In 1974, faced with mounting pressure for détente, he replied:
"There will be no talks, no negotiations, no discussions involving our movement until Mr Smith recognises the right to immediate majority rule tomorrow, next week, next year or whenever. It is now. Until we hear that man, the rebel leader of the rebel regime, speak those words, our war goes on, and it will continue until we have liberated every acre of our country. I do not know if we could even sit down with Smith until Rhodesia has gone back on the 1969 Constitution, and returned to the pre-UDI position. We are not going to be bound by whatever is decided in Lusaka, great as is our respect for the leaders who are gathering there and who have helped us so much in the past." (Lusaka:1974)
His ideological clarity was unquestionable.
He fully embodied what ZANU was all about:
Through armed struggle, "… we shall remove that whole structure of society based on corruption, on privilege, on exploitation backed not only by the Rhodesians themselves, but backed by huge international capital." (Melbourne:1974)
He was a great military strategist.
Ken Flower, head of Rhodesia's Intelligence Services, admits that under Chairman Chitepo's leadership, ZANU made such advances that; for the Rhodesians, the war changed from a 'winning' war to a 'no-win' war.
Chairman Chitepo was an uncompromising revolutionary.
When, in 1974, forces of retrogression crowded him to accept talks which placed him in the same camp with Abel Muzorewa, the whiteman's agent, Chairman Chitepo would not sell out — he categorically refused.
Whether he was fundraising in Australia or addressing pan-Africanists in Tanzania or asking for assistance from SIDA, Chairman Chitepo did not compromise his stance, he did not water down the mission of ZANU in order to get assistance.
In Australia, he did not mince his words; he told them of the history which justified the decision by ZANU to take up arms against the Rhodesians.
He knew he was in enemy territory but he still stood for the truth.
In 1974, at the Sixth Pan-Africanist Congress in Dar es Salam, he was on home ground.
His stance was still the same; the dismantling of international capital:
"The basic approach, we submit, is both to give more material assistance to national liberation movements of Africa and simultaneously to launch our attacks on capitalism and its manifestations on all fronts, in the developing areas and in the heart of capitalism — North America and Western Europe." (Dar es Salam:1974)
In October 1972, the Swedes had a visitation which shocked them.
Chairman Chitepo informed them that the opening of the north-eastern frontier was imminent and he expected a backlash from the Rhodesians and he wanted SIDA to know he would be requiring increased assistance.
Once again, Chairman Chitepo was being true to his cause and those who assisted him had to do it on his terms.
He was a guerilla using armed struggle to liberate his country — no apologies, no compromises!
His was a caring leader.
As he planned the war, he was extremely careful to take care of the casualties of war, the ordinary masses who would be caught in crossfire, so he approached SIDA well in advance.
He truly embodied nzira dzamasoja.
His other major achievement was in the ideological sphere.
That which ZANU was about, that which he believed, which had him firmly committed to the struggle is what he taught, firmly entrenching it in the combatants he interacted with.
During the struggle we sang:
Nyika yedu yeZimbabwe
Ndimo matakazvarirwa
Vana mai nababa ndimo mavari
Tinoda Zimbabwe neupfumi hwayo hwose
Simuka Zimbabwe!
Chairman Chitepo never bought into the treachery that ZANU was violent; his response always was that the British were violent against us while all we wanted was our country.
Chairman Chitepo did achieve something very great in the military field.
He was among the leaders who began and perfected the armed struggle, beginning with the heroic Battle of Chinhoyi of April 28 1966.
What others might term false starts are what he and fellow leaders used to perfect the struggle through creation of strategies that would ensure success.
He sought co-operation with FRELIMO, which had just liberated Tete Province, to open the north-eastern frontier.
He dispatched groups of comrades long before December 1972, to ensconce with the spiritual leadership of the land about this phase of the war, to liaise with leaders of the communities, to explain the cause and to carry out reconnaissance.
Comrade Chinodakufa's group, which ended up at Obert Gwerevende's homestead, was one such group sent ahead to ensconce with the spiritual leadership of the land.
All these preparations culminated in the opening of the north-eastern frontier, signalled by the Alterna Farm attack of December 21 1972, under the command of the now late Comrade Rex Nhongo, later to become General Solomon Mujuru.
From then, the war gathered momentum.
Chairman Chitepo continued to work tirelessly.
In October 1972 and in March 1973, he was in Sweden seeking assistance for refugees while in 1974, he was in Australia fundraising for the war.
He liaised closely with the Chinese for training and weapons and of course with FRELIMO, the new host to the liberation movement whose philosophy of the struggle was consonant with that of ZANU.
By 1975, ZANLA was unstoppable, sweeping across the country.
The Rhodesians were desperate to end the war by any means.
They tried détente, but Chairman Chitepo categorically refused to be bunched with sellouts, such as Abel Muzorewa, who were agents for whites in the sham independence talks.
Failing thus, they put into action a plan they had been working on for years — they murdered Chairman Herbert Chitepo on March 18 1975.
We shall never forget you gallant son of the soil!