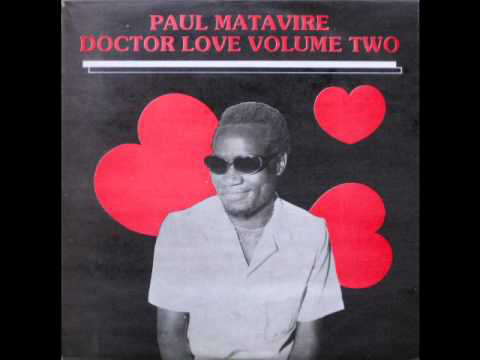 EDITOR – I WAS not only a friend of the late music icon Paul Matavire, but also was, and still am, his fan.
He died on October 18 2005 and I have decided to remember him through this letter.
Matavire, or 'Dr Love' as we called him, died after a long illness.
Although the likes of Mabvuramiti and Chamunorwa Nebeta imitated Matavire's style, they were nowhere close to his composing and vocal abilities.
The visually challenged artiste didn't want any sympathy from engineers and producers.
The talented musician could compose a song in five minutes and it would be a gem.
I vividly remember his 'fights' with renowned engineer and producer at ZMC then, Jabulani Ndlovu. Ndlovu would have a torrid time dodging Matavire's slaps yet he did not want anyone to produce his music besides Ndlovu.
They where best of the friends until Matavire died.
Such was Dr Love.
When I was a presenter at ZBC Radio 2 (now Radio Zimbabwe), he would come for impromptu interviews and if I denied him, he would have none of that.
He would declare: "I'm not going anywhere!"
Every fan of his knew him as a great social commentator, motivator, teacher and entertainer.
His hits include 'Christmas Yasvika', 'Nhamo Yousavi', 'Tanga Wandida' and 'MaU', among others.
Matavire used his poetic licence to create his own figurative expressions.
His imagination of beautiful women was unprecedented for a partially blaind man.
I remember how he would, from time to time, joke that he had recently obtained a Class One driver's licence.
He would boast owning the biggest cattle herd in his area.
Indeed Dr Love was one of a kind.
His music continues to 'rule' in homes, public places and airwaves.
Matavire will always be greatly missed, locally and abroad, especially in South Africa where he made hits through collaborations with Freddy Gwala.
Funny enough, both Matavire and Gwala had stints in prison.
Anyone who knew Matavire can testify that that the man loved his wise waters.
He even wrote a song dedicated to it called 'Kamukombe Kanotenderera' on his last project.
The man was just out of this world and his music will live forever.
Sekuru Manyange,
Braeside, Harare.