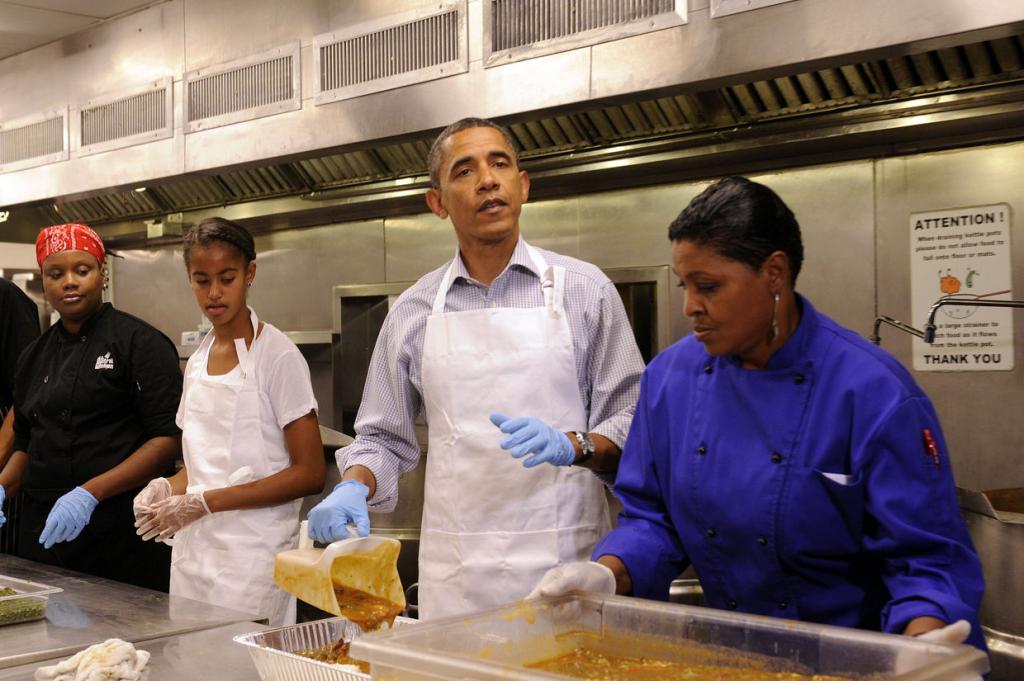 EACH January, the third Monday is reserved to commemorate Martin Luther King Jr's birthday.
This year, Americans talked about how far the country has come in the past 50 years and how much more is to be done.
It is 50 years ago that Dr King appeared on the cover of Time Magazine as its 'Man of the Year', and the nation was on the cusp of passing the Civil Rights Act of 1964.
Dr King would win the Nobel Peace Prize later that year.
At Ebenezer Baptist Church in Dr King's hometown of Atlanta, civil rights leaders and members of King's own family spoke about poverty, violence, health care and voting rights, all themes from the civil rights struggle that still resonate to this day.
"There is much work that we must do," Dr King's daughter Bernice King said.
"Are we afraid, or are we truly committed to the work that must be done?"
"Let's build a monument, but the monument should inspire us to build a better world," said the Atlanta event's keynote speaker, the Rev. Raphael Warnock.
He also said the growing disparities in income; opportunity and health care are indications of a continuing struggle for equality decades after King's death.
The event closed with the choir singing 'We Shall Overcome', with visitors singing verses in Spanish, Hebrew and Italian as audience members joined hands and swayed in unison.
President Barack Obama honoured Dr King's legacy of service by helping a soup kitchen prepare its daily meals.
Obama took his wife, Michelle, and daughters Malia and Sasha to DC Central Kitchen, which is a few minutes away from the White House.
New York City's new Mayor Bill de Blasio marked the day by talking about economic inequality, saying it was 'closing doors for hard-working people in this city and all over this country'.
At a rally in Columbia, North Carolina NAACP president William Barber went over a list of ways that Republican leaders in Congress and Southern governor's offices have treated Americans badly, from leaving the Confederate flag to fly on the grounds of the South Carolina Statehouse to refusing federal money to expand Medicaid and allowing poor schools to fall further behind.
Has the vision articulated by Dr King in his famous 'I Have a Dream' speech become a reality in 21st century America?
Unfortunately, the answer is a resounding 'no' for too many people of colour.
According to a White House proclamation issued by President Obama:
"Our journey is not complete.
"It is our task to build on the gains of past generations, from challenging new barriers to the vote to ensuring the scales of justice work equally for all people.
"And we must advance another cause central to both Dr King's career and the Civil Rights Movement — the dignity of good jobs, decent wages, quality education and a fair deal.
"Because America's promise is not only the absence of oppression but also the presence of opportunity, we must make our nation one where anyone willing to work hard is admitted into the ranks of a rising, thriving middle class."
In short, many daunting problems still face the black community, some of which President Obama alluded to:
1) Growing income inequality.
This is exemplified by the wide gap in annual average household earnings between blacks and whites, not to mention the percentage of people of colour on welfare, food stamps and in prison.
Moreover, until recently, many low-income people of colour have been denied basic access to affordable healthcare and other needed medical services.
2) Lack of access to quality education.
The public school system, especially in urban areas, is failing our nation's black youth.
This is based on numerous factors such as low test scores and graduation rates.
Additionally, despite affirmative action measures, the rate of black youth who attend college is disproportionately low compared to whites and other groups.
This stark racial disparity is particularly noticeable among top-ranked universities and the prestigious Ivy League.
3) Discrimination by law enforcement.
Studies and data show that blacks are arrested and convicted at a much higher rate than whites and other groups.
This may be due in part to racial profiling and other alleged discriminatory police tactics which disproportionately target the African-American community at large.
4) Employment Discrimination.
There remains a conspicuous scarcity of black CEOs and senior executives in Corporate America, on Wall Street and sitting on corporate boards – not to mention blacks in 'white-collar' jobs generally.
The private sector workforce is arguably still NOT representative of a fair and level playing according to a White House proclamation issued by President Obama.
5) Biased attitudes.
Whether one admits it or not, innate racism remains an ugly undercurrent of American life.
This dates back to slavery and the civil war.
Although some instances of racial discrimination may be less blatant today compared to past decades, the scourge of racism still exists – whether it's blatant, subtle or implicit.
As Dr King eloquently stated, "The arc of the moral universe is long, but it bends towards justice."
If Martin Luther King had lived he would be 84 now.
As the world celebrates his dream 50 years later, it's important to remember how Dr King himself saw it in his own lifetime: as a vision of a promise still not met.