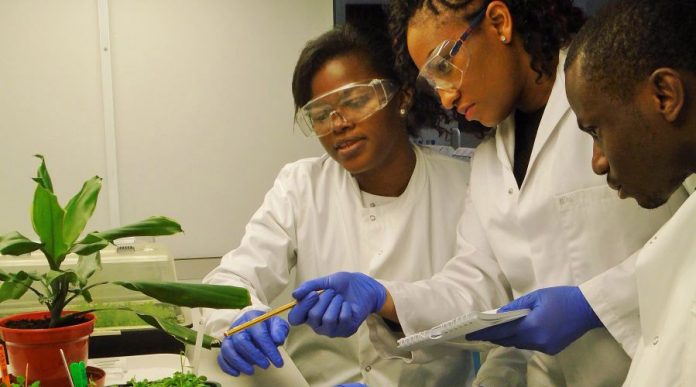 IN the past two instalments I did not mince my thoughts about the need to have a single Ministry of Education in order to synchronise and harmonise the entire curriculum and to allow for benchmarking and evaluating its impact against tangible outputs.
I am gratified by the move taken by the new Government of reducing the then three ministries to two.
I am convinced, that as time moves on, even these two will be merged to allow for the completion of the harmonisation process. Having said so, allow me to proceed and stress the need to re-think Research and Intellectual Output-Science, Education and Technology Development (RIO-SET), as a major expectation, on higher education in the new dawn.
We have welcomed its introduction and rued its withdrawal.
This article calls for it reinstatement.
As you are all aware, research forms part of the core business of institutions of higher learning, and for that matter any attempt to provide a platform such as RIO-SET for researchers in various fields to present their research outputs, ideas, and future research interests as well as educate and sharpen the research capability of those in attendance must, therefore, be given the necessary impetus and the support it deserves.
This intellectual expo is the third in a series of RIO-SET annual conferences hosted in line with our priorities for research and innovation.
Research and innovation are of major importance given their potential role in contributing to our economic recovery, competitiveness and growth as a nation.
I must emphasise at the outset that the Minister of Higher and Tertiary Education, Science and Technology Development has a duty to prioritise and put science, technology and innovation on a high pedestal as it holds a key to the much needed industrialisation and sustainable development.
I am therefore, convinced that RIO-SET is designed to create a unique opportunity for all stakeholders to define the role of research and innovation in the development of a strong and competitive knowledge society and to discuss the relationship between science, society and growth in Zimbabwe, as well as in the Southern African Development Community (SADC), and Africa as a whole.
Indeed science, technology and innovation (STI) have long driven advances in productivity, and one cannot but notice that much of the thrust and efforts to mobilise STI for society have focused on economic objectives such as competitiveness and economic growth.
However, the current economic crisis reminds us of the importance of mobilising STI, not solely for generating economic benefits, but for anticipating and responding to societal needs especially bearing in mind that our country has been teetering under the weight of illegal economic sanctions from Britain and its allies for a decade and a half.
Expos of this international character have a remarkable ability to bring people together to discuss, engage and innovate.
The theme of this year's intellectual expo is 'Research and Innovation for Socio-Economic Transformation' and I believe this resonates well with this grand objective.
It is apt and timely.
It presents the nation with a fountain of hope.
I have no doubt, in my mind, that research partnerships can make a huge contribution to mitigating the bankruptcy, unemployment, job losses and deficits which characterise our environment.
Undeniably, partnerships present a real opportunity for Zimbabweans to emerge victorious from this economic quagmire, where we have been plunged by years of asymmetric manipulation by our aggressors.
This expo should provide a wonderful platform for our academics, scientists and industrialists to examine and re-examine not only how they can create national wealth, but why they should partner in doing so through collaborative research.
Given our new realities of a successful land reform, a booming mining sector and our indigenisation drive, I believe there is a way we can build a more competitive economy, a more productive workforce and lasting prosperity.
Apparently, our challenge in the past has been that individual effort that has been a damning fossil of colonial capitalism. This has prevented us from exploiting our resources and opportunities as a team; hence 2018 going forward, should see us emerging from our separatist cocoons, so as to aggregate our efforts through collaborative research.
Much of our economy is rooted in the past and so lacks innovation.
True the drivers of our wealth creation have been largely material — resource-based, lacking the full complement of the human resources equivalence.
Of course there's nothing wrong with mineral and agricultural products, but surely our business model of simply extracting and selling commodities will not be enough to ensure our prosperity in today's global economy.
Our urgent desire, therefore, is to create wealth through innovation.
Collaborative research provides the opportunity for resuscitation of our extractive and processing industries, and with them the regeneration of employment for our people.
But for us to achieve this noble goal, we need to forge a strong nexus between education and industry which has been a missing dimension in our past development initiatives.
This process requires urgent re-alignment of research in higher education institutions and related research institutions in order to improve the national impact factor.
Yes, collaboration where everyone plays his or her part is the way to go.
As we march forward as a national team, let us take heed of Warren Bennis' injunction that:
"The organisations of the future will increasingly depend on the creativity of their members to survive.
Great groups offer a new model in which the leader is an equal among titans.
In a truly creative collaboration, work is pleasure and the only rules and procedures are those that advance the common cause."
Of course the path to growth can never be free from stressors; hence the need for a clear sense of direction and purpose.
We are challenged to treat the constraints bedevilling our economy as an opportunity to introduce social transformations that aim to redefine and re-orient our economic and social plans.
Our current economic blueprint (Zim-ASSET) identifies four major pillars that the nation needs to focus on in order to rejuvenate economic performance.
I need not overstress that these pillars (food security and nutrition, social services and poverty eradication, infrastructure and utilities as well as value addition and beneficiation) dovetail and need not be treated in isolation.
I must, however, hasten to emphasise that since beneficiation cuts across all these, it must be given serious consideration and that all efforts of research and innovation must be directed towards it.