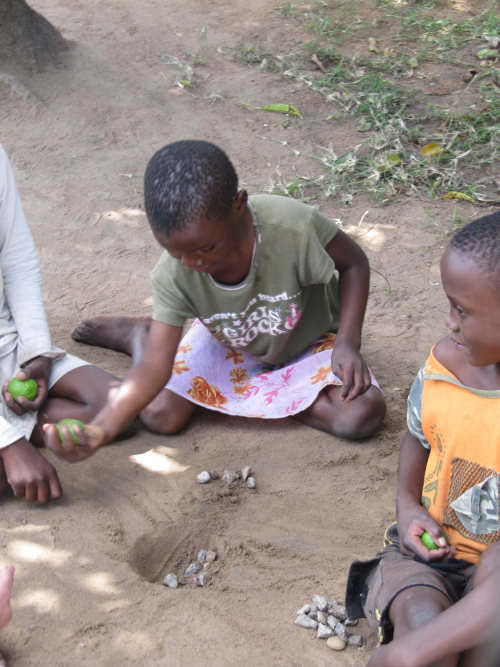 By Farayi Mungoshi
IN an invitation letter to Tapiwa Ray Masinire for a forum under the theme 'The revival of traditional sport' the World Ethnosport Confederation wrote: "Globalisation has brought the values of Western civilisation to the four corners of the earth. Under its influence the world has begun to turn into something uniform in financial, political and cultural terms. The global culture has morphed the world into somewhere less colourful, fuzzier and less qualified."
The letter went on to describe how sport in the world has today become more industrialised and about making money and profits disregarding principles such as solidarity, perseverance, determination and friendship.
But has sport always been like this?
Among its 2018 goals, the Ethnosport Confederation aims to restore the sports heritage of mankind by revitalising traditional sports.
What does it mean by this?
What is traditional sport?
To answer these questions, I met up with one Tapiwa Ray Masinire of the Zimbabwe wrestling fame.
Born to Davison Masinire and Miriam Mutizwa Maganga, Tapiwa joined the Zimbabwe Defence Forces in 1997 and rose to the rank of sergeant before retiring in 2017.
He is currently Zimbabwe's sports ambassador and representative of traditional sports.
Masinire recently returned from Antalya, Turkey, where he attended the World Ethnosport Confederation forum in February.
In a radio interview upon his return, Masinire revealed that most Zimbabweans, especially those in the rural areas,could benefit a lot from traditional sports.
This initiative falls in line with the new curriculum implementation where the indigenous knowledge system is being reinforced.
While everybody wants to be a Lionel Messi or Christiano Ronaldo, there are other sports (national) that we can also participate in but might have overlooked based on the 'globalisation' concept.
We have become passive spectators, paying large sums of money to go and watch the selected few good at these 'elite' sports when we can also be active participants in games that we better understand. Sport is key to health and our ancestors understood this and therefore invented lots of games which are now being referred to as traditional sports.
The traditional sports not only kept people fit but helped develop social skills.
For example, tsoro developed one's mathematical skills (maths).
But somewhere along the line we got lost, we forgot these games/sports and why they were played just as much as we have forgotten who we are.
As the West continues on its 'globalisation' mission, it is imposing its own values and cultures on the rest of the world.
By following what is 'theirs', we daily distance ourselves from who we are.
Our children, because of what they have been taught in school, consumed from the media and the internet, now view the traditional games as 'uncool'.
What exactly are traditional games or sports?
Masinire presented me with a 47-paged document after I asked him this question.
In it were 109 games under the term Zimbabwe Traditional PE (Physical Education) Games.
Some of the games include:
Zai rakaora
Kana ndikadai
Moto mugomo
Darika mutanda tsuro wee
Muringa ringa
Vana vangu vapera
Nzou nzombe
Chuti/dunhu
Ndoma
Nhicha
Ndarota
Umangoye lamagundwane
Iqanda elibolileyo
Ukhozi olumbayo
Iguni
Nansiyana siyabona
Amaxoxo, just to name a few.
How the games are played and their values is explained on the list.
let's take Nhicha for instance – its values are cetntred on aiming, throwing, teamwork and obedience.
Method of play: A pumpkin is sliced into the shape of a wheel. Children stand in two groups holding sharpened sticks (like spears) and a player from one group throws or rolls the pumpkin wheel towards the other group which in turn tries to pierce it with their sharpened sticks. This is all done in turns.
This game alone reminds one of 'discus' and 'javelin' throwing in the athletics category.
Bekari or Rakaraka, which most of us know, has its values rooted in aiming, dodging, running, counting and team spirit.
Basically the point being raised by the World Ethnosports Confederation and Masinire is that the common sporting games we have all become so accustomed to such as soccer and rugby are not the only games in the world.
The list of traditional sports is proof that even Zimbabwe has its own games that have been played for generations but sadly do not command the kind of respect they deserve.
'Globalisation' has put blinkers on humanity in as far as cultural growth is concerned.