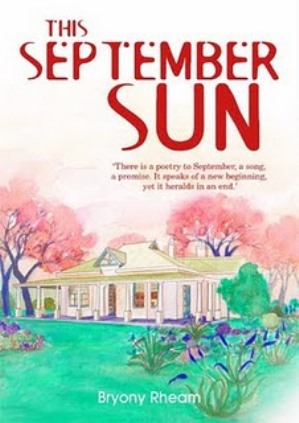 YOU will remember that Part Two ended with a reminder that "Gran was always a little proud of the mark (of the Zimbabwe map tattooed on her hand by the burning British flag as) a symbol of the price she paid for her freedom."
I need to take you deeper into the twisted psyche of this Rhodie granny.
By the time you travel through this analysis (and later throughout the novel) you will discover just how the Rhodies in this book are in fact masks of a civilisation that they masquerade to have authored for the world.
Compare their lifestyles and their many shenanigans with the moral compactness of your own unhu/ubuntu and you spare no time to snatch back your own identity with its persecuted dignity.
You will never again whitewash your faces with foreign powders to become 'white'.
In the last submission I indicated that African marriages are solid because they do not belong to individuals; they are inter-family ties.
Let me as well add that the extended family is not an economic burden as the whiteman's education wrongly teaches; it is the bedrock of humanity and the custodian of cultural values which give you your humanity.
The clan and the nation too should be seen as extensions of the extended family making us children of the same social parentage.
Individualism and individual appetites as well as personal interests belong to the white world as demonstrated in this revealing confession.
At least we can momentarily thank Bryony for taking us into the psychology of the Rhodie.
A brief vicarious entrance into the life of those we admire will suffice to teach us how to wince from perversion.
We have already wondered what morality guides an old woman to divorce, or to go in to separation from her husband in the 60s; and particularly over an incident of petty tantrums which we know to be common among such gerontocrats in our own culture.
But for this white Granny, this is an opportunity to stay alone, in a flat of her own away from her daughter's siblings.
We ask again: what kind of personal freedom cares nothing about responsibility over the young?
Before you stoop to search for any answer, you are shocked to realise that worse things are coming.
We realise that the freedom she has found at last is a freedom she has sought for a very long time – freedom to pursue sexual flirtations and debauchery – at her age.
And apparently she does not want to enjoy this freedom alone; it is a freedom she wants to pass on to her daughter's daughter, Ellie.
Ellie is introduced to the Naval Club without the consent of her parents.
There she encounters Gran's 'boyfriend', Miles, a former naval officer.
In the 60s Gran falls in love with a 'fraud' of a man the age of her husband whom Ellie despises so much.
And remember they go out together even though there is no formal divorce with her husband.
Gran arranges to visit Miles at his farm on a belated honeymoon.
She insists on taking with her, her chosen social apprentice.
Again she does not seek the permission of the child's parents.
She would certainly not get them to agree to allow their daughter to accompany her on these secret love escapades.
But what is more interestingly reprehensible is the way she steals away from the sleeping girl at night to have fun with her lover.
And by the way the situation is so tense one wonders where her conscience is. It is raining heavily and the lightning is splitting the skies threatening to tear them apart and this lady cares nothing about the safety of the young girl – all for the sake of sexual pleasure.
Ironically, it is the girl who shows greater concern for her granny when she wakes up to find machirachete.
What do you make of such a woman of scandal?
We are reliably informed that before she married Gran she had been married to another man, Timothy, a soldier, who was so disenchanted by her company that his subsequent death at the battlefront was almost like suicide to escape the burden this woman was.
Are we surprised that even grandfather cannot come to terms with her as well. Could this explain why he quarrelled with her left, right and centre?
As if this excursion is not enough moral perversion, Gran has the audacity to lie to her daughter and son-in-law that she had taken Ellie to the park and to the museum when in fact she had been to a honeymoon, a school of scandal for the young girl.
We bend double with shock at this effrontery and perversion.
If she had been a good student, Ellie would have learnt how to lie about romantic trifles from a senior tutor, her maternal grandmother.
But if you are surprised by this audacity, you wait awhile for more surprises. When news of her own brother's visit hit them as a family, Gran is initially downcast, because he may be a damper on her new-found love paradise.
When Uncle Whally finally arrives from Europe, she, however, relaxes because she realises she can still manoeuvre her way even in his presence.
Her resolve to stick to her personal whims against convention is so strong that when her brother takes a walk away as it were, she has the audacity not only to entertain her lover to some beer in her flat, she has the extra guts to have sexual intercourse with Miles in her bed in broad daylight.
This she is able to do after sending Ellie to the nearby garage to buy some snacks.
When Ellie comes back, she finds Miles lying "next to Gran with his arm around her waist" and Gran was "naked".
The melee that follows after Ellie has called her Grandfather by mistake is anyone's guess.
The recurring question is what do you make of this?
(Standby for Part Four)