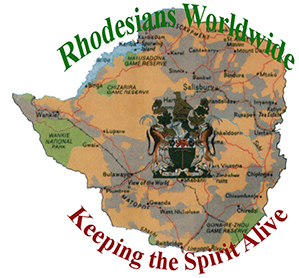 By Nyasha Majoni
"LAST night I dreamed of Rhodesia," posted one Brad Owens on the facebook page Rhodesians Worldwide.
Owens' sentiments come amidst the ever-growing speculations that our erstwhile colonisers are still bitter, and of course, still dreaming — 35 years down the line — that Zimbabwe will one day be in the hands of the brutish British regime.
Poor Owens — whatever his real name might be, is definitely someone who was born in Zimbabwe during the colonial epoch and unbeknown to so-called Zimbabwean democrats who treat whites as the loftier race, the dream for a 'sweetly' Rhodesia will remain forever etched in the dirty minds of our shameless former colonisers.
They obviously dream of a Rhodesia where they would be allocated vast tracts of agrarian land at the expense of the rightful owners of this country who were forcibly condemned to tsetse-ridden areas where they only practised agriculture for peasantry purposes.
In his weird dream, there is a greater possibility that Brad Owens saw thousands of our freedom fighters — whom they branded 'terrorists' — being butchered in broad daylight by their 'security forces'.
Brad Owens is akin to a clueless Morgan Tsvangirai who habours intentions of becoming the country's president despite an amplified denial by the electorate.
As President Mugabe once put it a couple of years ago, there is nothing bad about dreaming, but "zviroto zviroto ngazviperere kumba."
Of course, there is absolutely nothing wrong about Tsvangirai fancying the highest political office in the country, but because he is a clueless leader who rarely closes his zip when it comes to those of the fairer sex, it is prudent upon him to face the reality and leave the unrealistic dreams in his comforter blankets.
The same applies to Brad Owens: he might spend the whole night dreaming about the chocolates and the clear (not opaque) beer which was a preserve for the white people and face the brutal truth — black, white or coloured — beer, chocolates and anything edible is for us!
Being a perennial 'facebooker' myself, I must say the page harbours sinister motives and to them — Rhodesia is still there.
They obviously have a bitter pill to swallow, but the medicine is good for them and it helps them know Zimbabwe belongs to the Zimbabweans.
Zimbabwe belongs to the people who fought for its freedom and the people who waged this bitter war did it for everyone including the generations to come.
In this piece, I have selected a few posts from the diabolical page, Rhodesians Worldwide to show how bitter these Rhodies are.
One 'Phil Carter' wishes President Mugabe dies and he has the temerity to liken President Mugabe to Hiltler — he wishes the President dies:
"I'm getting a large collection of sick-bags for when Robert Gabriel Hitler eventually is called to the lowest hob in hell, and the tributes start flowing in from 'world leaders'.
"He will die eventually, my hope is that he dies in agony."
Poor Carter, it is God who takes people's souls and not misguided looters who grabbed poor people's land for their own satanic benefits.
Another one, an 'Ian Connie Botha' makes a mockery of himself when he says:
"He (President Mugabe) has not spoken a true word since the day he was born.
"If anyone believes that then I have two bridges to sell."
But alas, the President we voted in favour of since independence has always remained a man of his word and it is indeed because of his straightforwardness that the people have kept on balloting in his favour since 1980 when the country was freed from the jaws of the brutish, British colonisers.
We will obviously not accept Rhodesian tendencies in this modern day.
We are not Rhodesians: we do not share the same blood with Rhodes and his merciless varungu and indeed, Zimbabwe will never ever be a colony again!
As much as Rhodies say they never die, they must always remember that Rhodesia is long gone and will never return.