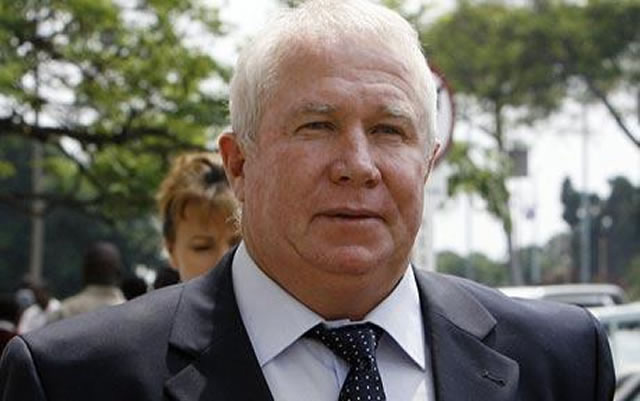 By Golden Guvamatanga
THE growing chorus by the Rhodesian lobby in the embattled MDC-T for party leader Morgan Tsvangirai to step down has been linked to a well-calculated strategy by sponsors of the party to take new direction in the regime change agenda, The Patriot can exclusively reveal.
The Rhodesian lobby, sources said yesterday, is angling for a new party, which will be nationalist in outlook but representing their interests.
This week it emerged that former MDC-T strong ally Professor Lovemore Madhuku was stepping down as chairman of the National Constitutional Assembly to form a new party.
MDC-T's traditional allies and sponsors have been linked with the new party.
The development follows fresh details on the impending MDC-T split with impeccable sources saying the breaking up of the party was also being engineered by some diplomats, who are reportedly working with senior party officials.
A fortnight ago MDC-T treasurer and chief financier, Roy Bennett torched a storm when he became the first official in the beleaguered Western founded and funded party to openly call for Tsvangirai to step down.
Bennett, who is one of the senior members of the Rhodesian establishment in the MDC-T, accused Tsvangirai of failing to steer the party to victory in previous elections.
Despite defiantly clinging on, Tsvangirai who has been at the helm of the party since its formation 15 years ago has failed to lead the MDC to victory and looks set to be replaced as predicted by The Patriot early this year.
Bennett was this week joined by another member of the Rhodesian lobby Iain Kay in his call for Tsvangirai to depart.
Impeccable sources who spoke to this paper said apart from Bennett and Kay, some senior party officials, traditional allies, the West and their media are baying for Tsvangirai's blood.
Bennett, who is now based in South Africa told Business Day that the MDC-T needed to take 'deep introspection' for leadership reinvigoration.
"Mr Tsvangirai has served two terms and is nearly completing a third. Deep introspection by our national collective leadership, not for purposes of looking for scapegoats, but for our party to reinvigorate its leadership with a leadership which reflects the will of the people," said Bennett.
Kay told a local daily, Newsday that the continued failure by Tsvangirai to lead his party to election victory required him to step down.
"This (MDC-T) is like a soccer team. If the coach (Tsvangirai) continues losing, there is need for the technical board to sit down and deal with the issue," Kay told Newsday last week.
"There is need to plan ahead before the ship sinks and if there is need to change the coach, then let it be. Or should I say it is like a rusty bolt? There is need for it to be removed and replaced with a new one rather than leave it like that."
Western diplomats and the Rhodesian lobby, one of the sources said, have turned their backs on the MDC-T for good.
"The noise being made by Roy and Ian is not about Tsvangirai alone, these guys want a new strategy, they want a new party that is nationalist in outlook but representing their interests in reality," said the source.
"What you are seeing now whose results will be there for all to see in the next coming few weeks is a split that is being engineered by these people and some diplomats in Zimbabwe. They want to see the end of the MDC-T and pour their support to the new party."
MDC-T spokesperson, Douglas Mwonzora could not be reached for comment but he told the media this week that Tsvangirai was not going anywhere.
Mwonzora reportedly said those calling for Tsvangirai to step down as MDC-T president 'do not represent the voice of the generality MDC-T members'.
MDC-T organising secretary Nelson Chamisa told a local daily that the party had unearthed what he claimed was a plot hatched by ZANU PF to destroy the opposition movement, but hastened to add that "the party is on guard".
But our sources were adamant that the impending split was an 'inside' job.
"Do not read much into the statements by Chamisa and Mwonzora, the truth is that the party is finished, we have nothing," said one of the sources.
Another source added that several meetings have been held with the United States, British and Canadian diplomats for the new regime change strategy.
"The idea here is to forge ahead with the strategy of achieving regime change in Zimbabwe, do you honestly think that they will just fold their hands and say 'it's a done deal we have failed to achieve our goals?' I don't think so," said another source.
"They will not rest, they are adopting the strategy and its coming hard and fast."