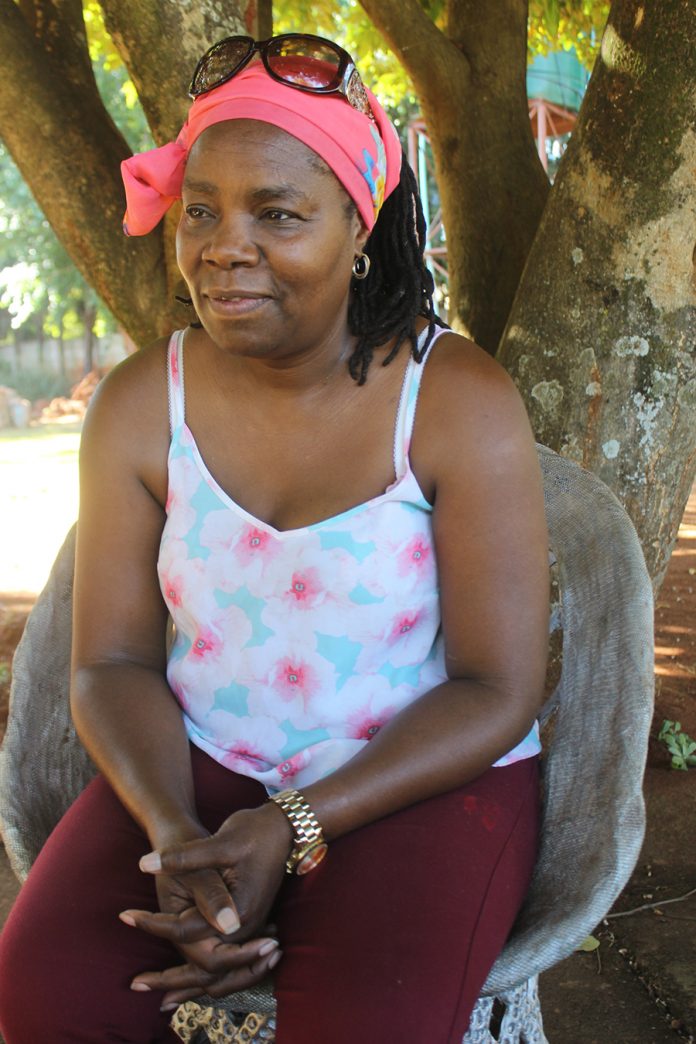 The story of Sheila Matamisa
THE murder of my brother in 1974 by Rhodesian soldiers showed me firsthand the cruelty of the imperialists and the levels they would go to to maintain power.
I was 14 at the time but I fully understood that ours was not a normal life, that our living conditions were not ideal.
In 1976 while I was in Form Two at Kriste Mambo High School in Rusape, I decided to take action against the invaders' injustice.
In August towards the end of our school term, I convinced my friends to abandon school and join the liberation struggle.
The stories I had heard of the freedom fighters convinced me that was my only route to liberate my country and avenge my brother's death.
I left Kriste Mambo High School with Venenzia Chimbumo, Masyline Mubaiwa, Esther Ndoro and two Catholic nuns.
Crossing the border was not a big challenge since I came from Zimunya in Mutare and there were elders who assisted us cross into Mozambique via Mary Mount.
The FRELIMO soldiers across the border united us with students from Mutambara, St Augustine's Mission, Penhalonga, and other schools from Manicaland.
We were ferried to Xia Xia by FRELIMO trucks where we stayed awaiting to go to Tanzania for military training at Nachingwea.
I was among the first female ZANLA combatants to be trained in heavy artillery.
Among the cadres I trained with were comrades Pronica, Nehanda, Netsai and Fiona.
Upon completion in 1978, I was deployed to Gaza Province.
As female combatants, our main duty was to ferry ammunition to the front.
Success of the struggle dependend on the guerillas being adequately armed.
And it was our duty to ensure they had weapons and ammunition.
The transportation of arms was no easy task as mines were planted along the routes Rhodesians suspected we would use.
The week we arrived at Xia Xia, a Scania truck with more than 50 guerillas left with the ammunition.
The Scania would leave the comrades some 20km before the border and the weapons would be delivered by comrades with each cadre carrying more than 40kg of ammunition.
It was not an easy job, it required determination.
Much to our disappointment, a week later a Scania truck came to Xia Xia with tents full of blood.
Our combatants had been ambushed and we were given the task of washing the bloodied tents.
It was an agonising process washing the blood of comrades we would never see again.
The gory images of death and blood still haunt me today.
I was filled with anger and I itched to complete training and serve in the struggle.
Eventually we completed training.
I will never forget the time when my first assignment came: Our turn to take ammunition to the front came.
We knew the enemy was ready for us and we also were more than ready.
We were determined to get the arms to the front.
My group was made up of comrades Fiona, Sevi, Sally, Nyarai, Pronica Chingandura Mabhunhu and Chipo, among others.
Male combatants led by comrade Bigy Chitoro, provided us with security.
A Scania truck dropped us at a FRELIMO base and we walked 30km to another base closer to the border.
We got to the base which was called Kambumbune.
We crossed the border to handover the weapons to the guerillas who had come to meet us.
We did not know that all along we were being tracked by Rhodesians who obviously thought we were an easy kill since we were girls.
How wrong they were.
We heard gunfire not far from where we were. We had already handed over the weapons and the guerillas were well armed.
The guerillas took the fight to the Rhodies.
It appears these Rhodesians were poorly trained; it was not a surprise most of them were now conscripted schoolboys.
Many of them obviously thought we were ideal targets for them to gain war experience.
With the training we had received, we soon offered our male counterparts support. It was not everyday that female combatants got to engage in actual fighting.
We came out winners in the battle and did not suffer any casualties.
The Rhodesians lost a good number of their soldiers in that battle.
I was delighted when we all met up at our gathering point at Kambomune Base.
A white prisoner of war, named David, was brought along and was taken to Chimoio.
Compiled by Emergencey Mwale-Kamtande.