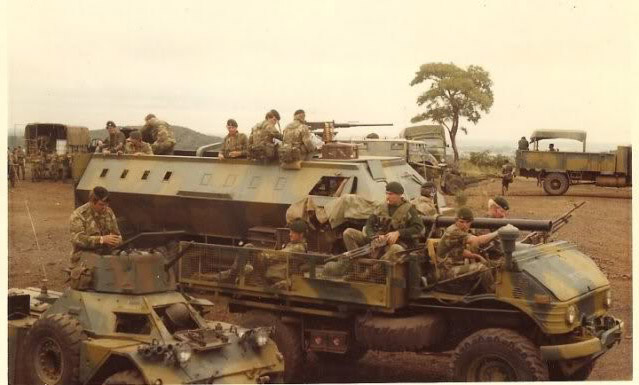 The story of Elias Nyoni
UPON completion of my Ordinary Level at Mpopoma High School in Bulawayo in 1976, I joined Radio Electrical and Musical Industries as a counter salesman.
This was the time I first came in contact with a whiteman.
All black people were confined in townships which were to the west of the city separated from whites, coloureds and Asian suburbs by the Botswana-Victoria falls railway line.
Coloureds and Asians were allocated suburbs in the city centre and most whites lived in the south, east and north-east of the city.
At Radio Electrical and Musical Industries, I was subjected to many racist incidents.
White clients refused to be served by me because I was black and I was paid on commission, which meant my earnings could barely sustain me since whites were the customers.
I remember at one time, a white schoolboy called me a kaffir and told me to fetch him water to drink.
My superior, one Peter Mackintosh, a typical racist, two years younger than me and an apprentice at that, told me to comply because it was an order from a white boy!
I almost burst with anger but I had no choice. I had to control my emotions to save my job.
I needed the job to buy medication for my sick mother.
But my mother encouraged me to join the liberation struggle to change this racist system.
Thus my plan to go to Zambia to join ZIPRA forces to dislodge the Smith regime began.
But it was not to be.
On August 8 1976, my plans to join the liberation struggle were shuttered.
I was told by Mackintosh that it was our national duty to fight 'terrorists'.
A military truck was waiting for us at the car park.
We were only six African workers and we were not given the chance to go home and bid our relatives a farewell.
We were driven to the railway station where we joined other young Africans, also on 'Call-up'.
All in all, there were about 200 of us.
Imagine we were forced to go and fight our own liberators!
Military trucks were waiting for us at the railway station in Salisbury (Harare) to ferry us to Inkomo Barracks.
At Inkomo Barracks I was subjected to other forms of racial discrimination.
Whites had their own mess where they had special meals which were far much better than what we were subjected to.
Africans were served food from their own mess, the worst food.
Training was for three months and I still remember two instructors Seargent William James and Seargent Major Lambat.
Upon completion of training, we were told we would serve for six months in the army then six months at work alternately until the war was over.
I specialised in signals and was deployed at Ngundu, along the Masvingo-Beitbridge Road.
By this time, ZANLA forces operations were intense around Ngundu, making it difficult for Rhodesian forces to operate in the area.
ZANLA forces used to launch many ambushes along the Salisbury-Beitbridge Road, making movements of Rhodies difficult.
It was indeed a liberated zone.
One day I was thrilled when I heard a radio signal of Rhodesian soldiers calling for reinforcements.
A Rhodesian convoy of military trucks which was going to Mataga Military Camp in Mberengwa, was ambushed by ZANLA forces at Ngundu.
I heard voices of screaming soldiers.
They were under intense fire.
I was alone in the signals office so I deliberately ignored the radio.
I sent the radio to the commander, Jack Smith, after about 30 minutes after I was convinced they were all wiped out. Little did I know there were two survivors!
An Emergency siren rang and we all rushed to the assembly point.
At the assembly point, we were told we were to go to reinforce soldiers who had been ambushed by 'terrorists' at Dzivaremvuu, about 16 km from our camp.
Another radio signal came just before we left and it was received by the commander himself.
The whole convoy of five military trucks had been decimated; many Rhodesians did not make it out of the ambush.
The survivors complained about the delay of reinforcements.
Smith called me to the front to explain the delay.
I was not given a chance to explain why I failed to relay the message on time.
Death of 73 soldiers was not a joke.
I was arrested, pending court martial.
They handcuffed and leg ironed me before torture and interrogation commenced.
During interrogation, I maintained my statement that the signal was not clear.
They put me in a small cell where I received thorough beatings from almost every soldier who interrogated me for failing to capture the signal which resulted in the death of 73 soldiers.
I was released the following morning and joined other soldiers from Rhodesian African Rifles (RAR) regiment to collect the bodies of the Rhodesian soldiers.
The bodies were scattered on the river bed.
Although I was in pain due to severe torture I had received the previous day, this was poetic justice for me.
My hope of freedom was kept alive.
Compiled by Emergencey Mwale-Kamtande.