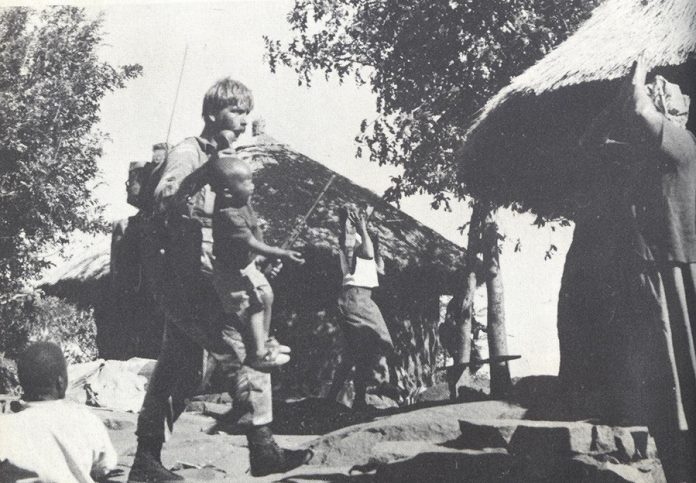 The story of Natal Madhovi, alias Cde Charlie Black
I IMPULSIVELY fell to the ground when I heard the deafening sound of gunfire, as our Section Commander, Cde John Kawamba, instructed us to take cover.
No doubt, memories of the liberation struggle still linger.
It was not an easy road to independence, as many lost their lives, others made it home, albeit with scars.
Some have physical challenges, while trauma silently lives in most.
As a freedom fighter, I witnessed many sad events.
That eventually made me join Zanu in 1974.
By 1978, I was capable of using a machine gun and handling of grenades.
Born in Shurugwi in 1953, I went to Ndaora Primary School before proceeding to Chrome Secondary School where I dropped out in Form Two to seek employment.
During those days, racism was rampant and Rhodesians were brutal to blacks.
I was working for Sterling Products Laboratories as a sales representative in Kwekwe.
I was chosen to become the secretary for Mbizo Section Five.
With the help of my elder brother Elias who was a senior politician, I managed to convince boys in Kwekwe to join the liberation struggle.
I supplied the boys with bus fare since I was gainfully employed and at times, would transport them to Bulawayo using my car.
In 1976, I left Kwekwe and relocated to Masvingo where I was running a clothing shop.
I would occasionally deliver clothes to Chiredzi with my Renault R4.
Since I was already involved in the liberation struggle, I made contact with freedom fighters.
I used to supply them with clothes, mainly jeans and shoes, until one day, I was convinced by Cde John Kawamba to join a group of freedom fighters.
I operated in Gaza province in Chiredzi, Chiwedziva and Malipati, before we met a group of 30 boys who were enroute to Mozambique for further military training.
Cde Kawanda said I should join that group of 30 since I had only received basic military training.
We were put into two groups of 15 to start the journey. We walked in a single file to avoid landmines since the area was laden with landmines.
We left on a very cold winter night in June, but the need to liberate our country encouraged us to soldier on.
While we were passing through Malipati, I was startled to hear the sound of gunfire.
We instinctively took cover.
We later learnt that it was a surprise attack at a Rhodesian military camp by our fellow group of 15 which was about four kilometres away from Chiwedziva Protected Village.
Freedom fighters had opened fire against Rhodesian Guard Forces who terrorised civilians in the Protected Village and Rhodesian soldiers who operated in Lundi, Malipati and Chiwedziva.
I kept my position since I was not armed. Honestly, I was scared because this was my first time to witness intense fighting at close range.
What I did not know was whether the group of freedom fighters I was with knew about the attack. They started firing advancing towards the camp which confused the enemy.
The battle lasted for a while and our journey was postponed to the following day.
Remember as guerillas, we could only move during the night, so we stayed put and saw about four helicopters hovering before Rhodies ferried their dead.
They used helicopters since the road was heavily planted with landmines.
We remained at the base and waited for local mujibhas to come and give us information on the movement of Rhodesian forces.
At about mid-day word finally came that about 20 Rhodesians had been killed in that attack.
The Rhodesian camp was closed.
No freedom fighter died during that battle and there were no casualties.
We, however, waited for three days before we managed to cross the border into Mozambique.