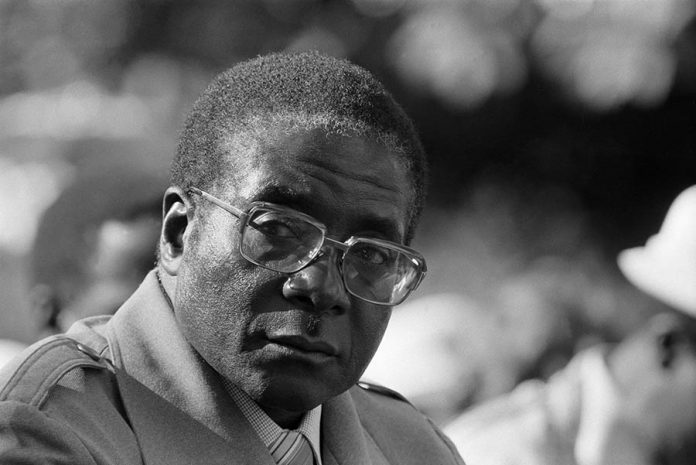 By Saul Gwakuba-Ndlovu
FROM Fort Hare, South Africa, Robert Mugabe came back with two degrees, a BA and a B. Ed.
On his return, in the mid-1950s, he was interviewed by Kingsley Dinga Dube, editor of the Central African Parade. He asked him whether or not he would teach in Southern Rhodesia, and Mugabe said he would not because of racial discrimination (also known as colour bar) in that country.
He went to teach at Chalimbana Teachers' College, a few kilometres east of Lusaka, Zambia, where that year (1957) Kenneth Kaunda was in his final three-year-long teachers' course.
While at Chalimbana, an advertisement for a lecturer at a Ghana Teachers' College appeared in a local publication.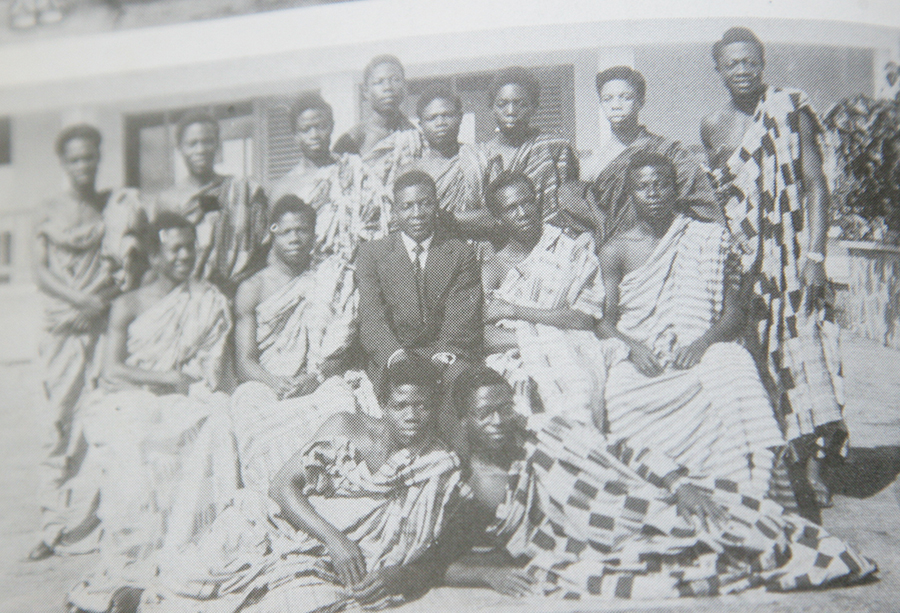 Mugabe responded and got the job in that newly independent African country, formerly named the Gold Coast.
He left Northern Rhodesia for Ghana in 1958 to take up the advertised lecturer's post at the Takoradi Teachers' College.
Ghana had become independent in 1957, with the famous Kwame Nkrumah as its founding president. In December 1958, Nkrumah hosted a huge conference in Accra and Joshua Nkomo went to attend it as the Southern Rhodesia African National Congress (SRANC) president.
He had been elected to that position at Mai Musodzi Hall in the then Salisbury's Harare Township on September 12 1957.
That historic conference brought the Salisbury City Youth League (SCYL), founded in 1955, into the SRANC.
The SRANC had been established by a black Makwiro-based, small-scale farmer, Aaron Jacha Rusike, in 1934.
We go back to the Accra meeting known as 'the All-African Conference', and hear Nkrumah make an unforgettable clarion call to the world, that Ghana's freedom and independence would be meaningless if it (Ghana) did not help the whole African continent to be free.
In the corridors of the conference hall, Nkrumah met Joshua Nkomo who asked him for facilities to train some of his lieutenants, militarily, for the liberation of Southern Rhodesia and its subsequent administration as a free African State.
Nkrumah introduced Nkomo to the appropriate Ghanaian Government officials and eventually six SRANC activists were secretly sent to Ghana.
They were Mark Nziramasanga, a Mudavanhu (both from Salisbury), Tobias Bobbylocke Manyonga from Fort Victoria (now Masvingo), a Mntisi from the Midlands, Sikwili Khohli Moyo and Edwards Mzwayi Bhebe (both of whom were then based in Bulawayo).
Nkomo went to Cairo, Egypt, after the December 1958 Accra's All-Africa Conference.
He had not yet heard about Mugabe, nor was Mugabe directly or indirectly involved in Rhodesian or Ghanaian politics at that time.
Meanwhile, on January 24 and 25 1959, a high level tripartite meeting attended by 150 people representing the SRANC, (the Northern Rhodesia) the Zambia African National Congress (NRANC) and the Nyasaland African National Congress (NANC) was convened in Nyasaland (Malawi).
George 'Bonzo' Nyandoro, the SRANC secretary-general, attended on behalf of the SRANC.
On his return to Salisbury Nyandoro excitedly told a couple of black newspaper reporters that the Nyasaland meeting had resolved to make the Federation of Rhodesia and Nyasaland ungovernable.
The Federal Government claimed later that the ANC in the three federal territories had decided to organise roads and railway strikes, in addition to actually physically attacking white people in remote or isolated places.
It said that 140 of the 150 delegates had also resolved to assassinate a black Federal Parliament member, Wellington Chirwa, of Nyasaland origin.
The Federal Prime Minister, Sir Roy Wellensky, consulted his Southern Rhodesian counterpart and respective federal territorial officials.
On February 26 1959, the Federal administration declared a state of emergency and deployed 1 200 European, 1 800 African police details plus 2 000 soldiers of mixed races all over the Federation.
They detained more than 5 000 ANC leaders and followers while the ANC was banned.
In Southern Rhodesia, among those rounded and locked up was Jason 'Ziyapapa' Moyo, a prominent trade union leader and SRANC treasurer-general.
JZ Moyo was unknowingly to play the major role in getting Mugabe to leave his Takoradi lecturer's post to join the liberation struggle full time.
He had also been one of three trade union top leaders to sign a declaration in Bulawayo, in 1954, stating that black-led trades unions in Southern Rhodesia would actively support the country's liberation struggle up to the end.
The other two were Joshua Nkomo representing the railway workers, and Reuben Jamela who was the then president of the African Artisan Workers' Union of whom J.Z. Moyo was also a senior founder leader.
After completing the then Standard Three-month-long Southern Rhodesia detention period, 'JZ' (as he was popularly called) was sent to Ghana to officiate at the pass-out parade of the six cadres mentioned earlier as they had completed their training.
It was during that time that some Ghanaian Government officials told him (JZ) about Mugabe and how useful he could be to the Southern Rhodesia liberation struggle in particular, and to that of the continent in general.
The Ghanaian government facilitated JZ's trip to Takoradi, following a request.
He was well received by Mugabe and his wife Sally, also a teacher at Takoradi.
Mugabe wanted to be assured in very emphatic terms that Southern Rhodesia liberation struggle leaders were irreversibly committed to the liberation of their country.
He said he would not like to be a party to something that "…would fizzle out like morning fog as the sun rises higher in the sky."
JZ gave him as strong an assurance about the leaders' commitment to the liberation struggle as he could, referring to the Bulawayo 1954 Declaration as tangible evidence.
The Mugabes slept over the matter and, the following day, Mugabe gave JZ his positive response.
In the next installment, we shall closely follow how Mugabe left his highly lucrative college lectureship post for a terribly risky undertaking, but how his membership of the liberation struggle enriched it by at least two factors.
Saul Gwakuba-Ndlovu is a retired, Bulawayo-based journalist. He can be contacted on cell 0734 328 136 or through email. sgwakuba@gmail.com