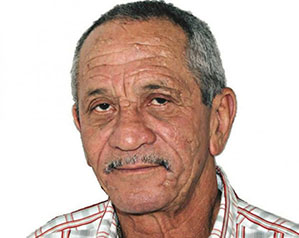 MOTOR ACTION boss Eric Rosen will be buried today (Friday) at Greendale Cemetery.
Rosen, succumbed to a heart attack last Sunday at the Borrowdale Trauma Centre in Harare.
Rosen, together with his wife Elizabeth, contributed immensely to the development of football in Zimbabwe.
Their prominence in football came after the purchase of the Blackpool franchise to establish Motor Action Football Club in 2000.
That was the beginning of an eventful and painful 14-year journey in football as directors and sponsors of Motor Action.
Driven by courage and determination, the couple built what would become a formidable team worth watching in the premiership.
Based in Harare along some of the great clubs Dynamos, CAPS United, Monomotapa and Harare United, Motor Action were counted among the football elite of the capital.
Affectionately known as the Mighty Bulls, Motor Action had their own brand of football that was a marvel to watch.
The club's best year in football was in 2010 when they were crowned the League Champions.
However, the league was not branded that year.
Charles Sibanda from Motor Action was the league's Soccer Star-of-the-Year.
A number of prominent footballers passed through the ranks of Motor Action.
Prince Matore from Chegutu found home at Motor Action where he served loyally before hanging his boots to become assistant coach to Joey Antipas.
Marlon Jani, Clemence Matawu, Masimba Mambare, Charles Sibanda, Ocean Mushure, Isaac Masame, Tawanda Nyamandwe, the late Eddie Chitato and Passmore Bernard, among others, were the nucleus of Motor Action side that won the league in 2010.
Most of the players of the Motor Action Class of 2010 are still playing football and command first team jerseys for their respective teams.
Motor Action's first silverware was in 2005 when they won the Silver Jubilee Independence Trophy.
Their second was the League Cup before the 2011 BancABC Sup8r Cup they won in August after beating Dynamos on penalties at Rufaro Stadium.
Rosen believed in spreading the game of football to other parts of the country as Motor Action shifted its home ground from Harare to Mutare in a move meant to spread the game.
The move to Sakubva Stadium was well received by Mutare City.
Motor Action almost moved to Chegutu's Pfupajena Stadium but they opted for Mutare.
The rising costs of running a football team in the local premiership affected the survival of Motor Action.
In 2013, Motor Action were relegated from the top flight.
However, the club never played a match in the First Division before it was disbanded.
That was the end of the 14-year football journey for Motor Action started by the Rosen family.
Rest in peace Rosen.
You served football and your country well.