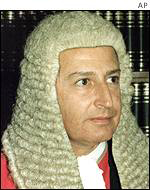 THE ruling by South African courts that sought the arrest Sudanese President Omar Hassan al-Bashir during an African Union (AU) Summit recently and have him presented to the International Criminal Court (ICC) to answer allegations of 'genocide' shows how the South African judiciary system remains skewed in favour of Western interests.
A white South African High Court judge, Hans Fabricius issued an interim order barring the Sudanese President from leaving South Africa following a Western-sponsored civil society group application to the High Court seeking his arrest for alleged 'crimes against humanity'.
South Africa is a signatory to the Rome Statute while Sudan is not.
The ICC relies on member states to enforce arrests of those on the ICC 'wanted' list.
The white-controlled media in South Africa conveniently missed the point that South African courts had no jurisdiction to arrest or detain President al-Bashir while on AU business.
What comes out clearly from the failed attempt to arrest President al-Bashir was the decision to choose a South African court to lobby for President al-Bashir's arrest, as this was not the first time he was visiting a country which is signatory to the Rome Statute.
President al-Bashir recently visited Nigeria and Egypt.
Why did they not try to arrest him there?
Clearly the West does not have as much influence over the judiciary systems in those countries.
So why choose to have him arrested in South Africa despite there being diplomatic immunity in place?
Despite South Africa having attained independence 21 years ago, its courts are notorious for interpreting the law in favour of white capital and interests.
It is common knowledge that the basic function of law is justice delivery and this justice is determined by the ruling elite or dominant players whose notions of justice are reflected in that law.
Inevitably, the interpretation of the law is highly subjective and rulings are influenced by the worldview of the presiding judge.
The South African judiciary system — which is still firmly in the hands of whites and black judges who know where their bread is buttered — has often come under fire for entertaining and deciding cases on a race card.
For instance, Hans Fabricius, the South African High Court judge who issued an order barring President al-Bashir from leaving South Africa, also made headlines in 2012 when he ordered prosecutors in that country to investigate President Mugabe over alleged human rights abuses.
It is interesting to note that just like in the al-Bashir case which was instituted by South African Litigation Centre (SALC), it was the same civil society organisation along with Zimbabwe Exiles Forum (ZEF) that filed a claim alleging its members had fled violence from Zimbabwe during the 2008 general elections.
The two organisations wanted South Africa to arrest and prosecute Zimbabwean officials who had been 'accused' of torture by Western sponsored NGOs in the run up to the 2008 elections, if they visited South Africa.
One cannot help but ask that had the Sudanese President Omar al-Bashir visited Zimbabwe, would Chief Justice Godfrey Chidyausiku have made the same ruling as the South African court?
The answer to that question is an unequivocal NO!
The Zimbabwean judiciary system has been flushed of elements which would interpret the law according to a Western sense of justice, at the expense of national and continental interests.
Zimbabwe had to rid its judiciary system of elements that were bent on protecting Western interests at the expense of the indigenes.
One judge who quickly comes to mind is Justice Fergus Blackie who was charged with misbehaviour in 1995 after he held a court session in the dead of the night in Nyamandlovu, Matabeleland North, where he released on bail four commercial white farmers among them Romeo Dominic Tommy, Shawn Patrick Tommy and Jeffrey Mark Swindells.
Justice Blackie was in the company of former Education Minister David Coltart, then doubling as prosecutor and defence lawyer.
In this case, a white Chief Justice, a white judge, a white prosecutor who doubled as the defence lawyer, white defendants against blacks ruled in favour of white interests.
His injustice and selective delivery exposed Justice Blackie, who resigned.
The late Vice-President, Joseph Msika was to officially launch the start of the Fast Track Land Reform Programme on July 15 2000, but the programme was to be interrupted by High Court and Supreme Court rulings ordering Government to stop the land reform programme.
Despite the legal hurdles, the country forged ahead with the land reform programme by ammending the Land Acquisition Act on November 9 2000 to vest ownership of all agricultural land in the state.
Chief Justice Anthony Gubbay eventually resigned as he could not stomach making rulings against his kith and kin.
Further attempts to circumvent the jurisdiction of local courts manifested in November 2008 in the case of Mike Campbell and 78 others versus the Republic of Zimbabwe which was heard at the now defunct SADC Tribunal, which was a failed attempt to protect white interests using the back door.
The appointment of Chief Justice Godfrey Chidyausiku on March 8 2001 marked a new chapter in the Zimbabwean judiciary system regarding interpretation of the law especially on the land issue that had haunted the country since independence in 1980.
It is clear that when interpretation of the law is concerned, whites have no apologies for cherry picking which laws they want to apply and which laws to disregard, especially when white interests and capital are threatened.