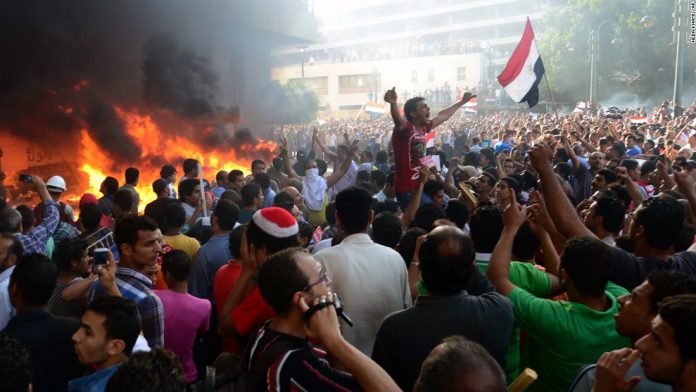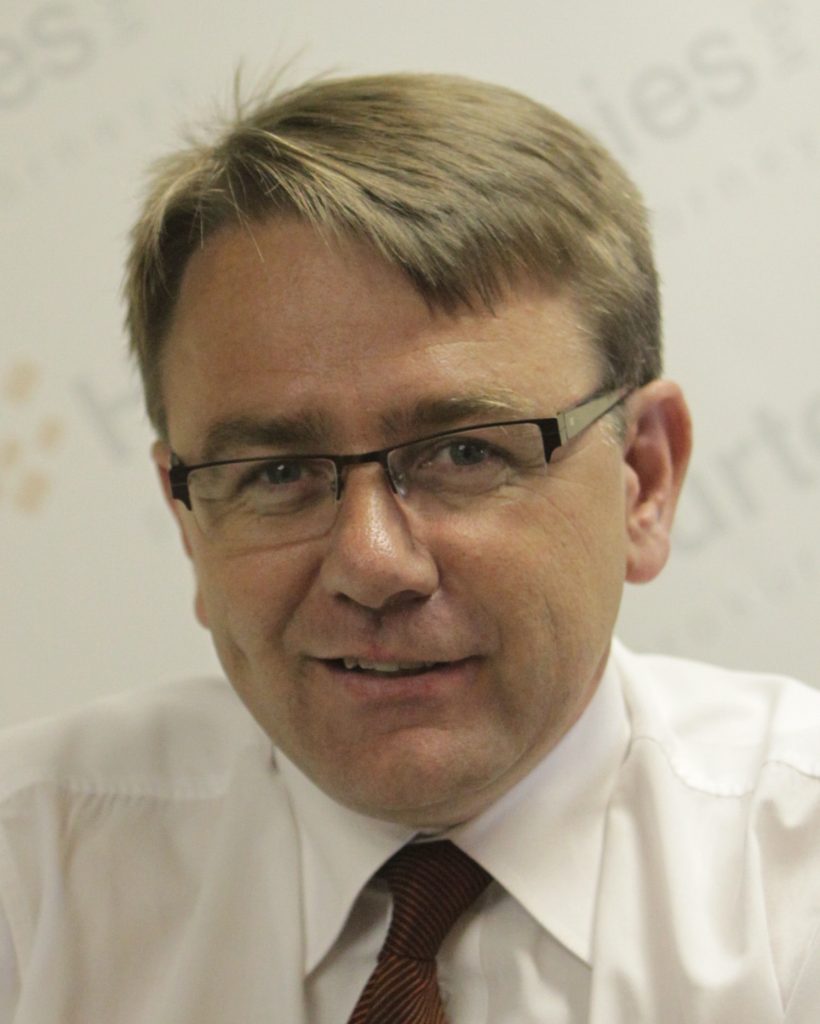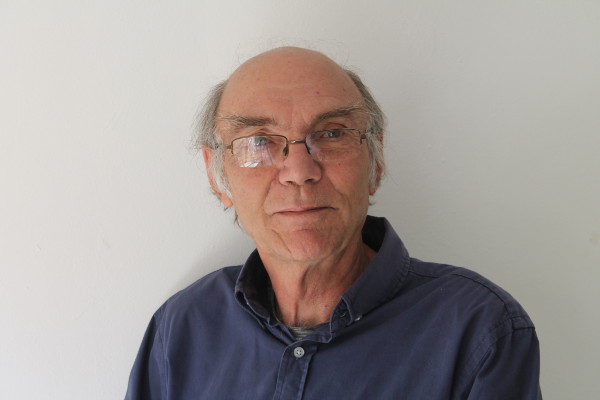 By Patience Rusare-Murava and Golden Guvamatanga
SEVERAL local and international NGOs, including prominent regime change activists, have been implicated in an unfolding plot to topple the Government of Zimbabwe next month through violent protests, The Patriot can exclusively reveal.
Code-named 'Savannah Revolution' and running under the theme 'Political Revolution, National Order and Economic Revolution in Zimbabwe', the implementation of the operation through violent means has been set for June 25 2019.
However, indications are that they have since moved up the date to early June.
A two-day workshop held on May 10-11 2019 at Parktonian Hotel, Braamfontein, South Africa, and facilitated as well as chaired by Nell Pienner (American), Willie Spies of AfriForum (South Africa) and Anthony Reeler of the Research and Advocacy Unit (Zimbabwe) came up with various strategies to execute the said regime change project.
This comes as a similar meeting was held at CEVRO Institute, Jungmannova 17, 111000 Prague 1, Room Number 218 in the Czech Republic from May 6-10 2019.
A local daily reported that the workshop topics focused on dismantling the state security apparatus, the investigation as well as prosecution of alleged crimes committed by 'the regime', among others.
Several activists who participated in the now 'infamous' Czech Republic training workshop, a precursor to the South Africa gathering where plans to destabilise Government were perfected and set in motion, include Citizens Manifesto co-ordinator Tatenda Mombeyarara, Centre for Community Development in Zimbabwe advocacy officer George Makoni, Nyasha Frank Mpahlo of Transparency International Zimbabwe and executive director of COTRAD, Gamuchirai Mukura.
It is in the Braamfontein meeting that serious planning activities took place.
Spies, who was the facilitator of day two of the regime change project workshop emphasised the need for what he termed 'political revolution in Zimbabwe'.
This, Spies reportedly told the anti-Zimbabwe gathering, would culminate in 'restoration of order which would unlock massive economic growth in Zimbabwe'.
The regime change agent stressed that 'no meaningful development can take place in Zimbabwe in the absence of a political revolution'.
"There is political and economic disorder in Zimbabwe which can only be corrected through a political revolution," Spies reportedly said.
"It is not easy to remove a revolutionary party from power, but it calls for men and women of strong character… those who are radical and determined and fearless to face Government apparatus."
Information at hand further reveals that Reeler took the gathering through two possible strategies for toppling the Zimbabwean Government and these include 'non-violent struggle' and 'violent struggle'.
Is it by coincidence that the Prague conference also focused on non-violent strategies?
The modus operandi for the unseating would include massive demonstrations, sit-ins, student protests, civil disobedience and online activism.
The non-violent struggle, Reeler told delegates, would entail forcing Government to cede power by depriving it of its traditional pillars of support.
Declaration of an indictment against top Government officials was cited as one of the key tenets of the non-violent struggle.
Issuance of ultimatums against Government was also thrown in as a possible strategy.
If these demands are not met, Reeler told the delegates, serious threats of repercussions would be made as a follow-up to the same.
Other plans that came up during Reeler's presentation included threats to shut down the Beitbridge Border Post and to stop all foodstuffs from SA.
A campaign to boycott foodstuffs from South Africa would come as a follow-up.
The overall thrust of this strategy is to divert Government's attention from real issues while causing confusion within its structures.
The violent struggle was cited as the most viable route of bringing global attention on Zimbabwe.
"There is need to break people's fear and unlock the appetite of total willingness in the people in order to get them out into the streets in numbers," Reeler told the workshop.
"No Government will shoot at say 5 000 people without drawing the attention of the UN and the full wrath of the US.
If the numbers continue swelling, this will force Government to give in.
Pressure will mount from both the regional and international community."
Another strategy highlighted was the aggressive use of social media such as Twitter, Facebook and WhatsApp to circulate videos and messages inciting people to remove the ZANU PF Government through civic disobedience.
If these will not work, civic organisations were encouraged to take the violent route. Pienner called for prompt attacks on strategic positions using small arms, homemade petrol bombs and explosives.
"The activists need to be in small groups in order to maximise effectiveness and safety, as well as minimising loss of life when Government responds," Pienner reportedly said.
"Such movements should be quick and timeous and escape routes must be identified prior to action."
The codename 'Savannah Revolution' was prefixed with the anticipation that if it succeeds in Zimbabwe, it will cascade to other countries in the Savannah region, especially South Africa, Angola and Namibia, where former revolutionary parties are still in power.
Hidden hand of a Rhodie
Reeler is not new to regime change antics in Zimbabwe. His active participation in the regime change agenda is, first and foremost, because he was an agent of the British Government.
But his fanaticism in the performance of his duties could be attributed to the fact that he is a Rhodesian married to a Rhodie woman whom he met in England while studying psychology at the University of Exeter.
His colonial roots are sufficient motivation to remove the ZANU PF Government from power.
In 2003, Reeler published a fake report on alleged 2002 post-election violence in Mberengwa East constituency which was sent to the Foreign and Commonwealth Office in London for the attention of John Elliot, the head of the Zimbabwe Desk.
Reeler further recorded a video titled Zimbabwe: A Home Divided, which was heavily edited to show the police arresting purported University of Zimbabwe (UZ) students.
It must be noted that Reeler produced another fake report titled History of Organised Violence and Torture in Zimbabwe: An Overview which was researched by Deborah Makoni, Fidelis Mudimu and Tafadzwa Dzinoruma.
It is also important to observe that after Reeler had been exposed as a regime change agent in December 2002, he relocated to South Africa, only to resurface four years later as founding director at Research and Advocacy Unit (RAU) in February 2006.
Since February 2013, he is senior researcher at RAU. Reeler's track record as a regime change agent is glaring.
Educated at St George's College in Harare, Reeler attended the then University College of Rhodesia, reading for a Bachelor of Law degree.
After obtaining a Bachelor of Arts degree in Psychology at University of Exeter and Master of Science in Clinical Psychology from University of Leeds, Reeler was moulded into an agent of regime change.
He uses his research and academic skills to promote regime change, mainly through writing research reports and articles.
Reeler has published widely in the fields of human rights, governance and elections. He, however, spends significant amounts of time executing NGO programmes designed to effect regime change.
Reeler was founding chair of the ZimRights NGO Forum in 1999, a member of the founding committee of the Crisis in Zimbabwe Coalition in 2001 and previously a committee member of the Zimbabwe Election Support Network (ZESN).
He was an active member of the Core Partners of USAID from 1999 to 2003 and was involved in the setting up of the Tree of Life Trust — and is a current Trustee. Reeler is also a member of the National Transitional Justice Working Group Zimbabwe (NTJWG) – a group of seven people leading over 40 NGOs working together to document evidence that will be used to send ZANU PF officials to jail in the event the MDC Alliance comes to power.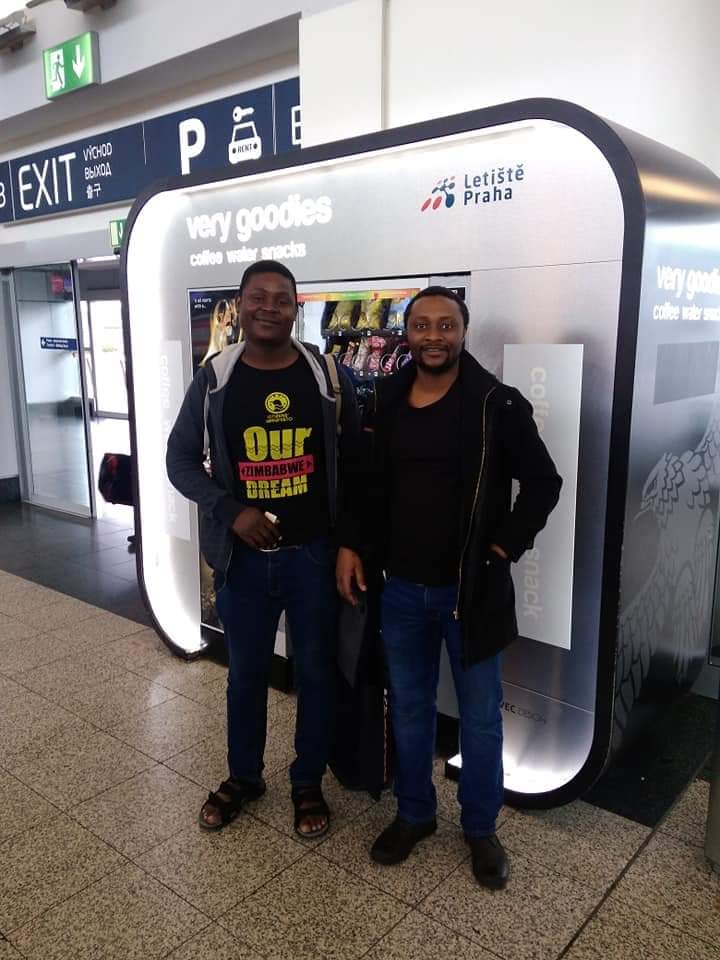 The evidence gathered by the NTJWG and its ancillary structures is deposited with the International Centre for Transitional Justice (ICTJ) headquartered in New York, US, with the regional headquarters in Cape Town, South Africa.
In 2000, Reeler led a mission to Europe and the UK to 'publicise' the plight of purported torture victims and, in 2001, was part of a civil society delegation to the EU, the UK and the US to push for the imposition of illegal sanctions against Zimbabwe.
Apparently, he works closely with Ibboston Mandaza's Southern African Political and Economic Series (SAPES) Trust in publishing research reports attacking the Government of Zimbabwe.
Mandaza and Reeler are the co-conveners of the Platform for Concerned Citizens.
In May last year, Reeler warned Zimbabwe would likely descend into chaos after elections.
Afrikaner yearning for the return of apartheid
Spies was born in Parys in the Free State in South Africa on February 22 1969 and matriculated in Pretoria in 1986.
His ties with Zimbabwe are on the land issue.
Spies legally represented white farmers Louis Fick, Richard Etheredge and Michael Campbell whose farms were repossessed by the black majority during the land reform programme.
He wants the Land Reform and Resettlement Programme reversed and this may only be done if the ZANU PF Government is removed from power.
Spies, the Freedom Front politician-turned lawyer yearns for the return of apartheid.
Having served in the apartheid army and as a student activist at the University of Pretoria in 1992, Spies left the apartheid-supporting Conservative Party (KP) because the organisation was failing to effectively pursue the ideal of an Afrikaner Volkstaat (independent state for Afrikaners).
Spies was also a member of the Afrikaner Studentewag and has been accused by the Higher Education Transformation Network (HETN) of violently disrupting University of Pretoria campus meetings.
AfriForum seems to be the vipers' nest for Afrikaner nationalist student politicians once they escape the clutches of tertiary education.
But it has since become the face of white denial about the past, and of defiance of the need for redress in the most unequal country in the world.
AfriForum has successfully transformed a growing resentment about the loss of Afrikaner control of the state into a political project.
No wonder Spies craves for the Savannah revolution to be successful in Zimbabwe so that it can cascade to South Africa and Namibia.
The infamous Maldives and Arab Spring
The Braamfontein and Czech Republic workshops strategies resemble those of the Arab Spring in Egypt, Tunisia and Libya.
Interestingly, the Prague workshop was funded by the National Endowment for Democracy (NED), the same organisation that funded groups and movements that led the Arab Springs.
A story in The New York Times on April 14 2011 indicated that a small core of American Government-financed organisations such as NED, were promoting 'democracy in authoritarian Arab States'.
"The money spent on these programmes was minute compared with efforts led by the Pentagon," read the article in part.
"But as American officials and others look back at the uprisings of the Arab Spring, they are seeing that the US' democracy-building campaigns played a bigger role in fomenting protests than was previously known, with key leaders of the movements having been trained by the Americans in campaigning, organising through new media tools and monitoring elections.
"A number of the groups and individuals directly involved in the revolts and reforms sweeping the region, including the April 6 Youth Movement in Egypt, the Bahrain Centre for Human Rights and grass-roots activists like Entsar Qadhi, a youth leader in Yemen, received training and financing from groups like the International Republican Institute, the National Democratic Institute and Freedom House, a non-profit human rights organisation based in Washington, according to interviews in recent weeks and American diplomatic cables obtained by Wikileaks."
These organisations were created by Congress and are financed through the NED, which was set up in 1983 to channel grants for promoting democracy in developing nations.
The NED receives about US$100 million annually from Congress.
According to reports, Egyptian youth leaders attended a 2008 technology meeting in New York where they were taught to use social networking and mobile technologies to 'promote democracy'.
Among those sponsoring the meeting were Facebook, Google, MTV, Columbia Law School and the State Department.
"We learned how to organise and build coalitions," said Bashem Fathy, a founder of the youth movement that ultimately drove the Egyptian uprising.
Fathy, who attended training at Freedom House, said:
"This certainly helped during the revolution."
And with the current workshops on non-violent strategies craze hitting Zimbabwe, NGOs sinister motives are there for all to see.
Zimbabwe beware the not so hidden hand!