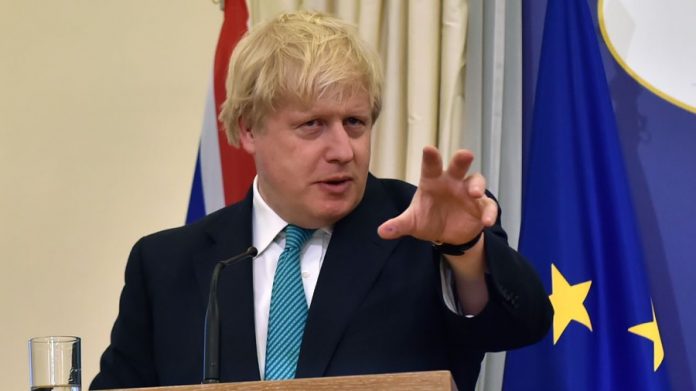 FOR a while, it seemed as if Zimbabwe would remain an isolated country breaming with immense potential, whose only stake in global politics was incessant bragging about unexploited abundant natural resources.
All this bragging was entrenched in a combative foreign policy that left the country woefully lagging behind in terms of development.
But this lasted until November 2017 when a new chapter, anchored on mutual co-operation with other nations, marked a departure from previous rhetoric.
The new chapter, which has become the talk of the globe, was also fully unravelled by the Minister of Foreign Affairs and International Trade Lt Gen Dr Sibusiso Busi Moyo (Rtd) in Darwendale on Monday as the country finds its way into the global political and economic arena.
A plan to bring the country back to the global community was unveiled; a plan which seeks to advance the country's development agenda and enhance its image across the globe.
This is what the country had been yearning for, for years.
Yet Zimbabwe did not have to wait for President Mnangagwa's inauguration to receive the goodwill that it has been getting since then.
All eyes have been on Zimbabwe for some time and for once, almost everyone is happy about it.
The goodwill is testimony to the importance of Zimbabwe to global politics and economics.
Only last week, the British Government's development finance institution, the Commonwealth Development Corporation (CDC) revealed that Zimbabwe is set to be a major beneficiary of its former colony's US$1 billion fund.
On November 21 2017, British Foreign Secretary Boris Johnson signalled London's wish for Zimbabwe to return to the Commonwealth.
Harare pulled out of the Commonwealth in 2003 after attempts by members to suspend the country over the Land Reform and Resettlement Programme.
This was at the instigation of Britain.
According to the grouping's website, The Commonwealth is a voluntary association of 52 independent and equal sovereign states. It is home to 2,4 billion people and includes both advanced economies and developing countries.
Its shared values and principles are inscribed in the Commonwealth Charter.
Member-countries are supported by a network of more than 80 inter-governmental, civil society, cultural and professional organisations.
The last country to join the Commonwealth was Rwanda in 2009.
A January 10 2017 Commonwealth report titled Trade opportunities for Commonwealth post-Brexit says there are many opportunities to be accrued from Britain's decision to break away from the EU.
The report states that at its peak in 2012, UK-Commonwealth Trade accounted for US$120 billion.
"Certain Commonwealth members rely heavily on the UK market. Seven developing nations send over 10 percent of their world exports to the UK: Botswana, Belize, Seychelles, Mauritius, St Lucia, Sri Lanka and Bangladesh," reads the report in part.
"Twenty-four countries send more than 30 percent of their total EU trade exports to the UK. For example, the UK absorbs more than 70 percent of such exports from St Lucia and Tuvalu. The UK is the biggest importer of sugar in the EU. It buys more than 80 percent from Belize and 70 percent from Fiji bound for the EU. Eighty percent of Kenya's vegetable exports to the EU and almost all of Canada's gold and precious metals are destined for the UK. Post-Brexit related shocks, such as a weaker pound, will have had an effect on these countries, according to the briefings.
From beef and bananas to sugar and fresh vegetables to textiles and clothing, a number of Commonwealth states depend heavily on the UK market for their exports."
During President Mnangagwa's inauguration, Britain sent its then Minister for Africa for the Foreign and Commonwealth Office and the Department for International Development Rory Stewart to the country.
This was followed by last week's visit to Harare by Stewart's successor, Harriet Baldwin, where issues to do with reigniting relations between Harare and London topped discussions.
Zimbabwe has, in recent weeks, caught the world's attention, attracting investments. In November 2017, Zimbabwe and China signed a US$200 million deal that will see the sprucing up of the Robert Mugabe International Airport, among other projects.
In December 2017, the Africa Export-Import Bank (AFREXIMBANK), availed a US$1,5 billion package to stimulate Zimbabwe's economic recovery.
Since then, President Mnangagwa has been touring the region where he has been briefing leaders on developments in the country.
"In tandem with this political reality, in the past few weeks, His Excellency the President has visited some of our neighbours namely; South Africa, Angola, Namibia, Mozambique and Zambia. He undertook these visits as part of a broader diplomatic initiative to appraise his counterparts on developments in the country since his ascendancy to the presidency of the Republic of Zimbabwe," Minister Moyo told the country's diplomats on Monday.
Next week, President Mnangagwa will visit Botswana on a State Visit where he is expected to sign several economic deals running into hundreds of millions of dollars.
Last month, the Zimbabwean leader attended the World Economic Forum gathering in Davos, Switzerland.
There, President Mnangagwa met with several businesspeople who expressed interest in investing in Zimbabwe.
During his visit to South Africa on December 21 2017, he met with Zimbabweans based in that country and already the fruits of that interaction are being felt as the Diaspora Infrastructure Development Group (DIDG)-Transnet have invested US$400 million in struggling parastatal National Railways of Zimbabwe (NRZ).
More good news continue following revelations that giant steelmaker ZISCO Steel is set to re-open soon.
Hong Kong-based Tian Li, a subsidiary of R and F Properties is set to invest
US$2 billion and information at hand shows that groundwork has been covered in the re-opening of the country's economic growth catalyst.
Last week, the US Embassy revealed in a tweet that their country is ready to do business with Zimbabwe, after years of friction.
'Zimbabwe should expect high level visits by the US Government; American businesses are opening shop in Zimbabwe,' read the tweet.
American company Pizza Hut will open shop before the month is out.
On January 14 2018, prominent South African businessman and Guma Group leader Robert Gumede came to the country to invest US$1,2 billion in various projects across the economy.
On January 26 2018, Russia's acting Ambassador to Zimbabwe Dmitry Korepanov revealed that the Eastern European country's Foreign Affairs Minister Sergei Lavrov would be visiting Harare soon.
Minister Lavrov last visited the country in 2014 for the ground-breaking ceremony of the US$4 billion platinum project in Darwendale.
President Mnangagwa, who will visit China in April this year, without doubt draws inspiration from former Chinese leader, the great Deng Xiaoping who spearheaded the Asian country's unprecedented economic growth.
On December 18 1978, Deng, in a Communist Party Third Plenum of the 11th Central Committee of the Communist Party of China came up with the phrase 'socialist market economy' which has become a frequently used phrase in modern economic and development parlance.
The Chinese leaders, who attended that meeting in Beijing, that day adopted Deng's pragmatic programme and launched economic reforms that gave birth to what is commonly referred to as the 'New China'.
Deng's reforms set off a series of seismic changes which started in the rural areas.
Interestingly, President Mnangagwa launched the Siyalima Project in Guruve, a project which is set to be a model of rural agricultural development in the country.
Deng then took the reform to the cities by experimenting with capitalism in designated Special Economic Zones (SEZs) and spreading it nationwide.
Zimbabwe is pursuing the issue of SEZs and has a board to that effect.
According to a December 19 2008 Commonwealth report titled Looking back over China's last 30 years Deng's reform was hailed as a second revolution.
"More than 35 years after the historical model introduced by Deng in reforming modes of production and organisation of economic institutions in China, the concept has survived the test of time. China is well on its way to catching up with the world's largest economy, the US. It is also the world's leading economy in terms of several international economic and business indicators.
Agriculture came first, followed by loosening of controls on foreign investment and creation of gigantic-scale manufacturing units. Indeed, there was no holding back of China once the first phase of economic reforms was over. Deng's successors took forward his legacy by allowing the market to respond to pricing signals and never letting go of opportunities to encourage investment."
As Zimbabwe forges ahead with its re-engagement programme, there is an overwhelming feeling, a buoyancy that signals the time has come.
Indeed that time has come as economic deals that will be signed in the coming few weeks will transform the country forever.