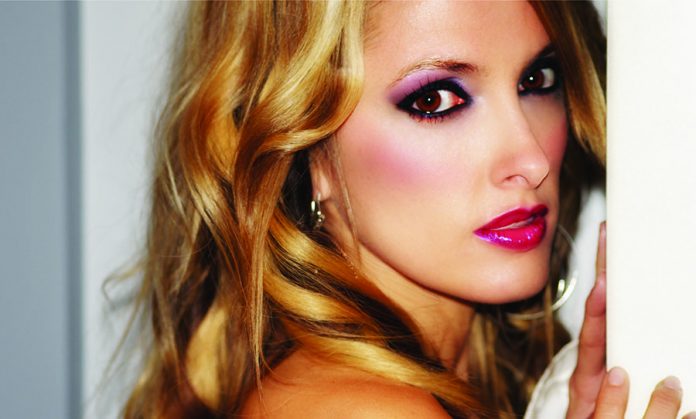 SO it has been an interesting week this side of the world.
Early this week we woke to news that the FBI raided the office, home and a hotel room of Michael Cohen, President Donald Trump's long-time lawyer and business associate.
The raids are a remarkable move against a long-time confidant of the president. Agents reportedly seized records related to Cohen's US$130 000 payment to porn actress/director Stormy Daniels, as well as other matters.
Daniels, whose real name is Stephanie Clifford, has said she had a sexual encounter with the president in 2006 and was threatened to keep quiet about it during the 2016 campaign.
Little concrete information is known about the raid so far, but while Cohen has been under some scrutiny in special counsel Robert Mueller's Russia investigation, there are some early signs that these raids are not Russia-related.
The New York Times reports that Cohen's lawyer, Stephen Ryan, said Mueller had made a 'referral' on the matter to the US Attorney's Office for the Southern District of New York.
It was that US Attorney's team, not Mueller's, which ordered these raids. The Washington Post reported that Cohen is "…under federal investigation for possible bank fraud, wire fraud and campaign finance violations."
Since the Wall Street Journal broke the story of Cohen's hush money payment to Daniels in January, there have been questions about whether the payment violated campaign finance law.
Made in the final weeks of a presidential campaign, the payment seems motivated to help out President Trump's election — but it's far above the maximum that one individual can legally donate.
If the money was in fact from President Trump himself, that would raise questions of why it wasn't appropriately disclosed.
Questions have also arisen about whether other women were paid hush money.
"What did we have, a hundred women?" Steve Bannon, Trump's campaign CEO for the final months, later bragged to author Michael Wolff.
He said another attorney for Trump, Marc Kasowitz, "…took care of all of them."
So, one possibility is that Mueller discovered evidence of Cohen-related wrongdoing separate from the Russia scandal — for instance, campaign finance law violations in connection with the Daniels payment — but decided to hand that investigation off to others in the Justice Department rather than pursuing it himself.
This raid is of great importance because there is no precedent for this sort of action in modern US presidential politics.
President Trump's response has of course been an unprompted, extended tirade that used the word 'disgrace' or 'disgraceful' nine times — hints that he is worried and angry about the whole situation.
In 2007, the little-known Cohen suddenly became visible in the Trump camp.
Positioned close to the throne, he became executive vice-president of the Trump Organisation and special counsel to Donald Trump.
Cohen has a reputation for being a kind of Trump mini-me.
In July 2015, he vowed to 'mess up' the life of a Daily Beast reporter who brought up the decades-old allegation that Trump assaulted his first wife, Ivana.
And he tweeted about his desire to 'gut' then Fox anchor Megyn Kelly when she challenged Trump. Cohen's bravado has earned him comparisons — from Trump Organisation colleagues — to Tom Hagen, Vito Corleone's consigliere in the Godfather movies.
President Trumps problems seem to be unending, for as he is still reacting to the drama surrounding the raid of his lawyer, another casualty of his alleged underhand dealings in the run-up to the 2016 election appeared before Senate.
Mark Zuckerberg gave testimony to Senate committees in light of revelations that Cambridge Analytica used facebook data to influence US voters.
After 18 months of cascading scandals and under mounting pressure to address data privacy in the wake of the Cambridge Analytica scandal, Mark Zuckerberg testified before Congress for the first time this week.
On Tuesday, the facebook CEO appeared before a joint hearing of the Senate Commerce and Judiciary committees.
The next day, he faced the House Energy and Commerce Committee.
In a prepared testimony, Zuckerberg apologised for neglecting to address abuses of the platform, including fake news, the 2016 Russian misinformation campaign, hate speech and data leaks.
Zuckerberg acknowledged that facebook should not have trusted Cambridge Analytica's assurance that it would stop using the personal information it harvested.
Under questioning, he promised that facebook was conducting a 'full investigation' into every app that has access to users' information, numbering thousands.
Several topics dominated the hearing, including the 2016 presidential election.
Zuckerberg confirmed that facebook officials have been interviewed by officials from special counsel Robert Mueller, who has been investigating Russia's role in meddling in the 2016 election.
I seem to notice a pattern each time a Republican is elected President. Some years back when George Bush Jnr came into power, the country faced a similar post election crisis and scandal.
Over the past 16 years – ever since the epic 36-day presidential showdown in Florida in 2000 that was resolved not by a full recount of the votes, but by a supreme court split along partisan lines – accusations of vote-rigging and out-and-out theft have become increasingly common among partisans on both sides, and the electoral process has become ever more politicised, rancorous and fraught with mistrust.
American history is hardly lacking in examples of real voter manipulation and electoral skullduggery, especially in the segregation-era Deep South.
To this day, the US electoral system is widely viewed as an anomaly in the Western world because of persistent problems with the reliability of its voting machinery, frequent bureaucratic incompetence, the lack of uniform standards from state-to-state or even county-to-county, the systematic exclusion of more than six million felons and ex-prisoners, and the tendency of election officials to adopt rules that benefit their party over democracy itself.
This latest scandal has far reaching implications as evidenced by the facebook case. Voter manipulation is not the preserve of the so-called developing world dictators, but it is alive and kicking in the US.