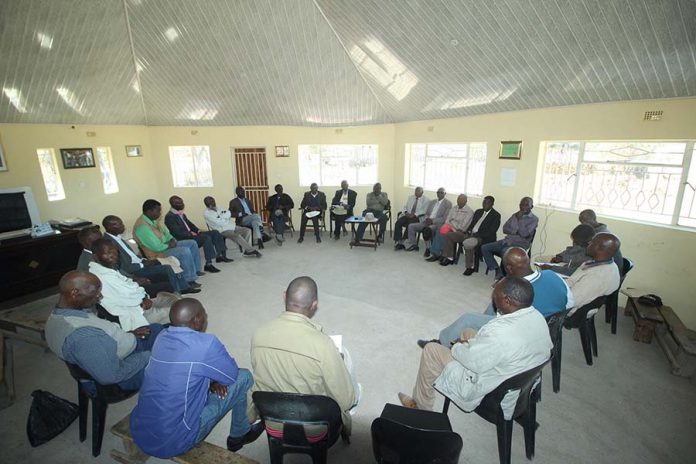 THE Seke chieftaincy, of the Shava Vuramai totem, deserves a special mention in the history of Zimbabwe.
From pre-colonial to post-colonial period, the chieftaincy has stood the test of time.
Currently led by the 17th Chief Seke, born Stanley Chimanikire, the chiefdom covers the whole of Chitungwiza and stretches to parts of present-day Harare.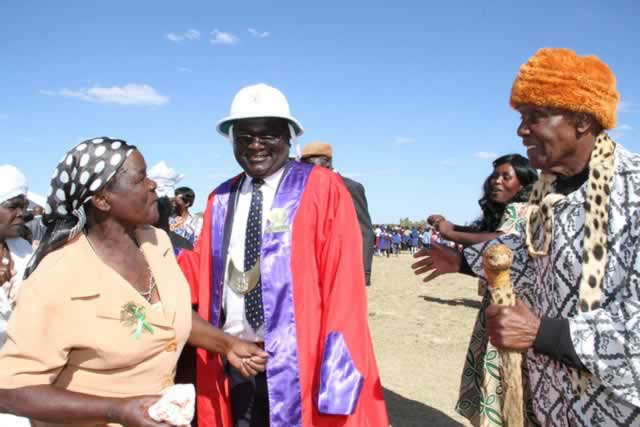 The Seke chieftaincy, according to oral tradition, was started by Motsi, first son of Nyashanu, who moved north from Uhera, now known as Buhera.
He moved with his brothers who later established the Hwata and Chiweshe chieftaincies further north.
Their main reason for moving north was the realisation that their father's land had become small and could not accommodate their ambition of becoming chiefs.
He arrived in present day Seke in the area under Rozvi Chief Neharava.
After arriving in the area, Seke fought the Rozvi before taking over their land and name.
It was out of the war that Seke's totem earned the praise name Vuramavi.
Oral history has it that the war was so intense, leaving several killed and injured.
The Rozvi people appealed to their God to intervene.
As a result, God intervened by sending a hailstorm.
The hailstorm was so strong and it signalled the end of the vicious war.
"There was a war between Seke Mutema and Moyondizvo Dehwa (the occupants of the land) then the older generation had a system of taking over the opponent's name after defeating it. Therefore when they fought Gunguwo people or Moyondizvo and the war ended with a hailstorm and from that day we were called Vuramavi. That is what I heard from our elders," said Chief Seke.
After defeating the Rozvi, they assumed their name, Harava.
Today, the Seke people are still known as the Harava people.
There are five families in the Seke lineage; Motsi, Zhakata, Chauruka, Savanhu and Zinyati.
According to the Seke people, their original territory borders Chief Svosve to the east, stretching to the Chihota area where they share a boundary with Chief Chihota.
The chiefdom moves further west to Ngezi River incorporating parts of Mhondoro-Ngezi to Muzvezve River.
Chiefs Nyamweda, Mashayamombe, Zvimba and Chivero share boundaries with Seke.
In the greater Harare, parts of Mufakose, Marimba and Belvedere were parts of Seke's territory, stretching to Mabvuku where they share a boundary with Chief Chinamhora.
Goromonzi and Grasslands near Marondera are also part of the Seke chiefdom.
To the north, Seke's territory extended to Christonbank, sharing a boundary with his brother Chiweshe.
"Boundaries in the beginning were marked by natural landmarks like rivers and mountains. That's why you heard that we drove away Moyondizvo to Ngezi River. Seke was a warrior who would continually expand his territory. Our boundary with Chief Zvimba is at Nyabira and there is evidence of war fought between Seke and Zvimba. We have graves of our relatives who died in the war there. After that war, we put our 'watch', Mbari, our in-law, by the Kopje to keep an eye and inform us when Zvimba was coming. We shared the boundary with Chief Chiweshe at Christonbank. If you hear that Harare belongs to Seke, this is what they mean.
"Today if you go to Nora, it is said it is Chikwaka's land. But Chikwaka's boundary was at Nora River. In 1980, that constituency was in Seke up to the 1990s. Our boundary with Chief Mangwende was at Rukodzi River where there is a river called Shanho, meaning there were two people who had met, the Shavas and Nhowes. Therefore Seke was a big area but because of the administrative considerations, some places were weaned off," said Chief Seke.
There are several sacred places that were in the Seke chiefdom.
However, some have been desecrated.
Nyatsime River was sacred, while a number of pools along Hunyani River were sacred as well as surrounding forests.
When one broke the rules or made bad comments about fruits or something in the forest, one could get lost.
However, once one came into contact with the water in Nyatsime River, he/she would get his/her bearings and find the way back home.
Seke chiefdom played a vital role in both the First and Second Chimurenga.
In the First Chimurenga, Seke was involved in some battles against the whites and his people would hide in caves in Epworth and surrounding areas.
The spirit medium of Mbuya Nehanda first possessed Charwe while in Seke chiefdom.
"This was the origin of the Second Chimurenga. Why I say this was the origin is because tisu takachengetedza nzvimbo yatakagadzika Mambo Chaminuka mufemberi of repute. Ma leaders edu ana Joshua Nkomo, (James) Chikerema nevamwe before them vakaona kuti vafuse murungu, vanotoda makomborero edzinza ndokuuya kuno kwaSeke kuzoita muteuro panzvimbo yaMambo Chaminuka. Muteuro iwoyo waive wekukumbira kuti vawane masimba ekubvisa murungu. Muteuro iwoyo waitwa, zvaingoti wese ari paari aingobatwa nemweya wekuda kunosunungura nyika yemadzitateguru.
"When it came to the actual execution of the war, Seke was the supply base. People would mobilise and be despatched from here, even from Harare. This is how the Seke people participated in the liberation struggle.
"Seke Mutema pachezvake zvinonzi wakaita mhiko kuti munyika mangu muno hamuchazoite hondo zvekare. Muhondo iyi hadzina kurira munyika yaSeke kusara kwepakaridzwa nemaAuxiliary Forces aMuzorewa kwete varwi vehondo,"said Chief Seke.
Today, Seke is fast growing into a modern city with thousands of settlements. What will become of the chiefdom with this modernisation?
Before the establishment of the dormitory settlement, the white settler-Government approached Chief Seke for land to build houses.
After continued pestering, Chief Seke agreed and the new settlement of St Mary's was established.
It was agreed that each house would pay $1,25 in monthly rates while Chief Seke was paid $0,25 by every household each month.
Today, Chief Seke bemoans the taking over of his land by the town councils. Councils are is now responsible for allocating land which was the responsibility of Chief Seke.