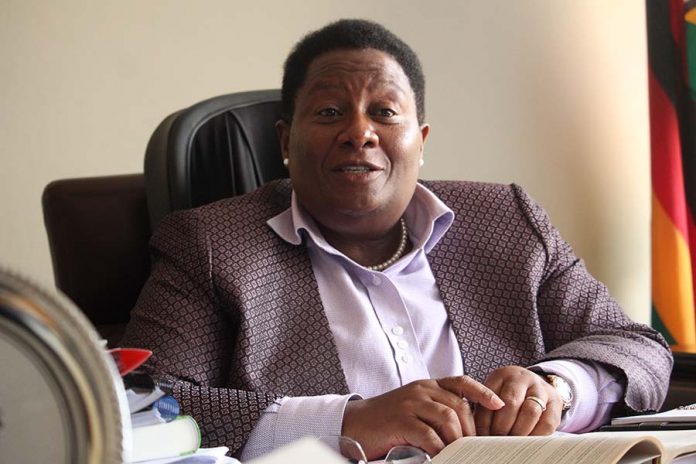 By Golden Guvamatanga and Patience Rusare
ZIMBABWE Anti-Corruption Commission's (ZACC), renewed anti-corruption drive is set to net high-profile figures including five Cabinet Ministers in a move expected to rid the country of the scourge of corruption which has retarded the country's efforts to regain firm footing.
According to ZACC, the only person in the country safe from prosecution is the President who enjoys immunity while in office.
Corruption in both the public and private sector has been cited as the single most devastating element against efforts to revive the country's fortunes
While, the last Commission was accused of being a toothless bulldog, with more bark than bite, the recently constituted team to fight corruption, headed by High Court Judge Loice Matanda-Moyo, now ZACC chairperson, has bared its fangs and will not be squeamish about drawing blood.
Matanda-Moyo told The Patriot there will be no sacred cows in the fight against the cancer of corruption and the Commission's current list of persons under investigation includes five Cabinet Ministers.
The allegations against the persons under probe range from criminal abuse of office and misappropriation of funds, among other corruption-related crimes.
This publication learnt this week that one of the Ministers allegedly shredded evidence upon hearing that he was being investigated by the Commission.
Trying to avoid the investigation, the Minister flatly denied any involvement in the destruction of key documents, instead pointing fingers at his Ministry's officials whom he accused of destroying the documents.
ZACC has since instituted an investigation on the ministry officials who are alleged to have assisted the Minister in question to destroy evidence.
The Commission is also investigating parastatals such as the Grain Marketing Board (GMB), NetOne and the National Social Security Authority (NSSA) while sport associations for Rugby, Cricket and Football are also under the microscope.
Opposition parties will not to be spared from the blitz.
With the country having embarked on a reform agenda, corruption is seen as the biggest threat towards ongoing economic revival efforts.
The anti-corruption crusade has so far claimed the scalp of former Minister of Environment, Tourism and Hospitality Industry Prisca Mupfumira who is facing seven counts linked to the missing US$95 million from NSSA.
Mupfumira has since been relieved of her duties.
It has also emerged that former Mashonaland Central Provincial Minister Advocate Martin Dinha and National Railways of Zimbabwe (NRZ) board chairperson are under investigations from ZACC on damaging allegations of criminal abuse of office.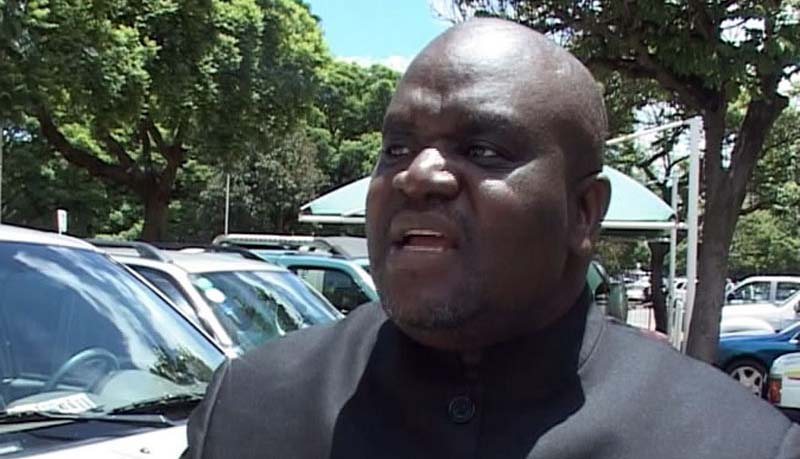 Allegations against Adv Dinha emanate from his time as Bindura Executive Mayor between 2004 and 2008 where he is alleged to have helped himself to state resources.
So widespread is the corruption cancer that over 200 cases ranging from local authorities, NGOs to the private sector are being investigated by the commission.
The rot has seen those with resources finding an easy way out of the courts due to their influence and lack of watertight cases from investigating authorities.
This has riled the public which has, time-and-again, lamented that at the core of the country's economic malaise is corruption.
On numerous occasions, corruption has been unearthed and reported in the media yet the response has been tepid.
Many high-profile politicians were named and shamed, but only a few of them found themselves behind bars.
In an exclusive interview at her offices in the capital, ZACC chairperson Matanda-Moyo said her Commission will leave no stone unturned in its effort to curb the deadly virus.
With the sprightly Harare sun gaining strength against the winter season gone by, Matanda-Moyo sat calmly in her chair, almost acutely aware that the sun was symbolically casting away the demon of the past, just as she has started doing.
She welcomed The Patriot crew into her modest office with her trademark smile.
Despite the smile, an uncanny feeling grips one as she begins to talk about her mandate and how she intends to execute it.
She means business.
"I can confirm that five Ministers are under investigation from the Commission," she said.
And then the interview hit at the heart of the issue that has become a nagging concern for the majority of Zimbabweans.
"Our drive to weed out corruption is premised on the principle that there are no sacred cows and as such everyone except the President is not immune to investigation and prosecution," said Matanda-Moyo.
"ZACC was created to fight corruption with the view to investigating and prosecuting.
"It also seeks to promote financial discipline across all sectors.
"This is what we are mandated to do and we will be doing that."
She said gone are the days of the infamous catch-and-release game where officials would be arrested with no convictions.
In the past, the Commission has been accused of playing catch-and-release to appease the public.
Several high profile figures were nabbed only to be released because of 'lack' of evidence.
More than a year after former Finance Minister Ignatius Chombo was arrested, the judiciary is failing to prosecute him, with one flimsy reason after the other being cited.
Harare businessman Wicknell Chivayo was acquitted of a US$5,6 million fraud charge in a botched Zimbabwe Power Company (ZPC) solar project deal after the High Court ruled that charges were contrived.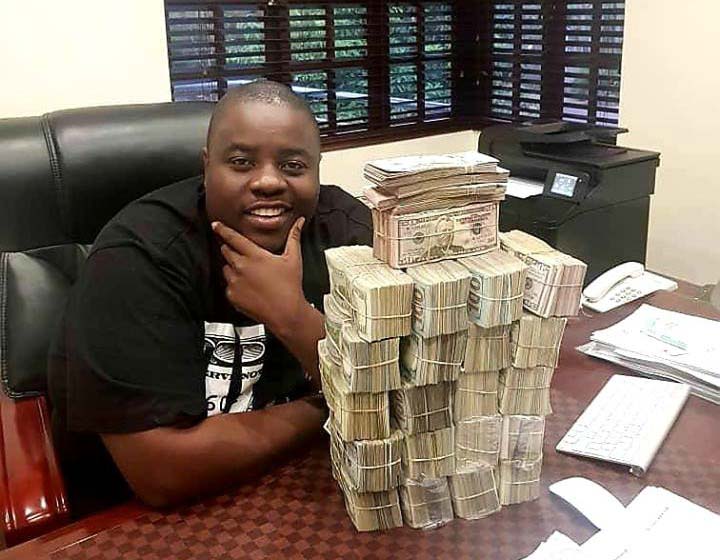 Whereas Former Energy and Power Development Minister Samuel Undenge was jailed four years for prejudicing the ZPC of US$12 000, he was last year freed on bail pending the hearing of his appeal.
But Matanda-Moyo said her organisation will only file for conviction once it has completed full investigations.
This, she said, is to minimise loopholes that may arise from these cases when they go to the courts.
"It may have been a catch-and-release in the past, but with my experience as a High Court Judge, I will not make an arrest unless there is evidence beyond reasonable doubt," said Matanda-Moyo who is aiming at a 99 percent conviction rate.
"I will not be involved in catch-and-release. I took an oath of office and I will abide by that."
The ZACC chairperson revealed that Government has availed resources to her organisation so that it can fully exercise its mandate without any hindrances.
The Commission has since embarked on intensive training programmes for its officers, with the University of Zimbabwe and the Bindura University of Science Education coming in as partners in the training initiative.
Among the training aspects are elements of offence and full investigations.
The organisation has also adopted a case management system also known as a computerised system.
This follows reports that the Commission had lost some documents and dockets from previous cases.
But Matanda-Moyo said ZACC had recovered the documents and was now putting in place the case management system which would ensure that no documents are lost.
The tough-talking ZACC leader said the country had embarked on a new path in its quest to fight corruption, with the Commission also having placed three of its members under investigation for corruption.
The trio is alleged to have connived with some of the people under investigation by the Commission to 'kill off' the cases.
ZACC has since enlisted the services of other security forces to assist in investigating the trio.
And how will the public be involved in the fight against corruption?
"We will soon embark on awareness campaign to educate the public on the dangers of corruption," said Matanda-Moyo.
"Corruption is more dangerous than any other crimes that you can think of.
"It is a betrayal of a nation and it cannot be allowed in any democracy."
In the modern day corrupt people have become more sophisticated.
Matanda-Moyo has an answer to that pervasive question.
"We are working with reputable organisations to deal with cyber-related offences. We also have people who are experts in financial intelligence and they are helping us to track money that has been siphoned from the country," she said.
"I can also confirm that so far we have recovered more than 20 houses in Borrowdale, Greystone Park and Greendale.
"We have also recovered 60 vehicles through our asset recovery unit."
But their job has not been easy.
Threats and intimidation from high Government officials who believe they can interfere with investigations have also been received.
NGOs under investigation
In recent years The Patriot has published numerous stories indicating the rampant corruption in the civil society sector.
We have, countless times, exposed how NGOs used lies to hoodwink donors into pumping more funds while the so-called activists squandered the money on women, beer and other luxuries.
It has since emerged that one of the so-called activists who is under investigation by ZACC looted funds running into hundreds of thousands of dollars through either forging or duplicating hotel receipts.
This publication will soon publish an exclusive on that matter.
As the anti-corruption drive goes full throttle, it is becoming increasingly clear that gone are the days of catch-and-release.