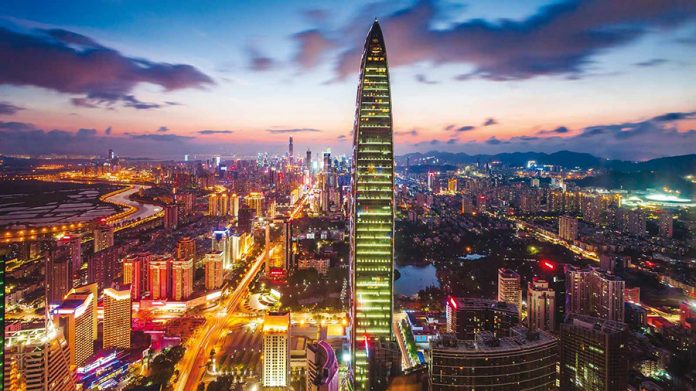 SPECIAL Economic Zones (SEZs) have become the new buzzword for African governments who see in them the long-awaited remedy to economic challenges that still grip the continent despite decades of economic structural reforms.
In an effort to jolt the economy, Zimbabwe is, among other measures, establishing SEZs.
The SEZs are defined as geographically designated areas of a country set aside for specifically targeted economic activities, supported through special arrangements and systems that are often different from those that apply to the rest of the country.
They offer special conditions and incentives to promote international competitiveness.
It has been gathered that some of the incentives include corporate tax exemption for the first five years of operation and a corporate tax rate of 15 percent thereafter; while specialised expatriate staff will be taxed at a flat rate of 15 percent.
There is also scope for duty free importation of capital equipment and exemptions for non-residents withholding tax on royalties.
Raw materials and intermediate products imported for use by companies in SEZs will be imported duty-free, but the exemption will not apply where raw materials are produced locally.
China, Mauritius and Central America's successes with their SEZ models have inspired African governments to try them.
This week, Government officials and representatives from the country's three SEZs met with the visiting Chinese delegation from the National Reform and Development Commission (NRDC) to work on ways to expeditiously activate the designated zones that are widely expected to grow the economy.
The discussions acknowledged that Zimbabwe needs more businesses, jobs, exports and more investments to achieve economic growth, hence the skills capacitation programme.
The Chinese are on a 'study tour' which they will also use to train locals and share experiences on SEZs.
As part of efforts to lure investors and revive ailing industries, Zimbabwe has set up SEZs in Harare (Sunway City), Bulawayo and Victoria Falls.
The Sunway City Integrated Industrial Park in Harare, the Victoria Falls financial hub and the Bulawayo industrial hub are being used as trial runs before the SEZ initiative is spread to the rest of the country.
The NRDC team is led by Song Gongmei, its deputy director-general.
The commission, which is a think tank, is credited for the dynamic and far-reaching reforms in China since 40 years ago.
In China, SEZ, were established by the central government under Deng Xiaoping in the early 1980s as part of its 'open the door, change the system' policy.
The most successful SEZ in China, Shenzhen, has developed from a small village into a city with a population of over 10 million within 20 years.
It was followed in the mid-1980s by the establishment of open coastal cities such as Zhangzhou, designed to stimulate economic growth by leveraging their geographical location and economic opening.
Building on that experience, central and provincial authorities set up hi-tech development zones in the late 1980s to capitalise on global capital, technology and talent.
In the 1990s, in response to China's economic growth and changing trends, the Chinese Government created new zones such as the China-Singapore Co-operation Park and upgraded existing SEZs to take advantage of new opportunities.
A number of countries were inspired by the Chinese models and followed suit, including many African countries such as Ethiopia, Madagascar, Lesotho, Nigeria, Senegal, Ghana and Mauritius.
Last year in November, a delegation of senior Government officials and captains of industry embarked on a study tour in China towards the end of 2017 to appreciate how the SEZs have been implemented by the Chinese government as part of the country's economic reforms.
The study tours had also been conducted in countries such as India, Japan, Malaysia, Ethiopia, Tanzania, Nigeria, Kenya and Ghana, among many other countries.
These are some of the countries with success stories to tell with regards to implementation of SEZs.
These tours followed the final enactment of the Special Economic Zones Act (Chapter 14: 34), aimed at attracting foreign direct investment (FDI), viewed as critical to stimulating value added exports, creating employment and boosting the country's economic growth.
To aid investment in SEZs, Government is reforming the doing business environment and revamping its One-Stop-Investment-Shop aimed at facilitating faster approval and licensing of new investments.
The SEZs operate through different forms such as Free Trade Zones (FTZ), Export Processing Zones (EPZ), Free Zones (FZ), Industrial Estates (IE), Free Ports, Urban Enterprise Zones (UEZ), among others.
The SEZs are said to be a major contributor to growth of FDI, exports and employment.
Hence the concept of SEZs is very attractive to the country which has experienced declining production levels, high costs of production, company closures, high unemployment and trade deficit.
But will SEZs best serve the country?
Usually the goal of a zone is to increase FDI by foreign investors, typically an international business or a multi-national corporation (MNC).
To date, Government has designated a number of sites as SEZs.
The introduction of SEZs in Zimbabwe is not a novel concept as Government once came up with Export Processing Zones (EPZs) from 1996-2006 that were mainly export-oriented.
The EPZs initiative produced mixed results.
An estimated 205 companies were established, creating 32 512 jobs and generating about US$172 million in terms of cumulative investment and
US$1,15 billion in terms of export earnings.
There were, however, concerns over labour, social, gender-specific and environmental issues.
In particular, there were concerns over the failure to deliver quality employment and a living wage, as well as the high opportunity costs involved.
The SEZs are a great idea that has not really worked in most Africa countries.
More so, comparative data on the achievements of these zones are not readily available.
Zones that have failed include those in Malawi, Mali, Namibia, Nigeria and Senegal.
In 1986, the International Labour Organisation's (ILO's) database reported 176 zones in 47 countries and by 2006, it reported 3 500 zones in 130 countries.
This huge growth occurred despite many zones having failed to meet their objectives.
In many of these African countries, however, SEZs have resulted in the creation of 'enclaves' with weak linkages with the rest of the national, regional and global economies, thereby limiting their macro-economic and developmental impacts.
Analysts opine for SEZs to be successful, they must also be an integral part of the country's industrial, trade and investment policies.
Economic analyst Prosper Chitambara said for SEZs to be successful, there must be policy complementary, synergy and consistency among all the country's policies.
"This has sadly been one of the country's missing links," said Chitambara.
"In addition, strong inter-departmental co-ordination within Government and strategic public-private partnerships are also key."
In light of the mixed fortunes of the EPZs from 1996-2006, Chitambara said the enforcement of environmental and labour standards has been found to be very important for the success and sustainability of SEZs.
In almost all the successful countries, wages for labour were higher, with working conditions more favourable inside the zones than outside.
In the less successful countries, there were negative environmental and social impacts, particularly with respect to the exploitation of workers through failure to uphold international labour standards.