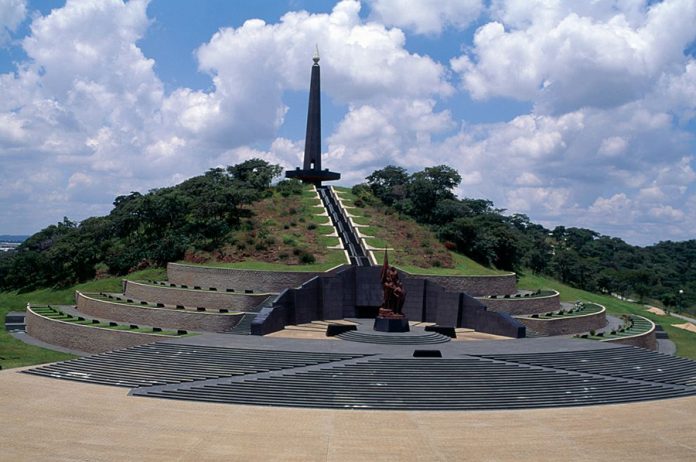 By Saul Gwakuba-Ndlovu
THE considered opinion of the author of this article is that no matter of interest and value to the public, what we call 'news', has generated a wider controversy in Zimbabwe since the beginning of 2019 as Robert Gabriel Mugabe's death in Singapore on September 6 and his subsequent burial at his rural home in Zvimba more than a month later.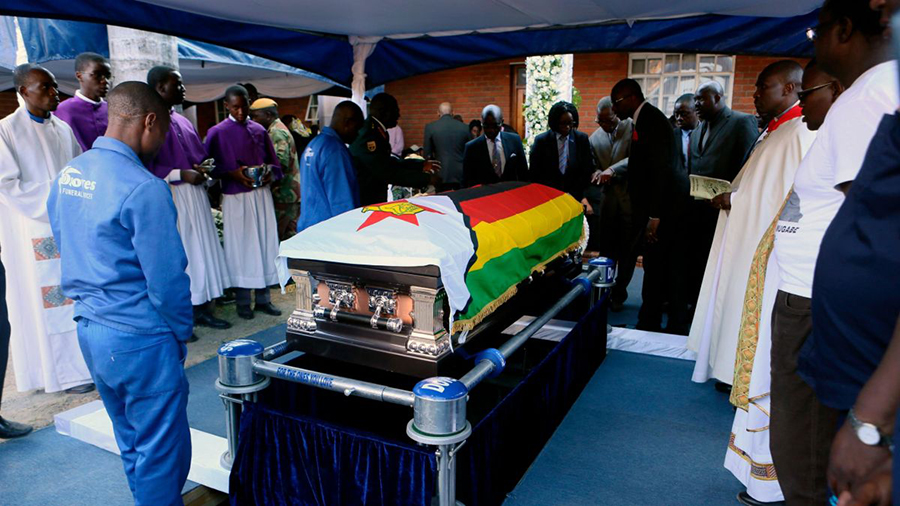 Most Zimbabweans thought that he would undoubtedly be buried at the National Heroes' Acre.
Unforeseen circumstances later developed, however, leading to political factors compounded by cultural considerations that resulted in him being buried next to his mother, in the Mugabe family compound.
A project to construct him a mausoleum was abandoned following his interment at Zvimba.
The controversy about the burial of some leaders at the national shrine needs to be dispassionately looked at to enable some families to take level-headed decisions in future.
The very first most important question we all have to answer after a death is: who is the responsible person (or people) with the power or authority to decide over when, where, how and by whom to bury the deceased?
The above statement is most aptly expressed in the TjiKalanga saying: "Takabhata makumbo, n'holo unabeni" (Sibambe inyawo, ikhanda lilabanikazi: Takabata makumbo, musoro ndewevaridzi).
This truth is expressed especially when a person, whose close relatives live far away, has died. Burial has to await their arrival.
Even in a situation where decisions are taken by a small inner circle, ordinary friends, neighbours, supporters and some social associates, nobody can do anything about the matter.
In some national leadership cases, where state resources and personnel are actively involved in the process, some cultural practices and norms are, or may be, ignored.
We need to explain that there are usually two types of leaders in various communities: those chosen by the ballot; those who came via birth.
We should quickly add that there used to be some leaders who were born by the sword or the spear or the bow and arrow, but they are now very few of them and are descendants of kings or queens (monarchies).
Today's majority of political leaders are products of a republican and not a monarchic process and tradition.
In Bantu culture, when a hereditary leader dies, members of the appropriate line of parentage take full responsibility of the burial rite, including the choice and preparation of the grave or cave, whichever is culturally appropriate.
The general public and supporters or followers of a deceased traditional leader had no role in the choice of their traditional leaders grave.
In the case of leaders who had been chosen through the vote, members of the political party, of which the dead person was a member, always wish to gain in one way or another by involving some members of the public in the burial.
In Zimbabwe's case, political parties attending burial occasions sing messages to the public at large, creating a required public relations environment no less than church-members sing and preach evangelical messages at funeral wakes and burials.
A question Zimbabweans need to answer about Robert Mugabe is: Was he more of a traditional (hereditary) than an elected leader? If he were brought back from Ghana (where he was teaching) to play that role, the Zvimba clan and not the National Democratic Party (NDP) should have been involved if he were a traditional leader.
We have been told that some of his body parts would have been cut off to be turned into some concoctions.
It is truly (repeat the word 'truly') absurd that some parts of Africa are still led by people who think or believe that some parts of dead human bodies can be used to enhance one's 'power'.
Do those involved in such dastardly practices honestly think that the magnificent industrial progress the world is seeing in Italy, Europe, America, Japan, China, Canada, Russia and India is caused by charms.
Do they really think so?
This article is really about whether or not members of the public have a right to be involved in where their leaders (community, regional or national) should be buried.
The obvious answer is, of course not.
Saul Gwakuba-Ndlovu is a retired, Bulawayo-based journalist. He can be contacted on cell 0734 328 136 or through email. sgwakuba@gmail.com