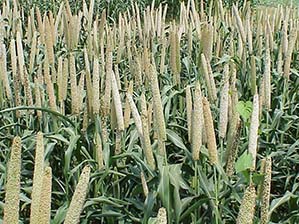 Maize hectarage in the country increased by 18 percent from 1,4 million hectares (ha) planted during the 2012/2013 season to 1,6 million ha during the last season on the back of increased input support schemes and a fair rainfall distribution.
According to the First Round Crop and Livestock Assessment Report released by the Agriculture, Mechanisation and Irrigation Development Ministry, at least 1,7 million households benefitted from Government small holder input support facilities and contracts availed by the private sector.
The Midlands Province recorded the largest area planted with 343 851 ha under maize followed by Mashonaland West with 223 510 ha.
A significant increase was recorded in Masvingo, where 219 344 ha were planted up from 139 550 ha.
Unlike the past season Masvingo Province received significant amounts of rainfall which was fairly distributed throughout the season.
In Manicaland 216 336 ha was put under maize, Mashonaland East had 197 945 ha, Mashonaland Central 191 739 ha.
Matabeleland North and South had 134 396 ha and 126 245 respectively.
According to the report, communal farmers remained with the largest area put under maize with 1,03 million ha, despite calls by the Government to have large scale farmers increase hectarage of maize.
There was, however, a slight increase of six percent in the area planted by A2 farmers who had 105 196 ha.
The total hectarage of cereals increased by 16 percent from 1,8 million last season to 2,1 million.
The cereals include maize, sorghum, pearl millet and finger millet.
Zimbabwe requires two million metric tonnes of grain to meet its yearly requirements.
In recent years production fell below required levels.
Challenges mainly financial continue to frustrate efforts to turnaround the sector the bedrock of the economy.
Issues of inadequate funding and changing rainfall patterns have negatively affected past seasons as well.
The agriculture ministry reported that there has been a significant increase in tobacco and soya bean production.
The area put under tobacco increased by 21 percent on the back of increased growers of the crop attracted by high returns.
Soya bean production has been buoyed by contracts availed by both Government and the private sector.
Out of the 67 507 ha under soya bean, nearly 8 000 ha was planted under the contract scheme.
Cotton production continued to nosedive with a 16 percent decline recorded after 201 678 ha was planted this season down from 239 335.
Farmers have continued to shun production of the white gold owing to poor returns.
Only contracted farmers grew cotton this season.