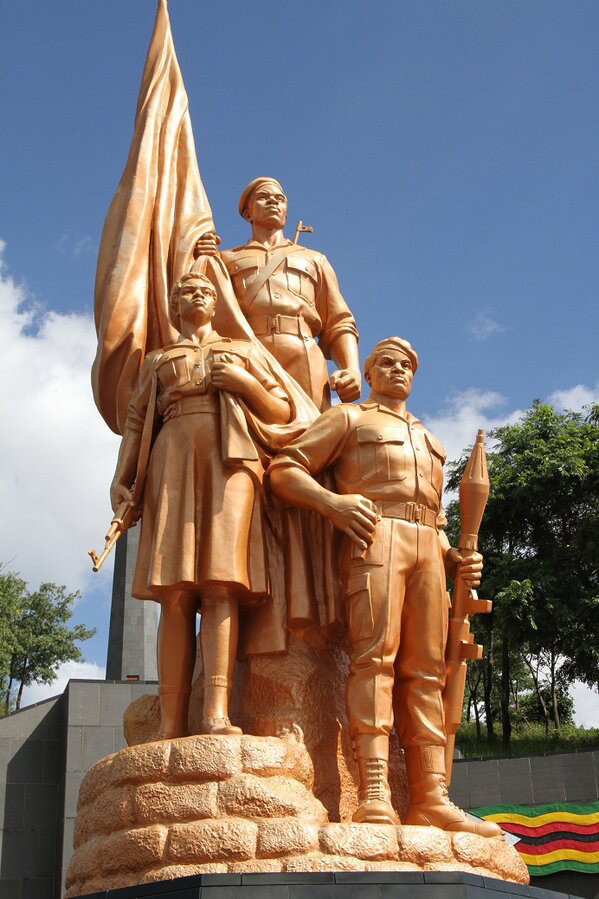 These hills silent as they are
Have seen it all
Comforted the wretched ones
And welcomed the brave
sons and daughters of thy land
Taking up arms for motherland's sake
To free her from the bloody yoke of colonialism
These hills silent as they are
Hold our story in awe.
Yes, these silent hills of Chimoio
Under their mystic timeless shadows
I saw images of yesterday
Though I couldn't shake
Thy General's hand in honour
I felt his godly presence in those moments of silence
Here commanders marching mystically in slow motion
inspecting the guard of honour
The comrades ready to leave for the war front.
These hills silent as they are
Bear the scars of our time as prisoners of freedom
These hills silent as they are
Are a story told in silence
Here the foundation of our independence
the land watered by teardrops and blood of our liberators
Here where Nyadzonia River wails and groans still
As it was yesterday after the treacherous acts of cowardice.
These hills silent as they are
Are like silos of a thousand dreams
murmuring still
Their songs are in the wind
Their songs Nyadzonia wails through them day and night
And their hopes are embbeded in these flowers of thy land.
Simbarashe Clever Kavenga,
Mutare.