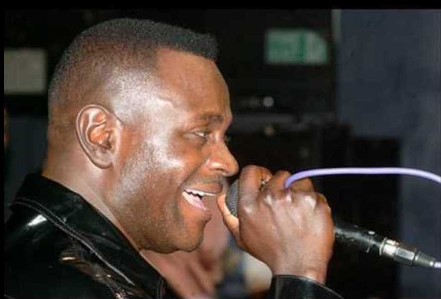 THERE is a malicious line in Wikipedia's profile of the late great Simon Chimbetu which claims the legendary sungura musician's career plummeted because of his 'direct' links to ZANU PF.
That description is puerile, contradictory and vindictive and must be unpacked especially in the context of those who have failed to embrace the liberation struggle ethos and the empowerment agenda.
Chopper, as Chimbetu was affectionately known by his multitudes of fans, was no ordinary musician.
He was a veteran of the struggle who consistently churned out the message that resonated with the ideals of Chimurenga and upliftment of the masses.
The powers-that-be did not decide to declare him a liberation war hero for no reason; they knew his worth, his dedication to the struggle and to challenges of the black people.
He sang about the people's struggle.
He sang about the collective trials and tribulations caused by colonialism.
He sang about neo-colonialism.
He sang about mental colonialism.
He sang about national aspirations and the national question which revolved and still centres on the battle to own and control the revered resource.
Chimbetu was a mercurial composer, an inspirational singer and a master of song.
Creativity and consistency were the hallmark of his resoundingly successful career that gave us songs which still resonate with the masses 11 years after this star singer breathed his last.
The star musician reflected both his and the people's frustrations with whites' resolute refusal to relinquish the anti-majority status quo through such songs like 'Southern Africa'.
"Henrick mwana wemurungu, Henrick wakakanganisa.
Ndokuzofa usina kureva chokwadi kuti hamawe takapambe nyika.
Nyika ino inyika yevatema, vachinge vaida vadzorerei nyika mukasadaro mungapere rudzi. Africa, Southern Africa"
(Henrick son of a whiteman, Henrick you messed up. You died without telling your people the truth that you colonised this country, this country of blacks. When they want their country back please give it to them because if you refuse they will wipe out your race. Africa, Southern Africa)
Striking cords with deep meaning compositions, it was astounding that while one of his all-time hits 'Ndarangarira Gamba' was being played throughout the recently held Heroes' and Defence Forces' Day celebrations, few took time to salute this maestro.
'Ndarangarira Gamba' is one of his songs that turns back the hands of time, especially to those who took part in the gruelling and protracted liberation struggle.
It tells about how difficult things were during the struggle; how many sons and daughters of the soil sacrificed precious life to rescue the country from the hegemonic claws of colonialism.
"Ndarangarira musi watisiya gamba, mwana wenyu amai, amire panguva yakaoma.
Akashevedzera ndokushevedzera, chionaika comrade, ini ndave neropa pachipfuva, zvino topesana muupenyu, shinga comrade.
Akashevedzera ndokushevedzera, katanurai zvikasha zvangu zvose, muende mberi nehondo, rambai makashinga comrade muchiti ZANU! ZANU!"
Chimbetu's deep-rooted pan-Africanism is reflected in the song 'Africa Inaliya' in which he sings about Africa's cry for redemption, development and unity.
It was in 1999 that matters of the state really came to a head for Chopper as reflected in the song 'Ndima'.
In this song he calls for the repudiation of the reconciliation agreement between blacks and whites because the latter had failed to respect the arrangement.
The path to total freedom and independence, Chopper cautions, is still replete with many hurdles that include whites' refusal to recognise empowerment programmes like the historic and heroic Land Reform and Resettlement and the Indigenisation and Economic Empowerment Programmes.
"KuBudiriro kwedu kwatinogara havawanikwe, vanoda kusvora vachibvongodza muto.
Zvamaiti vachachinja hee zvaramba.
Zvamaiti vachashanduka hoo zvaramba" (In the high density suburbs like Budiriro where the majority of blacks live, the whites don't come there, all they do is mock us and spoil the party. We were told that they would change but they haven't. We were told they would change but they will never change).
A man with deep ties to the liberation struggle, Chimbetu trained in Tanzania.
He never hid his affection for the struggle.
"I fought in the liberation war and still think of my comrades who died in my arms," he told Mduduzi Mathuthu during an interview in England.
"They never fought for their own families alone, but they fought so that Zimbabweans can repossess what had been taken away from them by the whites.
"I look at the opposition parties across Africa, just as I look at all new things that come up and I realise that they have no base.
"I am a revolutionary and what I see in most of our opposition parties is a group of people who have no foundation, they can't think on their own."
Slightly over a decade after his demise, Chimbetu remains an epitome of the struggle, a vital cog in the struggle for freedom.
You did not die Chopper, you went to sleep and left us a legacy.
You represented the national question that is still being answered today.
Let those with ears listen.