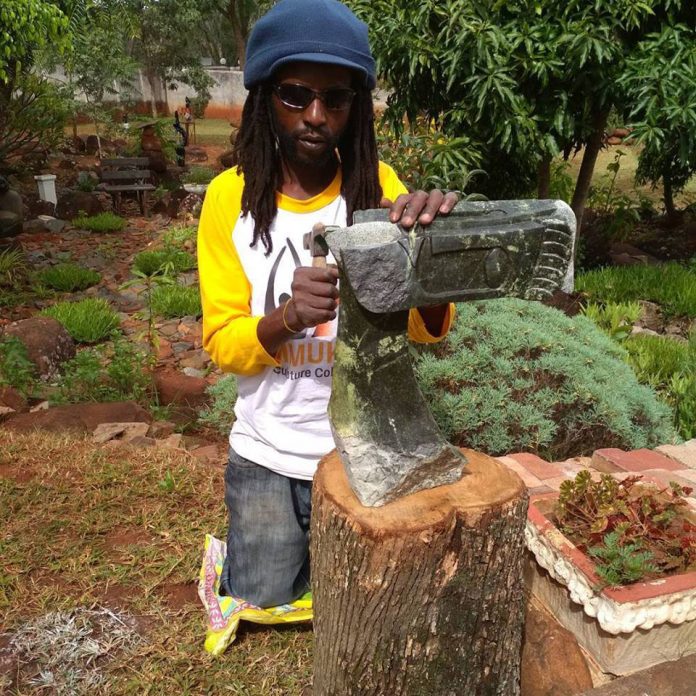 SOME years ago, stone sculpture in the country was a highly lucrative industry that caught the attention of the globe but a depressed economy, coupled with a negative perception of the country, has resulted in challenges, with little support coming from the local market.
Despite being an arts genre that thrives on originality, stone sculpture has become a free-for-all with stiff competition for the few remaining buyers, shutting out some of the most creative minds in the sector.
In high density suburbs, it has become commonplace, leading to many venturing in the industry.
Due to hardships bedevilling the industry, some sculptors end up selling their products at very low prices, resulting in many artistes failing to make ends meet.
Speaking to Patriot Arts, a local sculptor, Stanley Mutanga, one of the exhibitors at the just-ended Harare International Festival of the Arts (HIFA), said it is difficult to operate in an environment where there is little or no support from the local market.
"As Zimbabweans, we are our own enemies as we do not support each other," said Mutanga.
"Even when exhibiting, some do not even show support or appreciation by coming to view our displays."
Locals, said Mutanga, preferred to buy more expensive replicas from abroad than original pieces from local sculptors.
It is as a result of such scenarios that sculptors become victims of foreign tricksters who come and buy sculptures at ridiculously low market prices for resale at inflated prices.
Some are duped by being invited abroad where they sculpt for a few dollars.
What is compounding this situation is that artists put themselves at the mercy of the ever-prowling vultures, contending 'half a loaf is better than none'.
Many are left with no option but to accept the little that is offered to them, while some are of the view that, even though they are offered very little, at least their energy does not go to waste.
"Though the artist has the mandate of pricing his sculptures, some peg very little prices so that they can be able to cater for their families' day-to-day expenses," said Mutanga.
Due to desperation for sales, many sculptors have resorted to dealing with so-called 'dealers'.
"Art dealers are foreign buyers who come and buy local sculptures at lower prices before reselling them at a high price abroad," Mutanga said.
It is against this background that Mutanga, together with an American investor, William Suk, decided to start Simukai, a joint venture that supports local sculptors by picking randomly different artists they can work with in coming up with a collection.
Simukai also supports local artists through workshops that do not only give foreign buyers the opportunity to scout for beautiful pieces from selected sculptures, but providing sculptors with knowledge to assist them in selling their stuff.
Formed in 2016, Simukai is also a combined effort that has seen eight local sculptors from different provinces putting their work together so that they can be able to penetrate international markets.
"Our aim is to promote sculptors so they can sell their stuff with better price tag than some of the prices we get from the locals," said Mutanga.
Since its inception, Simukai has been exhibiting a collection of sculptures from the eight sculptors who include Mutanga, Gift Tembo, Herbert Mhlanga, Nicholas Kadzungura and Luxson Karise, among others.
Meanwhile, Simukai is working towards having a second selection which will see other sculptures from local sculptors being incorporated into the collection.
Simukai does not only promote local artists, but also provides a platform for foreign investors to be able to work together with local sculptors.
Promotion of sculptors is usually done through workshops which are usually graced by both local and foreign buyers.
Mutanga said, as Simukai, they want to preserve the heritage of stone sculpture in Zimbabwe and are looking forward to bringing international sculptors from other countries so that they are able to do exchange programmes.
Mutanga, however, bemoaned the lack of proper workplaces which can accommodate other artists willing to work with Simukai sculptors.
Stone sculpture in the country can be traced to the construction of Great Zimbabwe, which highlighted not only the intelligence of the African, but development of the social and economic organisation of Africans.