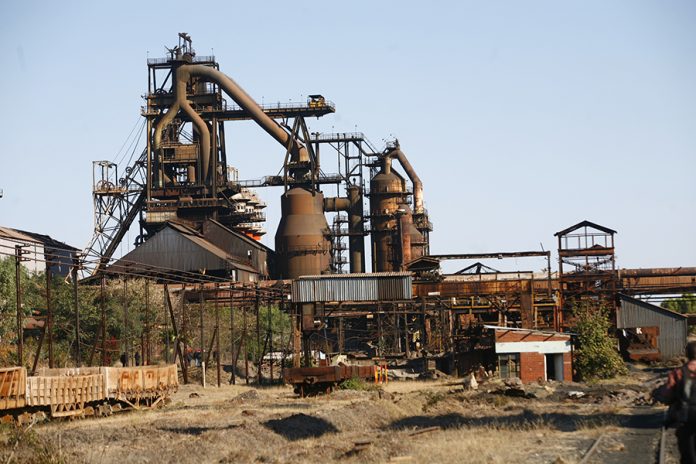 AT the invitation of Chinese President Xi Jinping, Zimbabwe President Emmerson Mnangagwa paid a state visit to China from April 1 to 6.
The President had talks with President Xi at the Great Hall of the People in Beijing and the two heads of state upgraded their countries' bilateral relationship to a 'comprehensive strategic partnership'.
This is no mean feat.
This is a departure from the 'all-weather friend' status which was of little benefit to Zimbabwe.
Naturally, considering China's status in the global economy, people expected more from the Asian giant.
Since the mid-1950s, Zimbabwe and China have maintained equal and friendly relations in political, economic and cultural exchanges. 
And now Zimbabwe has leapt from the 10th position status to the third position status.
The positioning and change in relationship is timely and appropriate.
And in Africa, only three countries are on China's Comprehensive Strategic Partnership status, namely South Africa (2010), Algeria (2014) and Egypt (2016).
In the world, only 22 countries enjoy the Chinese Comprehensive Strategic Partnership relationship.
The other countries include Russia, France, UK, Spain and Greece, among others.
The three different types of relations that exist between nations are: partnerships, alliances and non-alliances as well as non-partnership.
China has not made alliances with any country.
Relationships that China has with other states are mostly partnerships.
The gradations in the hierarchy of China's diplomatic relationships is as follows:
l All-round strategic partnership
l Comprehensive strategic co-operative partnership
l Comprehensive strategic partnership
l Strategic co-operative partnership
l Strategic partnership 
l All-round friendly co-operative partnership relationship
l Comprehensive friendly co-operative relationships
l Comprehensive co-operative partnership relationships
l Friendly co-operative partnership relations
l Friendly partnership relations
l Non-partnership relations
And Zimbabwe has just moved from being an all-weather friend to a comprehensive strategic partnership.
Many would ask what this comprehensive strategic partnership entails.
By 'comprehensive', it means that the co-operation should be all-dimensional, wide-ranging and multi-layered.
It covers economic, scientific, technological, political and cultural fields; contains both bi-lateral and multi-lateral levels and is conducted by both governments and non-governmental groups.
By 'strategic', it means that the co-operation should be long-term and stable, bearing on the larger picture of relations.
It transcends the differences in ideology and social system and is not subjected to the impacts of individual events that occur from time to time.
By 'partnership', it means that the co-operation should be equal-footed, mutually beneficial and win-win.
The two sides should base themselves on mutual respect and mutual trust, endeavour to expand converging interests and seek common ground on the major issues while shelving differences on the minor ones.
Below the comprehensive strategic partnership follows the strategic partnership relations.
These are states on the 'greater periphery' of China.
They include countries that directly border on China such as India, South Korea and Afghanistan as well as Turkey and Sri Lanka which lie within China's 'greater periphery' and now fall within the scope of the 'Belt and Road Initiative' project.
Over 10 states have strategic partnership relationships with China including Canada, Nigeria, Angola and Turkmenistan, among other countries in Europe, the Americas, Africa and Asia.
Other relations
The absence of the word 'strategic' suggests that those states do not have any special importance to China for political or security reasons or as a supplier of strategic resources.
However, this means that the stress in the partnership relationship is not political but economic.
In addition to the above, there are also an all-round friendly co-operative partnership relationship (Belgium), comprehensive friendly co-operative relationships (Romania, Bulgaria, Maldives), comprehensive co-operative partnership relationships (Ethiopia, Croatia, Nepal, Tanzania, Congo (Brazzaville), the Netherlands and East Timor), friendly co-operative partnership relations (Hungary, Maldives [sic], Senegal, etc.) and friendly partnership relations (Jamaica).
And Zimbabwe was previously on the friendly partnership relations which was mainly based on mutual trust and good faith.
This type of relation has more to do with political, economic and cultural exchange
programmes than state-to-state economic investment deals.
Although there has been much talk about increasing economic co-operation between Zimbabwe and China since 2000, the relations did not yield much because not plentiful was committed by China state-owned enterprises.
It was mainly private public partnership (PPPs) which saw Chinese companies and business people through the Chinese General Chamber of Commerce (an organisation of local Chinese firms and businessmen) come to invest in Zimbabwe.
In the end, some Chinese businesses of questionable characters found their way to Zimbabwe.
These are some of the personas topping the Reserve Bank of Zimbabwe externalisation list.
But now, relations have moved to a special level where investments are mainly between governments.
This will see more Chinese state-owned companies investing in Zimbabwe like what has been happening in Nigeria, South Africa, Egypt and Algeria.
The four brothers
The continent's four largest economies Nigeria (US$406bn), Egypt (US$332bn), South Africa (US$294bn) and Algeria (US$160bn) are all on comprehensive strategic partnership with China except for Nigeria which is still on the strategic partnership.
About 80 percent of Chinese investment in Africa is channelled towards Nigeria, South Africa, Egypt and Algeria.
Of China's 705 deals signed in Africa totalling US$66,4bn, at least 566 deals are in these four countries.
Nigeria has signed 240 deals with China while South Africa, Egypt and Angola has signed 152; 99 and 80 deals respectively.
Ethiopia, Tanzania and Congo, which enjoy comprehensive co-operative partnership relationships, have sealed 114; 85 and 80 deals respectively.
Egypt was the number one destination for FDI into Africa in 2015, as between US$6bn and US$10bn was invested in the Zohr gas field. 
And significant strides have been made in these countries following the elevation to the comprehensive strategic partnership status.
In Algeria, since the elevation to the comprehensive strategic partnership in 2014, Chinese state-owned companies quickly moved to secure major contracts, initially in the low-cost housing sector.
They were subsequently awarded contracts for many other, larger infrastructure projects; the building of the new airport in Algiers, the Olympic Stadium of Oran, the Foreign Office, the Constitutional Court, the country's largest prison and five large hotels, as well as its first national shopping mall; the expansion of the railway network and the East-West Highway; and the construction of a 750-km water pipeline from Salah to Tamanrasset.
China exported more cars in 2012 and 2013 to Algeria than to any other country.
South Africa has also experienced the same.
By the end of 2015, China's investment in SA approximated US$13bn, with more than 300 Chinese enterprises in the country.
According to statistics from Chinese customs, bilateral trade in 2015 reflected China's exports to SA at US$15,9bn, with imports from SA at US$30,2bn.
SA — the only G20 member state from Africa — is considered the most developed economy on the continent.
In April 2015, the People's Bank of China and the South African Reserve Bank signed a R54bn bilateral currency swap agreement for a three-year period with an option to renew, for the purpose of facilitating bilateral trade and investment and maintaining regional financial stability.
Egypt has also recorded massive infrastructure investments since its elevation in 2016.
Heralding a new era of closer political and economic ties, China and Egypt signed 21 deals totalling US$18bn.
The deals span several development and infrastructure investments, including the first phase of a new Egyptian administrative buildings (government and Parliament buildings), a US$1 billion financing agreement for Egypt's central bank and a US$700 million loan to state-owned National Bank of Egypt.
China dedicated US$15 billion in special loans to boost industrial production in the region, US$10 billion in trade credit for joint energy projects and another US$10 billion in soft loans
Of the US$124billion pledged by the Chinese government for the Belt and Road Inititaive (BIR), around US$40 billion will be pumped into big development projects in Egypt.
The investment will be made through the Silk Road Fund, considered the largest investment fund in China.
There are 1 300 Chinese companies working in Egypt.
This is how powerful and influential the status is.
Every country in that status is an economic power to reckon with.
And Zimbabwe has joined in as the fourth brother.
New journey for Zimbabwe
The elevation of China-Zimbabwe partnership now holds political and economic ties at both regional and international level.
Political mutual trust has also reached a new level.
The countries are to respect each other's choice of development path and not impose one's will over the other.
Industrialisation, diversification of trade, infrastructure development, and regional economic integration are all the right ingredients for Zimbabwe's sound economic future. 
To build China-Zimbabwe comprehensive strategic partnership, guided by the principle of government guidance, state-owned enterprises being the major actors and win-win co-operation, China will address Zimbabwe's challenges, namely, inadequate infrastructure and funding shortage.
Zimbabwe occupies an advanced position among all global economic and social indicators.
It holds significant status in the world of diamonds, platinum, lithium as well as energy through gas and human skill.
The majority of African exports to China remains in natural resources.
According to the statistics by Chinese customs, crude oil, iron ore, diamonds and agricultural products together accounted for 56,5 percent of Chinese imports from Africa during the first three quarters of 2015. 
Its strategic location is another advantage.
Zimbabwe is the artery and hub of SADC's road transport network linking the southern African region with the rest of Africa.
Hence the importance of rehabilitating the Beitbridge-Harare-Chirundu Highway.
The leaders of both countries have understood the many factors that brought the two countries together and have recognised the advantages that can be achieved with political and economic rapprochement.
The two countries also signed numerous agreements to advance economic co-operation, skills development, education and other facets of the economy.
Among major deals Zimbabwe finalised with China is the expansion of Hwange Thermal Power Station by 600 megawatts by China's Sinohydro.
Funds for the US$1bn project, which has been in the pipeline for some years now, are expected to be released immediately.
Another major milestone that came out of the Beijing visit was the incorporation of Zimbabwe into the Belt and Road Initiative (BRI) where Zimbabwe stands to reap huge benefits by being part of the select group of countries that China is dealing with under the initiative.
By various estimates, the BRI that would connect China, Europe and Africa, is one of the largest infrastructure and investment mega-projects in history, covering more than 68 countries, equivalent to 65 percent of the world's population and 40 percent of the global GDP as of 2017.
In addition, Zimbabwe will also tap from the Asian Infrastructure Investment Bank (AIIB), a development bank dedicated to lending for projects regarding infrastructure.
As of 2015, China announced that over one trillion yuan (US$160 billion) of infrastructure projects were in planning or construction.
The primary goals of AIIB are to address the expanding infrastructure needs across Asia, enhance regional integration, promote economic development and improve the public access to social services.
The country will also benefit from the 'Brightness Action' health programme.
Brightness Action programme is a Chinese-Africa programme for cataract patients as well as maternal and child care.
China is helping Africa strengthen its public health prevention and control system as well as its capacity building by participating in the building of the African Centre for Disease Control.
It also involves co-operation between 20 Chinese hospitals and 20 African hospitals as well as upgrading hospital departments.
Building a comprehensive strategic partnership is not a one-off deal.
The upgrading of Sino-Zim relationship into a comprehensive strategic co-operative partnership is the demonstration of the importance of Beijing-Harare relations, and the natural result of the expansion of their comprehensive co-operation, which marks a leap in the positioning of the two countries' relations.
It points the way forward for future China-Zimbabwe relations and has opened up broader prospects for mutually beneficial co-operation in a wider scope, broader dimension and higher level.
It appears that a new era of closer political and economic ties has indeed begun unfolding between the two countries.