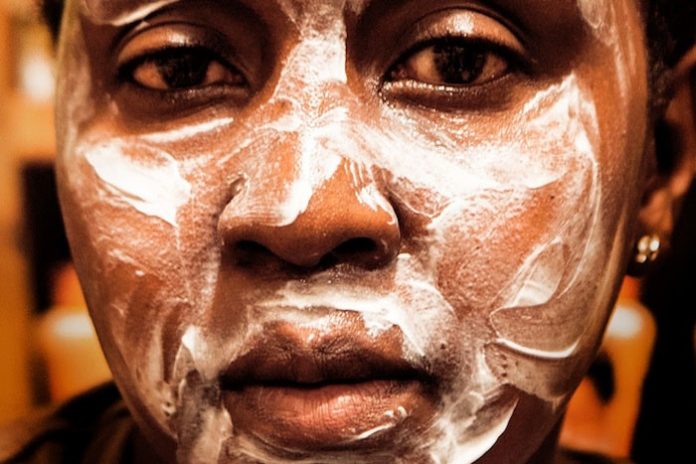 TWO incidents in the past weeks have again brought to the fore the issue of skin lightening in the black community.
However, in the middle of the ruckus caused by the two incidents, my greatest fear is that as black folk, we might be at the centre of pushing sisters to model themselves to become white.
Earlier this month, a cosmetic company, Dove, has come under fire for an advert which shows a black woman taking off her T-shirt to reveal a white woman underneath.
The white woman takes off her T-shirt and reveals an exotic woman of indo-Asian descent.
The company posted a series of pictures on its US facebook page as part of its advertising campaign for the product.
The advert sparked widespread debate on social media, with some accusing the brand of racism.
In the aftermath, Dove pulled down the advert and apologised.
However, the black model defended her decision to be part of the campaign.
Lola Ogunyemi was born in the UK to Nigerian parents, before moving to the US at age 10.
She said she is proud of the campaign, especially because Dove used a model with a dark skin in it.
"Having the opportunity to represent my dark-skinned sisters in a global beauty brand felt like the perfect way for me to remind the world that we are here, we are beautiful — and more importantly, we are valued."
I have no idea which world she is living in.
Dove is not new to controversy as it was criticised in 2011 over an advert which showed three women side-by-side in front of a before-and-after image of cracked and smooth skin, with a black woman on the 'before' side and a white woman on the 'after' side.
Another bone of contention was a label on a Dove product that said it was for 'normal-to-dark skin'.
After the Dove saga, Nivea, also came under the spotlight as it launched, in Africa, a skin-lightening product which specifically targets black women.
The new product, Natural Fairness Body Lotion, promises a 'visibly fairer' complexion to whoever uses it on the skin.
The lotion is being advertised in the Nigeria, Ghana, Cameroon, and Senegal via commercials and billboards, with the former Miss Nigeria, Omowunmi Akinnifesi, serving as the face of the campaign.
The lotion is also being advertised in Pakistan.
In the 33-second video, Akinnifesi says: "I need a product that I can really trust to restore my skin's natural fairness," as her skin literally transforms into a lighter shade as she applies the cream to her body. "Now, I have visibly fairer skin, making me feel younger."
In response to the backlash and protest over the ad, Nivea issued the following statement:
"We develop our products in view of helping consumers to maintain their skin's health and beauty. This development is of course geared towards consumer's wishes and needs which are not the same globally. Whereas, Europeans often wish to have a tanned skin, beauty in Asia and Africa is often connected to a lighter complexion.
As a manufacturer of cosmetic products, we try to develop products which respond to these cultural preferences, however, of course always in line with current health and safety requirements.
This is the reason why for example many of our products used outside in the sun (e.g. face care) contain sun protection filters. Our products may help consumers to reach their beauty ideal which is formed by their cultural background."
Much like Dove, Nivea, which is not new to controversy, in April this year, released an ad on facebook that announced: 'White Is Purity'.
Targeted at customers in the Middle East, the deodorant ad featured the towel-draped back of a woman with long, brown hair. Above the ad, the brand wrote: "Keep it clean, keep bright. Don't let anything ruin it, #Invisible."
In 2011, Nivea placed an ad in Esquire that featured a black man ripping off an Afro-adorned mask alongside the words: 'Re-Civilize Yourself'.
An ad for Nivea deodorant in India promised 'visibly fairer and smoother underarms' that will give you 'the confidence to be yourself'. 
Nivea's Middle East youtube page promotes a number of the company's 'Natural Fairness' products to keep your skin lighter.
Nivea Philippines suggests 'Extra White Body Cream' in order to 'get whiter where you want!'
The racial coding of these ads is not as blatant as 'White Is Purity', but it is representative of the way skin care companies subtly calibrate their language when trying to market whitening products.
Most African Americans are familiar with lotions, toners or scrubs that 'brighten' skin, products that are supposed to reveal a version of your skin that is more glowing and 'radiant'. But those products, or products like them, are sold in different regions by the same companies with just slightly different terminology. Brightening becomes whitening and the pursuit of radiance becomes the pursuit of fair skin.
Skin lightening products are not a new trend. Communities of colour have a history with skin bleaching or home remedies intended to lighten the skin. 
Fair & Lovely, a lightening cream primarily sold in India, has become a cultural touch-point for many brown women.
Black women are often marketed to directly by cosmetics companies that make lightening or bleaching products.
Additionally, communities of colour often have their own 'cures' for darker skin whose ingredients vary from the natural (turmeric or honey) to the possibly carcinogenic (mercury). 
In fact, the Black Entertainment Television (BET) has a running thread on celebrities of colour who are believed to be bleaching their skin.
The list includes the likes of Beyoncé, Rihanna and Sammy Sosa.
According to Professor Christopher Charles, a senior lecturer in Political Psychology at University of the West Indies who has conducted extensive research on the subject, the desire for a lighter complexion is not a new phenomenon.
It is deeply rooted in a history of slavery and colonialism.
He says: "It's about following standards that are dictated by Eurocentrism.
"It's a response to hundreds of years of colonial indoctrination that has been passed down through socialisation since independence."
In his research, Professor Charles found out that the top three reasons given for bleaching the skin were wanting a lighter or brighter complexion, getting rid of facial imperfections and looking beautiful.