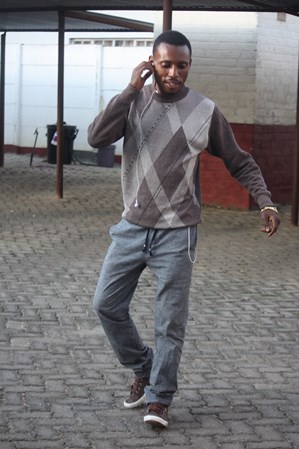 MUSICIAN cum-dancer Francis 'Franco Slomo' Dhaka says he eagerly awaits the day his former boss and sungura maestro Alick Macheso will invite him for a joint show.
In an exclusive interview with Patriot Arts this week, the Extra Kwazvose front-man said now that he has become his own boss, he awaits his dream of teaming up with ex-paymasters Macheso and Sulumani Chimbetu.
Slomo, who has seemingly become a 'back bencher' in the music industry, said he is happy with the way things are at his Extra Kwazvose band.
He is confident that soon his brand will be a household name in the sungura arena.
It is a matter of time, he reckons, before he becomes a major player in the big leagues.
The nimble footed dancer insists he has no regrets about leaving Macheso and Sulu.
He said they (Macheso and Sulu) promised to work with him.
"I still remember at a farewell show organised for me, Sulu telling revellers that achapota achifamba neni, but I wonder kuti kufamba uku kwakanga kuri kutaura panevanhu here," said Slomo.
Baba Sharo (Macheso), on the other hand, did not directly communicate with Slomo, but according to Slomo, the veteran sungura musician made the promise during a radio interview.
The sungura supremo, according to Slomo, said he would assist by giving the artiste an opportunity to curtain-raise for him.
"I look forward to my former bosses fulfilling their promises, especially now that I am trying to build a name for myself," said Slomo.
The Extra Kwazvose leader rose to prominence as Macheso's Orchestra Mberikwazvo lead dancer.
As the lead dancer, Slomo, together with Macheso, mesmerised crowds with the famous 'Borrowdale dance' which they choreographed to perfection. Before being roped in by Macheso, Slomo was a road show dancer who made a living by dancing at weddings and parties.
He later left Macheso to join Sulumani's Dendera Kings. An impressed Sulu would go on to give the sleek dancer a Mercedes Benz as a token of appreciation. But the vehicle was repossessed when he decided to leave the outfit to form his own.
"I decided to start my own thing, as in forming my own band, Extra Kwazvose and Sulu took back his Mercedes Benz," he said.
"I was given the Mercedes Benz as a token of appreciation, but I do not know why it was repossessed, especially at a time I started to do my own thing."
The original Extra Kwazvose comprised Jonasi Kasamba, drummer Obert Gomba and guitarist Noel Nyazanda who had also left Macheso. Slomo said when he decided to form his own band, he had no intention of raiding Macheso's pantry.
"When I started Extra Kwazvose I wished to have band members who were as talented as my colleagues at Orchestra Mberikwazvo," he said.
"I approached them seeking their guidance and reference and fortunately, they decided to join me."
Extra Kwazvose became the new face of sungura and together, they released three albums, namely, Ndizvo Zviripo, Zvepasi Rino and Zvipo Zvedu before the 'rebels', just like the prodigal son, went back home to Macheso, cap-in-hand.
Slomo has, however, soldiered on and is working on a new album expected to be released in August.
Franco Slomo was born in 1981 in Victoria Falls and is married to Lona Guvheya.
Efforts to get a comment from both Sulu and Macheso were fruitless.