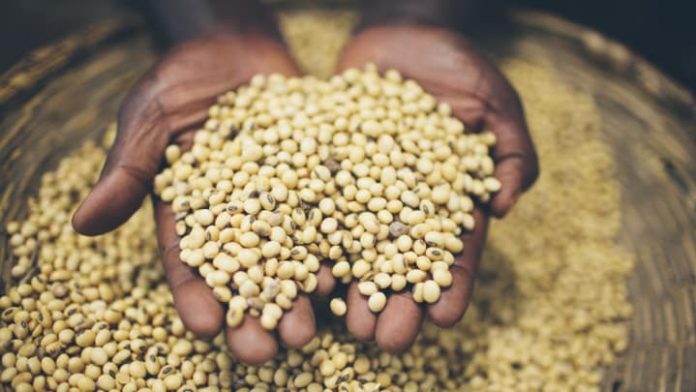 SMALL grains production by local farmers continues to improve as efforts continue to be made by stakeholders to improve food security.
Over the past years, a decline in the production of small grains was recorded due to difficulties farmers experienced in securing commercial buyers, low producer prices and losses caused by quelea birds.
This led stakeholders in the agriculture sector to formulate strategies to promote small grains production, primarily to enhance food security in dry areas as well as generating income for farmers.
Last year, production levels rose to nearly 400 000 tonnes from 176 000 tonnes produced in 2016.
Addressing smallholder farmers in Chegutu recently, agronomist Ivan Craig said small grains production is improving.
"Small grain producers are doing particularly well, with some now adopting the use of irrigation schemes to boost production," he said.
"There is a low uptake of small grain seeds on the market as most farmers have their own seed which they would have set aside from harvests, so we cannot judge production levels using the uptake of seeds on the market."
"In as much as it is commendable for farmers to use seeds that would have been retained from harvests, we encourage growers to use commercial seeds.
"The use of recycled seeds will have a negative impact on yields but if the farmers manage to access fertilisers such as gypsum, they might get a better yield."
Craig said there is need for the promotion of consumption of small grains to ensure increased productivity.
"There is need to promote the end use of small grains so that producers have a market," he said.
"Most people consume small grains when health problems arise but there is need to encourage and educate people to include small grains in their diet, even when they do not have any ailments."
Craig said some farmers were, however, still struggling to get a market due to poor yield quality.
"The problem we have at the moment is that some farmers have been producing grains of varied quality which, at times, prove difficult to sell," he said.
"At the moment, we have a market for everything and by far the biggest seller is groundnuts followed by soya bean, millet and sunflower.
"Countries such as Ghana require cowpeas which, if our farmers produced extensively, they would be able to export."
Growers, said Craig, must adopt proper processing methods to attract a market.
"When growers choose to value add, that is pound their sorghum or rapoko into meal, they should ensure they do it properly as in some instances the meal is mixed with sand which makes the end product not attractive," he said.
"If growers choose to make peanut butter from groundnuts, it should be of the right texture and colour so as to attract buyers."
Significant improvements are still needed in the production of small grains, with priority being placed on the establishment of a post-harvest market system to increase the contribution of small grains to ending recurrent food deficits.
A decline in hectarage for small grains will affect the sector's ability to export.
Last year, the Small Grains Producers Association indicated the sector was keen on exporting produce to Asia as there was growing demand for small grains there.
Over the years, production of small grains has declined owing to challenges that include low prices and lack of markets, resulting in farmers producing cash crops such as tobacco and cotton.
Small grains include rapoko, millet, sorghum, beans, groundnuts, cowpeas and round-nuts.
Sorghum, pearl and finger millet are ranked the second staple cereal after maize.
Government recently urged the country to preserve small grains and other indigenous crop varieties to enhance food security.
The production of small grains was said to ensure food security at the household level and should be dovetailed with the production of clean water and building of granaries so that people do not rely on the national grain reserves.
The Small Grains Producers Association also embarked on a massive campaign to consolidate the growing of the crops in all suitable regions to improve production levels.
The small grains sector has attributed the decline in production to lack of financial support.
Media reports have indicated that stakeholders in the sub-sector are agreed millet and sorghum should be promoted as the ideal food crops for those in the arid regions.
Arid regions favourable for small grains are Matabeleland and Masvingo provinces.
Over the years, these areas have produced low yields of maize and Government has always bailed them out through the Grain Marketing Board (GMB) strategic grain reserve.
Agriculture experts have said small grains should be grown as cash crops and after marketing the crops, farmers could then use the money to buy maize and other crops they prefer.