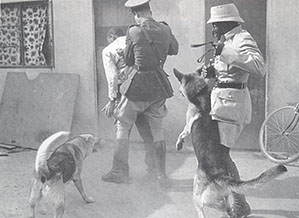 THE best way to describe the embattled MDC-T leader Morgan Tsvangirai's recent nostalgic reminiscence of life under the brutal Rhodesian regime that enabled him to get drunk on a dollar is that this man who hoped to lead Zimbabwe one day is completely out of touch with reality.
Here was the erratic Tsvangirai suggesting he missed a Rhodesia that he would do anything to disempower the black majority.
Addressing his party youths in Chitungwiza last week, Tsvangirai claimed that life was better for blacks under Rhodesian rule than it is now.
In clear contempt of the comrades who sacrificed their lives to free Zimbabwe from the brutality of Rhodesia, Tsvangirai pointed to the fact that so cheap was beer that he found life as sweet as it could come.
Doro here veduwee!
No wonder he could not complete the journey to join the struggle, the lure of Rhodesia was too strong.
"When I started work I was given $450 which was equivalent to the same amount in pounds," said Tsvangirai.
"A dollar could buy five beers.
"Takamwa doro tikange ticharutsa nemari iyi, handichamwi zvangu, but we recall those days with nostalgia."
Does Tsvangirai belong to Zimbabwe or Rhodesia?
Is his approach for the majority?
How does one in his rightful senses miss a regime that exploited people he now wants to lead?
How can a man seriously remember the price of beer and forget the oppression?
Perhaps Tsvangirai needs to be reminded that longing for beer over ownership and control of means of production just about sums up the tragedy of the goals he is pursuing.
It is equally important to note while Tsvangirai was busy enjoying Rhodesian beer in the comfort of a Bindura mine compound, his age mates were in the bush, fighting for the freedom he now wants to negate.
Your Rhodesia was brutal in many ways.
For all these disappointing remarks, a bit of education on Rhodesia might be of help to Tsvangirai who must consider the following.
Rhodies are not apologetic for the horrors they inflicted on innocent Africans whose only crime was being citizens of a beautiful country that had been stolen from them.
Their white media was actually at the forefront of perpetuating acts of savagery against blacks. The Rhodesian Herald of January 7 1893 wrote:
"One need not have the slightest hesitation in affirming that throwing open law courts the Mashona is a great folly as it would be to give his race honoured seats at our tables or office of authority."
Its edition (Rhodesian Herald) of April 19 1895 was even more forthright and rejected the notion of 'white justices for the black' while pushing for 'native justice for the native'.
The following is what the newspaper said:
"For the Rhodesian it was absurd to take the untutored savage, accustomed as he is from time immemorial to superstitions and primitive ideas of law and justice, and suddenly try to govern him by the same code of laws that govern a people with many centuries of experience and enlightenment."
What followed was unprecedented plunder of land and exploitation of our people by Tsvangirai's Rhodesians who supplied him cheap beer.
By December 1898, an estimated 38 percent of the total population of Matabeleland had been forced into reserves of the country's total acreage of almost 100 million acres, 15 million acres had been stolen without compensation by 1898.
By 1904, white farms formed only five percent of the territory's cultivated land producing 10 percent of agricultural output although they had seized vast tracts of land, most of which they left lying idle.
Missionary organisations were also among the main beneficiaries of BSAC's 'hand of God' as they received 400 000 acres.
In 1908, ranching land could be purchased from BSAC for only eight and halfpence per acre, while arable land was going for three shillings and nine pence.
From 1905 to 1911, the number of settler farmers increased from 948 to 2 067 and by 1914, white settlers who made up three percent of the population controlled 75 percent of the economically productive land, while blacks were forcefully confined to 23 percent of land designed for Native Reserves.
By 1925, five percent of total land in Wankie District and 45 percent of the area was alienated by various white interests and 50 percent of the area or just over five million acres was alienated.
In 1928, a total of 4 million acres of the unaliented land became the Wankie Game Reserve, the remainder was declared a forest reserve.
Disappointingly but expectedly, the racist settler regime provided only very limited funds for economic development in the Tribal Trust Lands and the land was generally poor and eroded, and food production stagnant and ever declining, leaving Africans even poorer.
What is more, areas in the Tribal Trust Lands could be expropriated from Africans without compensation but more exploitation in the event of a mining claim being established.
White mining speculators, who were the only free people to prospect for minerals in the Tribal Trust lands, were able to make compulsory purchase of any land required for mining development at the expense of blacks.
To make matters worse, the Deeds Act was amended in December 1972 to allow restrictive conditions to be included in title deeds for the property that the whites were plundering.
These deeds would be used to sideline Africans from owning houses in urban areas.
This was because all the main towns in colonial Zimbabwe where nearly all the country's industrial and commercial activity took place were in white areas.
What President Mugabe is doing now will make those who took one too many of Rhodesian liquor sober up and hopefully they can grab the many empowerment opportunities being availed to them.
But Tsvangirai needs to sober up as a matter of urgency.
Let those with ears listen.