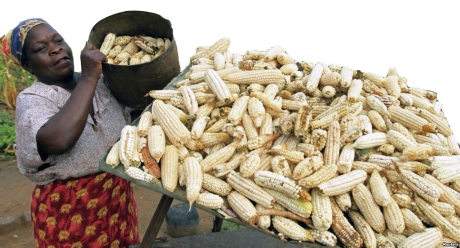 FARMERS have begun harvesting their maize and some are already done.
And critical after harvesting is storage as farmers can lose their crop due to poor storage.
Storage requirements have changed from the days when the farmer only had to worry about storing his or her own food requirements and some seed for the following season.
The Land Reform Programme has resulted in many people owning large pieces of land which has increased output.
The new types of maize cannot be stored in ways that traditional maize was stored.
Maize that is being produced now is mainly hybrid maize which because of its shorter and looser husks should be ideally stored shelled in a closed store with the use of pesticides.
In fact, the spread of the Larger Grain Borer (LGB) makes the use of good storage essential.
As farmers harvest their maize it is critical for them to know;
Whether or not to construct a new storage facility.
Which type of facility to construct?
How to prepare maize for storage.
How to use pesticides.
Maize reaches physiological maturity between 130 and 160 days after planting, depending on the variety.
At this stage, the crop has a moisture content of about 30 percent and can be harvested provided that drying facilities are available.
However, small-scale farmers often harvest their maize long after it has reached physiological maturity, largely because they lack suitable drying facilities. Harvesting may be delayed by up to two months in order to allow the maize to dry.
Farmers should note that delayed harvesting leads to many problems.
In general it can be said that the longer maize stays unprotected in the field after it has reached full maturity, the higher the losses.
This is so because it is exposed to attacks by termites, rodents and domestic animals and also it can be infected by insects.
Maize respires when it is mature and its moisture content is 30 and 35 percent at this stage.
It is therefore imperative for farmers to dry their maize with a starting moisture content of about 30 percent.
Farmers should also protect the maize against termites, rodents and other animals.
Farmers should use locally available materials where possible.
l Drying at home should be done on a plastic sheet on the ground or in drying tunnel.
l A good storage should protect the maize from ground and rain water, insects and other pests, and excessive heat.
An example of a suitable drying structure is a rectangular crib.
Such a crib allows maize harvested at 30 percent moisture content to be dried up at the cob to recommended rates in about six weeks.
At this time it will be ready for shelling, treatment with insecticide and safe storage.
The advantage of this crib is it can also be used to store bagged and treated maize in quite good condition.
The other traditional storage is the mud or cement plastered crib which can be used in storing maize, it is cheaper and can be done by anyone.
The other traditional method is storing maize on the cob.
However, this method has two disadvantages which make it unsuitable when trying to overcome the Larger Grain Borer.
This traditional method is not suitable for hybrid varieties.
These are susceptible to infestation due to shorter and looser husks which do not offer the same protection as the husks of traditional varieties and allow access to the grain immediately after the cob has reached physical maturity.