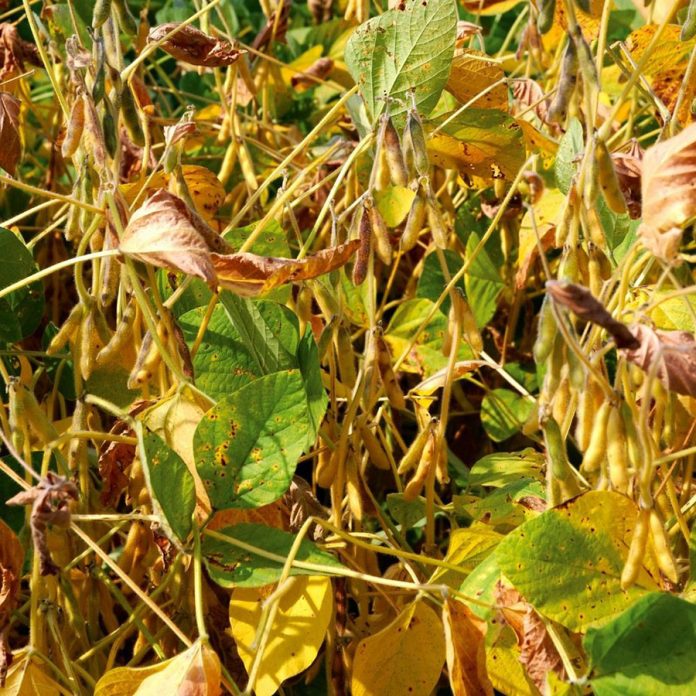 THE Land Reform Programme initiated in 2000 afforded local farmers opportunities to acquire knowledge and become experts in producing crops they had never tried before.
Crops such as tobacco, cotton, wheat and soya bean, among others, were a fortress of white commercial farmers.
One crop local farmers are now growing is soya bean.
Soya bean was introduced in the country as a strategic national crop in 1976 to replace fish born meal as the protein source in livestock feeds.
The then Rhodesian Government supported soya bean by pegging the buying price at double that of maize.
Since then, the legume was mainly produced by white commercial farmers.
Over the past years, there has been a growing interest by both smallholder and large commercial farmers.
The National Soya bean Promotion Taskforce is in place to ensure farmers have vital information to enhance their knowledge and improve quality.
Lack of financial support and high production costs on the back of poor market prices are however, some of the factors that have been pushing farmers from the lucrative crop.
As if that is not enough, the shifting rainfall patterns have also negatively affected crop production.
Most parts of the country received first rains late November before a dry spell ensued in December.
Rains were later received in February.
Last season, soya bean yields were seriously affected by hostile weather, late planting and in some cases, failure to plant.
Some of the late planted crop failed to reach maturity, while some farmers got yields as low as one to one-and-a-half tonnes per hectare
Financial institutions have failed to avail adequate resources to the agriculture sector thereby minimising production, with some of the contract scheme terms said to be unfavourable.
At peak production in 2000, the country produced 170 000 tonnes of the legume and the levels of production have continued to drop.
Farmers have in the past seasons blamed contracting firms for ripping them off with the same contractors blaming farmers for side-marketing.
Soya bean production has been on the decline over the years due to lack of markets as local companies had reduced production because consumers preferred cheap imports.
This year, the country is expecting around 200 000 tonnes of soya bean.
Last week Government assured farmers it was finalising a viable producer price.
The prevailing soya bean producer price is US$610 per tonne.
"Government would like to inform the farming community that it is currently finalising a soya bean producer price for farmers, which will be much higher than the current Grain Marketing Board (GMB) buying price," said Lands, Agriculture and Rural Resettlement Deputy Minister Davis Marapira.
"Farmers are therefore requested to be patient and wait for this exercise to be finalised.
"Government wants the price benefit to go directly to the farmers.
"It is possible that people buying the soya bean will later on sell to GMB for a higher price."
Government will during the 2018/2019 cropping season include oil seed crops such as soya bean under Command Agriculture.
Last year, a number of soya bean contract schemes were availed, but later abandoned during the cropping season due to the inadequate seed supplies.
The decrease in soya bean production resulted in seed producers producing less.
Local farmers rely on traditional seeds hence seed could not be imported from neighbouring countries that rely on genetically modified seed.
Soya bean is used in many ways such as meat substitute, fertilisers, animal feeds and is a source of special oils while contributing 30 percent of the country's cooking oil production.
Zimbabwe Commercial Farmers Union president, Wonder Chabikwa said there was growing interest for soya bean production due to high returns.
"There is an increasing number of farmers who want to venture into soya bean production after the realisation that it is a lucrative cash crop," he said.
"Most farmers want to take advantage of the serious shortages of the legume on the local and international market.
"Since most have no proper training on the production of the crop, we realised it was important to train them and enhance their knowledge base so that they can produce quality crop."
The increase in production is also being buoyed by the increasing demand of the crop and its by-products.
Numerous farmers have also switched from cotton to soya bean as a result of poor returns from the 'white gold'.