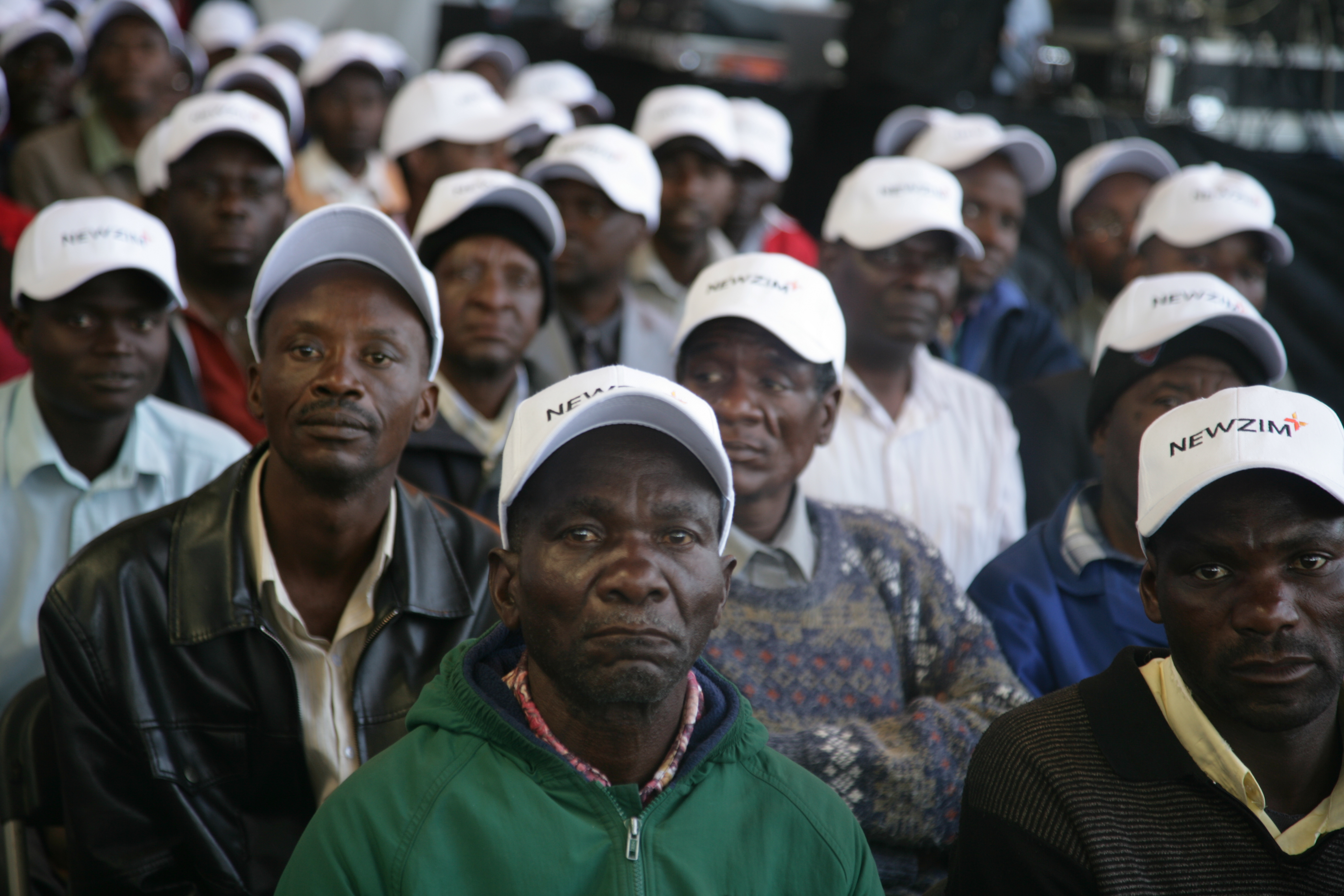 THEY report for duty every day, they sign log sheets every morning; they do not have tea at break time or lunch.
Theirs has become a ritual of just showing up at work and after three months they get paid US$50.
Such is the plight of the more than 2 200 former ZISCO Steel workers who trudge to work every morning hoping that tomorrow, things might change.
The majority of the workers have families and one wonders how they survive on $15 a month.
New Zim Steel workers now hunt for coke residue at the company's disused dumpsite to sell to earn a living.
Coke residue is the solid remains from the distillation of coal.
The residue is used as fuel for cooking.
Once upon a time, the collapsed steel-making giant was the nerve centre of life in both Redcliff and Kwekwe and the collapse has brought darkness to the lives of the entire population of both towns.
The employees are required to report for duty despite the fact that nothing is presently happening.
They spend the time milling around the company.
If workers fail to show up for 'duty' they are dismissed without 'benefits'.
The workers who are scrounging for survival are owed more than US$110 million in unpaid salaries and other benefits.
The social and economic life for New Zim Steel workers, especially those living in the shanty suburb of Torwood is deplorable.
Torwood was established by ZISCO Steel to house its employees, however, when operations started to crumble, the steel giant sold the houses to sitting tenants and abandoned all service delivery commitments.
The Redcliff Town Council which also relied on ZISCO Steel for its operations has failed to improve service delivery due to financial constraints.
A survey carried out by The Patriot this week showed that sewage pipe bursts and water shortages have become the norm.
The suburb has become a time bomb for waterborne diseases such as cholera and typhoid.
In the event of a diseases outbreak, the situation could be difficult to manage as the once viable Torwood clinic is being leased to a private doctor who residents say is charging exorbitant treatment fees that are beyond the reach of many unpaid ZISCO Steel workers.
Antony Nhimbe said he was struggling to feed his family.
"All my life I have only known ZISCO Steel, its closure has created a lot of suffering," he said.
"I am struggling to get an ordinary meal for my family even a plate of sadza with vegetables.
"I do not have anywhere to get money, I am asked to come to work, but I am not being paid."
Nhimbe said his children at Drake ZISCO High School, an institution believed to be owned by the steel making giant, were being chased away from school over non-payment of fees.
"They know that they are not giving me my salary, but they chase away my children from school," he said.
Another worker, Fortune Mupfumi said he has become a rank marshal in Torwood to raise money to buy food for his family.
He said he gets US$1,50 per day from the new job which is better than getting nothing from New Zim Steel.
"I no longer have hope in the resumption of operations at the New Zim Steel because we have had contradicting stories since 2011 regarding the start of operations, but nothing has materialised," he said. "We have lost hope."
A 64-year-old granny only identified as Gogo Makamure said prostitution was on the increase in the area as a result of poverty.
Some of the workers have resorted to vandalism of the conveyor belts that used to transport iron ore for processing to different departments at the company. They use the rubber from the conveyor belts to make sandals.
The majority of the people living in Torwood could be seen wearing sandals made from the conveyor belt rubber.
Other workers were engaged in part-time work on nearby farms where they work for a gallon of maize per day to feed their families.
At the height of its operations, ZISCO Steel was one of Africa's largest integrated steel works and employed over 6 000 direct employees.
It is believed that the company still has about 3 500 workers on its books.