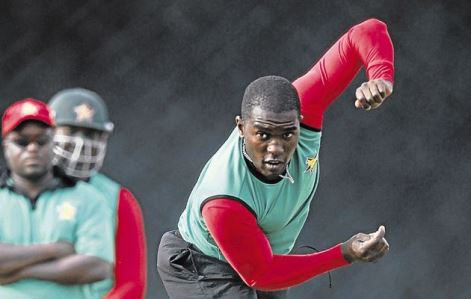 INDEPENDENCE brought not only political freedom, but many other freedoms for Zimbabweans.
The sporting arena also experienced massive transformation.
Certain disciplines formerly a preserve for whites were opened to all.
The colonial bottlenecks in the sporting arena came to an end with the coming of Uhuru.
Hockey, cricket and tennis among other sports were previously a preserve for the white people.
Although some disciplines remained predominantly white even after independence, blacks began to participate.
Interestingly, the fight for black involvement in sport began well before independence thus when it was attained in 1980, strides had been made by blacks determined to participate in various sporting disciplines.
The case of Harare-based Dynamos FC is a typical example of the fight against racial segregation.
It was out of protest in 1963 that Dynamos FC was born in the country's oldest township Mbare, then known as Harare.
Coincidentally, it was the same year ZANU was formed and is still going strong 51 years later.
Semi-professional soccer during the Rhodesian era was a privilege of the white community who played in their own national league.
Two white teams in the 60s, Salisbury United and Salisbury City decided to include black players.
However, segregation remained.
The black players were not allowed to use the same changing rooms with whites.
They were forced to find alternative facilities such as behind anthills.
Out of the ill-treatment some players from Salisbury City and Salisbury United decided to form a new club for black players – Dynamos.
The team became popular as it was an all black team and naturally identified with black wishes and aspirations.
Before the formation of Dynamos and its admission into the national league, blacks had four regional select teams.
From Midlands hailed Gweru Golden Stars, while Yellow Peril was from Harare, Green Bombers from Mutare and Red Army from Bulawayo.
The four select sides would meet for the Austin Cup and Osborne Cup which was played on Rhodes and Founders Day.
Rhodesian national teams were made up of whites only.
Blacks despite being good were considered never talented enough in the eyes of the Rhodies.
Two years after the formation of Dynamos, Southern Rhodesia under Ian Smith declared the Unilateral Declaration of Independence (UDI).
However, on the field of play, Dynamos defied the colour bar and went on to win to become one of the most successful teams.
Matches between Salisbury Callies–an all whites team and Dynamos, an all black team usually attracted a huge crowd and the matches were always tense.
Nationalism was now pre-occupying the minds of every soccer player and the fans in the grandstand.
The will of the people to become free was evident in the matches as people viewed Dynamos as a nationalist force.
It was sad that there were no black class one referees and open bias was the order of the day.
It can be argued that the fight for independence was also taken up by black sport people.
Their fight might not have been overt but they contributed.
Blacks through sporting heroes like George Shaya, Artwell Mandaza, Cyprian Tseriwa and Tiger 'Shackie' Mupoto made a loud statement that they were a capable people.
And their exploits shamed the racist regime of the day.
It might have taken time, but it is independence that gave birth to the likes of Tatenda Taibu, Hamilton Masakadza, Alister Maregwede and Stuart Matsikenyeri in the cricket world, a sport blacks were not supposed to be involved in.
Today only ability determines where one will get and achieve in the sporting world and not skin colour.