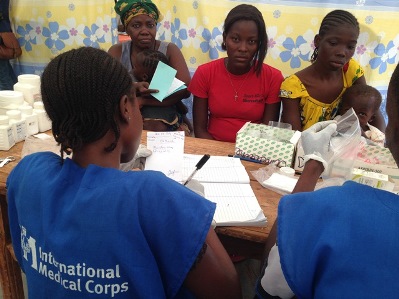 A STUDY to prevent HIV and AIDS infection with a 'Ring for Extended Use', also known as 'MTN-020' is currently underway in Zimbabwe.
In an interview, project director, Dr Nyaradzo Mgodhi said more than 3 000 women are involved in the project code-named 'ASPIRE' to establish how effective the ring is in preventing HIV infections.
"This is the Phase III study that seeks to determine whether a vaginal ring containing the antiretroviral (ARV) drug Dapivirine is a safe and effective method for protecting against the sexual transmission of HIV when used by women for a month at a time," said Dr Mgodhi.
"The study, which was launched in August 2012, will recruit up to 3 476 women at 15 clinical research sites in Zimbabwe, Malawi, Uganda and South Africa with results anticipated late 2015 or early 2016."
The Dapivirine vaginal ring is a flexible product that fits high up inside the vagina and is designed to allow for the slow delivery of Dapivirine to cells inside over a period of weeks or months.
Each ring contains 25mg of the ARV Dapivirine.
When placed inside the vagina, the ring releases the drug slowly over the four weeks that it is intended to be worn.
Women then replace the used ring with a new one.
The ring stays in the vagina all the time, even during menstruation and sexual intercourse.
It does not need to be taken out for cleaning.
To date, most women say that their partners cannot feel the ring during sex, and most find it completely acceptable.
Dr Mgodhi said in Zimbabwe, ASPIRE is being conducted by the UZ-UCSF (University of Zimbabwe – University of California San Francisco Collaborative Research Programme) at three clinics in Harare and Chitungwiza.
The three clinics are Seke South Clinic in Unit L, Chitungwiza, Spilhaus Clinic at Harare Central Hospital, Southerton, Harare and Zengeza Three Clinic, Chitungwiza. 
Dr Mgodhi said the study targeted women because of the more than 34 million people living with HIV, more than half are women.
According to experts, women are twice as likely as men to acquire HIV due in part, to biological factors that make them more susceptible.
"In Zimbabwe, young women are up to five times more likely to become infected with HIV than young men," said Dr Mgodhi.
"Efforts to promote abstinence, monogamy and the use of male condoms have not been enough to stop the HIV epidemic in Zimbabwe and all over the world.
"There is an urgent need for effective prevention strategies that Zimbabwean women can control and that they are willing and able to use.
"ASPIRE therefore represents a major step forward in the evaluation of a promising female-controlled method that potentially could provide women with discreet, long-acting protection."
Dr Mgodhi, however, bemoaned the fact that participants were not sticking to the regimen of the experiment.
"The ASPIRE study team is reminding the ASPIRE study women, their partners and communities that using the Dapivirine ring all the time as instructed is the only way to come up with evidence required for licencing," she said.
To date the study has enrolled, over 3 000 women across all the 15 sites of experiment.
About 675 women in the country are on the trial programme.
A team of ASPIRE study doctors known as the Protocol Safety Review Team continually monitors information coming from all the 15 sites to ensure the optimal health of women taking part in the study.
Studies to date have also show that use of the Dapivirine ring is safe and well-tolerated by women, and that among women in Africa, the vaginal ring itself is highly acceptable as a potential method for HIV prevention.