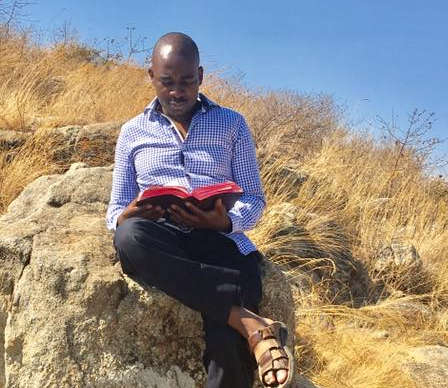 By Dr Rino Zhuwarara
WITH less than 30 days before we hold the general elections of 2018, most of us are beginning to take stock of what the presidential candidates have been promising us all along.
One such candidate whose breathtaking promises have caught the whole nation by surprise is MDC-Alliance leader Nelson Chamisa.
Should it turn out that he loses the forthcoming general elections, most of the post-mortem discussions on his presidential candidature are likely to focus on the many promises he has been making since the death of his mentor, Morgan Tsvangirai, in 2018.
Some of these promises relate to the following:
Democracy and good governance
Chamisa is one of those presidential candidates who has always projected the Movement for Democratic Change (MDC) as a party of excellence, a party which has championed democracy and good governance as well as the rule of law.
Accordingly, most of us expected Chamisa to stick to the supposed values and democratic tenets and processes which many members of the MDC-T claim to uphold.
Unfortunately, Chamisa's rash to assume the leadership of the MDC-T and then to use the executive organs of the party to rubber-stamp his indecent power-grab cast him as one smitten by vaulting ambition which knows no moral bounds; it cast him as one whose incurable lust for power makes him a disciple of the gospel: The end justifies the means!
Unfortunately his indecent grab of the leadership post as well as the unsuccessful attempts by his factional supporters to eliminate Thokozani Khupe during Tsvangirai's funeral in Buhera dramatise a gap which exists between proclaimed ideals of the MDC and the sordid practicalities of his ascension to leadership.
The unilateral assumption of leadership alienated many within his party, including Khupe who, as it turns out, has out-smarted him.
She now has the distinct advantage of using the name MDC-T during the forthcoming general elections, rendering all of Chamisa's efforts to grab the same name using the judiciary practically useless.
Surely, for someone who claims to be an advocate of some sort, this is a humiliating defeat inflicted upon him by one who should have been on his side, that is, had he played by the rules right from the beginning of his bid for leadership of the party.
For us, what is at stake in all the moves outlined above is the questionable moral content of his leadership.
It is surprising that for someone who claims to be a pastor of some sort, Chamisa abandoned the moral high ground rather too early in his bid for leadership and ceded it to his political nemesis, Khupe.
Hate her or like her, Khupe has turned out to be a plucky lady, calculating and strategic too in all her moves, so far managing to upstage the ambitious advocate in the process.
The vision-fantasy
While most of us agree with Chamisa that Zimbabwe needs leaders who are visionaries, leaders who can dream big dreams which in turn can inspire us to shape our future as a nation, it is also true that such leaders should be pragmmatic hands-on characters who know what is 'doable' and when.
We note that Chamisa went up and down the whole country preaching the need for us to purchase bullet trains and to construct four-lane and eight-lane spaghetti roads across the length and breadth and of our land.
As if to outdo himself, he promised to transform Victoria Falls into a casino-driven Sodom and Gomorrah of Zimbabwe, comparable to Las Vegas of the US.
In Binga, Chamisa promised to build a university focusing on fisheries and by the time he got to Murehwa, he had another vision.
He promised to build rural airports all over the country, airports to host numerous planes always ready to ferry tomatoes to Mbare Musika in a matter of minutes.
Further, he promised to air-lift to the cities most of our rural folk on a wholesale scale.
Why?
So that they could take up millions of jobs which he would create for them.
Since then, most of us are asking: "Ndege dzaChamisa indege dzemashanga here?"
Believe it or not, Chamisa went on to promise cell-phone lines to citizens of the animal kingdom such as goats, sheep, cows, cats and dogs, among others.
We can call it 'political banter' and excuse him accordingly but the fact remains that the promise carries a hint of some incipient lunacy.
The key question is: Are all these promises part of an overall economic plan or simply part of an endless wish-list — all of them hopelessly impractical to implement both at the immediate and intermediate stages?
The more he dished out such outlandish promises before all and sundry, the more most of us got worried about the mental well-being of the candidate himself; whether he needed some assistance in one form or other.
This is the dilemma which we still find ourselves facing today.
Is he a serious political candidate or someone determined to display his outstanding capacity to give names to and paint images of a future that awaits us in a hundred years time?
Is the competition here about who can dream fantastic dreams so as to lure all of us to vote accordingly?
There are several hints scattered haphazardly all over his campaign rally speeches that our aspirant for the highest office in the land could be an Alice in Wonderland character with just a touch of the delusional here and there.
Therefore, there is this residual fear at the back of our minds that our youthful presidential candidate may have a warped sense of national priorities.
For instance, purchasing components of just one bullet train and then constructing the rails for it to run will plunge our country into huge debts which will take many generations to pay back.
There is something attractive about promising bullet trains to people, especially to children, as well as something hugely foolish about it at the same time, that is, as an immediate practical proposition in Zimbabwe.
Come to think of it, is it not surprising that after spending several weeks and a lot of energy promising us all manner of bullet trains and all that stuff all over the country from one rally to another, the manifesto of the MDC-Alliance avoids the word 'bullet' like the plague.
Food for thought this!
Someone in Chamisa's party must have woken up from a long dream-like nightmare and started to notice workaday realities which abound in Kuwadzana Township.
The pastor and truth
Compounding our dilemma as an electorate is the problematic relationship which Chamisa has with the truth.
First, he rushes to the US and comes back claiming that he has been promised US$15 billion by Donald Trump. One can understand his desire to project himself as a leader who is well connected in high places, including in the White House.
After all, name-dropping is a social disease that has been going on for centuries and not something invented by Chamisa himself.
But why lie about funds which were not promised, to achieve what?
The same innocence bordering on criminal naivety is displayed when Chamisa claimed he had been invited by the Queen Elizabeth to visit London.
Anyone who has stayed in Britain for some time will know that the British people in general do not mind criticism of a general sort from anyone.
However, to concoct lies and deploy them as coming from their Queen is to cross an obvious red-line.
Chamisa did this all in a misplaced attempt to portray himself as a popular leader well-known by those who matter in the so-called global village.
At a more serious level, he comes across as someone prepared to invent relationships which do not exist; someone prepared, at the drop of a hat, to conjure into existence, Houdini-like, a series of track records about himself which do not exist but only in his highly active imagination.
There is something 'Walter Mittish' about his semi-comic claims in which he always turns out to be this magnificent but unconvincing hero, our own Zimbabwean version of the Don Quixote of the Spanish legend.
But before this 'royal' lie about the invitation from the Queen was laid to rest, Chamisa was at it again, this time making claims that he had assisted President Kagame of Rwanda to formulate his ICT policy.
What is disconcerting here is the pattern of blatant lies which Chamisa begins to establish as an integral part of his communication with the general public.
For someone who claims to be a pastor, someone whom we expect to be reliable and honest, this seemingly incurable impulse to lie makes it very difficult for anyone to believe anything he says.
There is a yawning gap between what he purports to be both as a man in the service of the Almighty and as an advocate and therefore friend of the Supreme Court in our land.