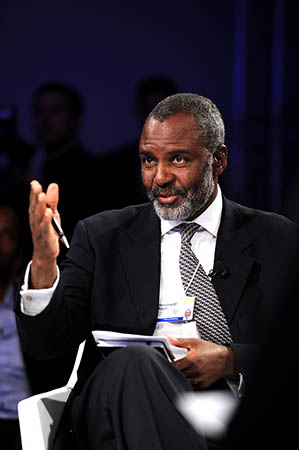 IN July last year, one of Zimbabwe's prophets, Emmanuel Makandiwa, prophesied to the effect that Zimbabwe's next president would come from the country's citizens in the Diaspora.
In a Sunday sermon streamed live on YouTube, Makandiwa told his congregants that he was 'seeing a person coming from outside, who was running towards the people of Zimbabwe'.
"This person is running in the opposite direction to people, who are running towards him, I see a spider and this spider is following this person, who is the chosen one to lead the people."
Of course, the prophesy caused a furore within and outside the country as many were not amused that their favoured candidates had been excluded by virtue of this prophesy.
Zimbabweans have a strange relationship with the mystic.
Both the traditionalists and Christians will try and convince you that their spiritual leaders have an insight into what occurs outside the physical realm, and as such, are to be believed when they make some of these predictions.
On the part of traditionalists, this is best exemplified by utterances made by Zimbabwe People First elder, Didymus Mutasa, in 2010.
Commenting on why ZANU PF was deceived by the fake Chinhoyi diesel n'anga, Rotina Mavhunga, Mutasa said they had been inclined to believe that diesel could come from a rock because during the liberation struggle spirit mediums had performed unbelievable feats, and Rotina had seemed genuine.
Anyway, I digress.
The past weeks have been very interesting, as some Zimbabweans in the Diaspora have thrown their hats in the ring, claiming they have what it takes to be Zimbabwe's next president.
At first I said to myself, this is all Donald Trump's fault; he made every Farai, Tinashe, Tendai believe they have what it takes to lead a country.
Discussing with some vana vekumusha on this emerging trend, I mused whether this was not Trump, but a manifestation of the prophesy Zimbabwe received in 2016.
We have witnessed the likes of Dr Noah Manyika (US) and Richard Kanyangu (Canada), declaring their intentions to contest in the 2018 Presidential election.
Former Minister of Trade, Nkosana Moyo (South Africa), has also said he is thinking about joining the fray and so did Maxwell Shumba.
I do not know if Pastor Evan Mawarire fits into this category, but he did reside in the US for some months, and his followers are clamouring for him to make the pronouncement to run.
Then there is Strive Masiyiwa; in every election cycle, his name is thrown around as a potential candidate.
It is disheartening that Masiyiwa, according to his Econet South African office, has not set foot in Zimbabwe for over 17 years.
We have another Diaspora hopeful, Progressive Democrats of Zimbabwe leader, Barbara Nyagomo, who has been residing in the UK since 1987.
Zimbabwe's first president, Canaan Banana's son, Nathan, has decided to try his luck in politics.
The young Banana, who leads Freedom Justice Coalition of Zimbabwe, spent some time in the UK before returning home.
Zimbabweans in the Diaspora are believed to be around three million, and over the years we have proved that we have the expertise and funds to make significant and meaningful contributions to our country.
As foreigners in the Diaspora, we have excelled in business, sports, arts and other sectors; it then follows that some among us would want to enter politics.
However, my gripe with those who have so far offered themselves up for the job is that they are nonentities who have failed to make a name for themselves in their given professions and believe politics is a sure way to the high life.
The political history of most of these characters is non-existent.
As someone who is experiencing the results of electing a leader who has nothing to offer but bigotry and false accusations against his opponents, I am wary of 'new faces' who ride on the emotions of voters.