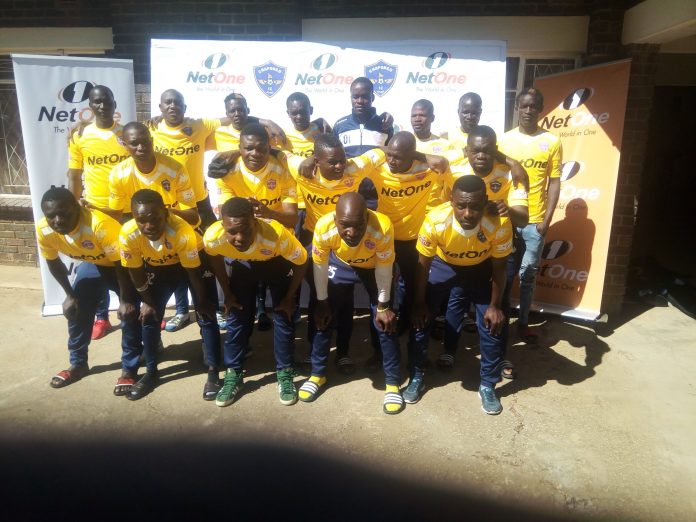 By Anesu Chakanetsa
THERE is a unique sporting talent etched in the Murisa family. Many will remember Stewart Murisa, the iconic former CAPS United, DT United, Dynamos and Highlanders forward.
He is the one who set the pace for his younger brother Charles Murisa, the former Chapungu talisman.
However, it was their mother, Gladys Murisa who provided the sporting genes to her sons.
Gladys was both a footballer and a netball star.
In fact, Stewart and his mother once made headlines when both the Warriors and the National Netball Team played Swaziland at the same time but in different geographical areas, with Stewart mesmerising crowds some 1 000 km away in Mbabane, while Gladys made waves at Stodart Netball Complex in Mbare, Harare.
Charles Murisa on the other hand, a coveted left flank and link utility player, began his career in the satellite town of Chitungwiza, some 30 km away from Harare to the south.
Bellrose, a Division 2 side signed the young Murisa from high school.
He helped the team maintain a respectable position until the end of the season, but Kiglon which was on second position managed to qualify for Division One because Bellrose' coffers ran dry.
However, the versatile Murisa caught the eye of the once flourishing businessman Douglas Tanyanyiwa, whose academy Douglas Warriors, in Division One was then the centre of attraction for most upcoming football stars.
Murisa signed a five-year contract under a scholarship programme.
While playing his academy football, he met a plethora of youngsters comprising Tawanda Muparati, Admire Dzukamanja, Evans Gwekerere and later on Raphael Manuvire, among others.
In 2006, Murisa was loaned to FC Windsor, a Ruwa-based Divison One side then, where he played for a season.
He was again loaned to Eagles FC, another academy-based Division One side that was owned by Dickson Choto.
In 2010, Murisa went back to his parent club, Douglas Warriors, but hard times lined up for him there.
It is alleged Tanyanyiwa had used all the money meant for football development to sponsor his car sales business, thereby breaching contracts with well wishers.
Murisa then relocated to Zimbabwe Saints that was then coached by former Dynamos superstar Elvis 'Chuchu' Chiweshe.
Indeed 2010 was a busy year for Murisa who finally settled in the 'City of Progress' Gweru where he signed for Chapungu.
He played for Chapungu from 2011 to 2017, and helped the team climb up to the Premier Soccer League table in 2013.
Murisa remembers the game at Ascot against Dynamos in 2014 as his best, not only that he was eager to beat his brother's former team, but also because Chapungu wanted a big return of the titans in Premier League.
After five years in the thrilling dusty stadia of Division One, Chapungu came back to beat Dynamos 1-0.
"It was a tough game, but I felt that I really delivered for my team," said Murisa in an interview.
Murisa also became a penalty specialist at Chapungu, netting most of the spot-kicks during his time in Gweru.
But in football, there is always that moment where one has to concede defeat, and Murisa's time at the Colliery was always tough in 2014.
After they beat DeMbare, the 'return of the titans status' was vanquished at Hwange, where they conceded four goals, Gift Mbweti being a notorious customer.
Nevertheless, Murisa played good premier league football for four years, marshalling Chapungu to avoid relegation.
He left Chapungu for Blue Swallows in 2017, where he is still manouvering the left flank, at the age of 34.
And he hopes to do something different about the beautiful game, other than coaching and punditry, trades which many people wish to do after playing football.
"After football, I want to engage myself in selling sportswear because it is something I have always wanted to do," said Murisa.
Asked why he does not want to coach, Murisa said: "Coaching has become one of the most corrupt businesses in Zimbabwe, where one has to rely on bribes to set up a team.
"When I was at Douglas Warriors and Chapungu, you would compete with three-or-four good left back players, but only the best, not the one close to the coach, would be chosen.
"That is how it is supposed to be, not what we are witnessing nowadays."