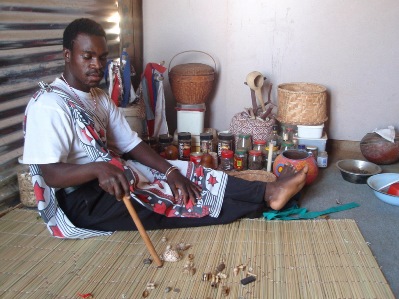 THE final section of Munhumutema's Mhuri yeZimbabwe, which deals with Mirongwa yeTsika is a salutary addition to our body of knowledge of African, specifically /Zimbabwean/Shona/Karanga/Nyai, cultural traditions.
With the exception of JM Gombe's 1986 Tsika dzavaShona I cannot think of anything else that comes close to addressing the predicament many of us face during traditional functions.
"Chivanhu hapana pachakanyorwa hamadzangu, musarege ndichirasika, ndibetsereiwo" is a plea I have heard many times during activities like kurova guva, kugara nhaka and kuteura. With this offering from Munhumutema one can now safely say "paripo" and offer this as a version of our cultural bible. This book brings me much joy and pride in being a child of this culture.
During my recent visit to Spain I was touched by a speech given by the head of the Korean delegation. Korea, as host for the next general conference, was invited to address delegates and invite them to the next general conference.
The head of the Korean delegation then took to the podium with an interpreter and gave his remarks in Korean. I had heard him speak in fluent English before. I marvelled his pride in mother tongue. Picture a Zimbabwean in a similar situation, you will weep achisvisvina chirungu, as he tries to out-speak the English themselves.
The Mirongwa yeTsika section of this book helps one appreciate the need for certain cultural literacy to be driven in the mother tongue.
While the majority of our reading material is in English and most of our deep conversations tend to sway into English, ceremonies and activities like kurova guva, kugadza nhaka and kuteura have remained enveloped in indigenous languages. It is therefore important that Munhumutema has brought these cultural practices to us in the vernacular.
The section deals with five key cultural practices like Tsika mukuwanana (marriage), mukurwara (illness), mukufa (death), mukuteura (prayers) nengozi (avenging spirits). The first three have an enforced presence in us irrespective of one's extent of spiritual stray.
When it comes to marriage, illness and death we are exposed to these aspects on a very regular basis. It is in these that we particularly miss a manual on 'Chivanhu chedu'.
Munhumutema, under Tsika Mukuwanana, gives a detailed account of the rationale, protocols and activities involved in courtship, marriage and divorce.
Roora (bride price,lobola) is defined as the glue that binds the relationship based on kuwanana (mating choice). The intention is to give permanence to the relationship. Marriage is about starting a family, imba. It is about sadza (food provision and security) Imba and sadza result in flourishing family (chin'ai) and vana (children) are the ultimate prize.
Kuwanana starts with courtship and this represents choice options in starting a family. Kutumira, kutizira, kuzvarira and kutemaugariri are some of these options, each representing a certain degree of choice on the would be couple. Kutumira and kutiza mukumbo are the most common options in the country today.
Marriage led to other marital situations like guru, chekaukama (incest management), nhaka (wife inheritance), muterera (illness induced polygamy), chigadza mapfihwa (husband inheritance) and kurambwa (divorce). These issues are dealt with in sufficient depth for the casual reader.
On tsika mukurwara (illness protocols) Munhumutema shows the connections between the key cultural practices.
For example linkage between marriage and illness concepts is best illustrated in communication protocols when there is illness in the family.
The 'what' and 'why' enquiries take into account the marital bond. The healing process brings to the fore the link between culture and religion. Illness has many categories but broadly fall into two categories; natural illness and metaphysical illness.
In the former we have examples like headaches, stomach aches, arthritis, and measles while in the latter category we have witchcraft induced like zvitsinga and mamhepo. N'angas are trained medicine people who practice by Mwari's grace, much like the caption I saw in one hospital ward, 'we treat, God heals'. This explains why true n'angas levy token charges for their services.
In death we also see interplay between cultural practices for example a key communication practice when a Saimba (married man) dies is to advise the deceased's father in law through 'kuridza mhere' protocol.
Other practices like sarapavana, gata, kurova guva and nhaka are also part of this inter play. Death is part of us and often we struggle with these protocols out of ignorance. Munhumutema's offering should help increase our level of knowledge preparedness with regards to handling death.
Other practices well covered include Ngozi, Kuteura, and Mashavi.
The former occasionally afflicts us as culturally we have to pay for the sins of family members.
A couple of years ago I attended a function where my sekuru, a centenarian, was asked to make a prayer request on behalf of the family, kuteura. He went kuchikuva, kneeled and started miming a prayer.
Many were not impressed and demanded that the muteuro be delivered loudly.
Sekuru ignored the protests. I wondered if sekuru knew how to say muteuro.
He had spent many years as an Anglican priest. Not even Munhumutema can help here. Most of us have found a hideout in Churches but so stubborn can the ngozi spirits be such that even amongst the most 'born again' I recommend Munhumutema as a good read.
Munhumutema's offering, in particular, the section on Mirongwa yeTsika, is a pioneering effort that should be lauded in our efforts to preserve our culture through the media of indigenous languages.
Him and Gombe have provided us with a reference to point to what is still a troubled but very much alive culture. I hope this work can generate critical debate on the subject and hopefully inspire improved offerings on the subject.
T.n. Munhumutema, Mhuri ye Zimbabwe, Zwi re Mhuri, Harare, 2013, 210pages, ISBN 978-0-7974-5471-2.