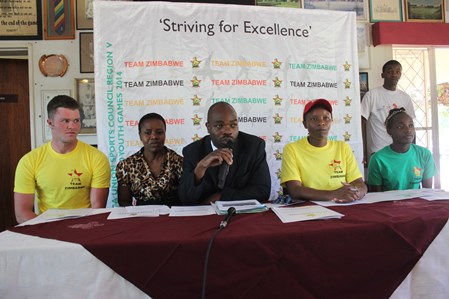 TEAM Zimbabwe has vowed to end South Africa's dominance at the biannual African Union Sports Council Region V Under-20 Youth Games slated for December.
Zimbabwe hosts the 6th edition of the regional sporting showcase in Bulawayo from December 4 to 15.
Eleven countries in the region have confirmed their participation.
South Africa, Malawi, Mozambique, Namibia, Zambia, Botswana, Seychelles, Lesotho, Swaziland, Angola and Zimbabwe will battle it out in eight sporting disciplines.
Athletics, basketball, boxing, soccer, judo, netball, swimming and tennis are some of the disciplines.
Chef de mission for Team Zimbabwe, Sebastian Garikayi unveiled the hosts' largest contingent of 281 athletes and officials on Wednesday afternoon in Harare.
Garikai believes in the full complement of 223 athletes, a blend of local and foreign-based sportspersons.
"We have never as a country sent a full complement of athletes," Garikayi said. "This year we are sending a full complement as we are hosting.
"We are in our country, our backyard.
"If this was a war, we will be giving it all we have got."
South Africa have dominated the games in the last five editions.
In the last edition of the games in Lusaka, Zimbabwe sent a 40-member team and came eighth with 16 medals.
Team Zimbabwe has been preparing for the games since last December and a number of training camps were held at various venues.
They participated at the annual Youth Games in Masvingo as the 11th province.
Expectations are high that the team will perform better than the other teams especially as it has a large contingent.