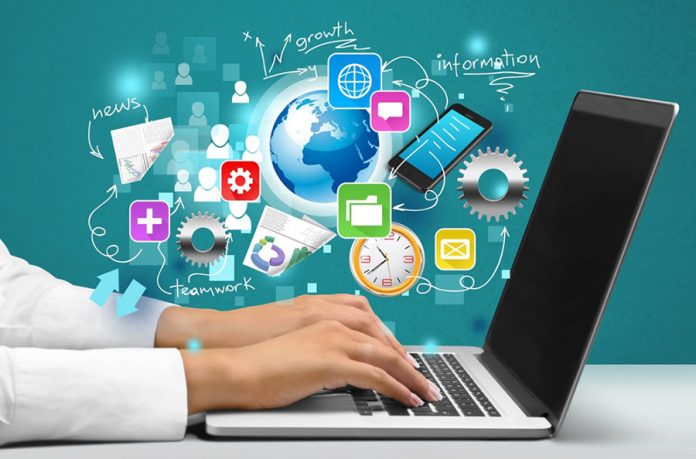 WHILE technology has permanently changed multiple industries in the last few decades, the multi-trillion-dollar global insurance industry, in many ways, is still stuck in the past.
Despite the rise of online brokers, many consumers still call insurance brokers by phone to purchase new policies, with others even preferring to walk to the insurance companies.
Policies are often processed on paper contracts, which means claims and payments are error-prone and often require human supervision.
Compounding this is the inherent complexity of insurance, which involves consumers, brokers, insurers and reinsurers as well as insurance's main product — risk.
Each step in this collaborative process represents potential failure in the overall system, where information can be lost, policies misinterpreted and settlement times lengthened.
And Zimbabwe's insurance industry is not immune to the vagaries of the technological innovations.
A sluggishness in embracing digital technology has slowed the competitiveness of the insurance sector in Zimbabwe
The Insurance Journalist mentorship programme sponsored by Insurance and Pensions Commission (IPEC) and hosted by ZimSelector held its last session recently with emphasis on the need for insurance companies to digitalise in order to keep up with modern trends.
Thus, it was concluded it is imperative for insurance companies to accelerate their digital transformation process and innovation efforts in order to remain competitive.
Presenting a paper titled 'Digital channels for insurance', ZimSelector Business development director, Zelina Francis said the industry is still stuck in the old ways of doing business, which has slowed service delivery.
"In the rapid shift to the digital age, the insurance industry is being pushed towards a new incarnation in which new products, channels, services and business models are being introduced," said Francis.
The other challenges facing the insurance sector are lack of innovative solutions, limited financial competency and insurance awareness.
The industry also lacks suitable and appropriate products for different market segments, while cut-throat methods and underpricing limit growth of profits.
Until these challenges are addressed, the insurers said the share of the world's premium value will remain low.
Fidelity Life Assurance marketing manager Melanie Gumbo said the rise in the use of the smartphone has been a key disruptor in changing the dynamics of the industry, "…in terms of channels to marketing, pricing and promotion."
"Customers under the age of 30 expect to use their mobile devices for all commercial and personal interaction while considering paper-work and shops to be from an analogue age," said Gumbo.
"It's imperative that insurers provide the optimal digital customer experience if they are to remain engaged with and relevant to their customer."
Global insurance peers have migrated from legacy systems to new technologies such as block chain, bitcoin, advanced analytics, telematics, the global positioning systems, drones, mobile phones, the Internet of Things (IoTs), cloud solutions, smart contracts and artificial intelligence among others.
These technologies are playing more important roles in the insurance industry, enabling insurers to improve and enhance existing products, develop innovative new products and reshape the industry.
In addition, they are providing new ways to measure, control and price risk, engage with customers, reduce costs, improve efficiency and expand insurability.
However, most insurers in Zimbabwe have remained some of the largest users of traditional insurance systems.
Global investment in insurance technology amounted to US$1,7 billion last year with the volume and value of deals approximately doubling in the past two years; half of the investments in InsurTech have been earmarked for research into artificial intelligence and the IoTs, the deal volume of which grew 79 percent from 2014 to last year.
The Chinese mainland's technology insurance market is expected to expand to 1,4 trillion yuan (US$211,6 billion).
According to the SAP Digital Transformation Executive Study, executives in banking and insurance plan to more than double their investments in blockchain by 2019.
The insurance industry in particular understands that it must evolve to stay competitive, which means streamlining processes and meeting the demands of digitally savvy customers.
Blockchain technology can help insurance companies overcome today's challenges and create transparent operations built on trust and stability.
With blockchain, many people can write entries into a record of information while a community of users can control how the record of information is amended and updated.
Challenges within the insurance industry
Insurance companies face a number of challenges relating to complex compliance issues, limited growth in mature markets, fraudulent claims activity, third party payment transactions and handling huge amounts of data.
Additionally, the move to digital transactions has left many insurers wondering how to streamline processes and secure sensitive information.
Insurance fraud in Zimbabwe is proving to be a thorn in the flesh of insurance companies who have found that 30 percent of claims are fraudulent, which has resulting in the sector losing US$165 million annually to fraudulent claims.
It is believed that insurance fraud costs the US around US$100 billion every year while in South Africa, the costs were between R1,2bn and R5,25bn.
In fact, the report from McKinsey & Company titled Blockchain in Insurance — Opportunity or threat? states that five to 10 percent of all insurance claims are fraudulent, which makes securing data even more crucial for insurers.
With the onset of connected devices and the ever-growing amount of data generated by the Internet of Things, insurers have to sift through the data that matters in order to deliver tailored services and products.
Insurers must also evolve from focussing on purely financial-loss compensation to a mode of physical-risk prevention in order to compete effectively with disruptors in the space. This can only be achieved if they have visibility into their data.
Traditionally, insurers created categories of risk profiles based on variables such as age, where one lives and previous incidentals.
Insurance premium would then be an industry average based on similar individuals in the same broad category.
But the use of emerging technologies is improving risk profiling, pricing and general efficiency in the insurance industry.
While improving economic conditions this year may have brightened the short-term outlook for insurers in 2019, for many insurers, a rising tide won't necessarily lift all boats equally.
There are still plenty of challenges to overcome in the year ahead, as well as opportunities to improve a carrier's competitive position and bottom line.
But for Zimbabwe, the tide is on embracing technology.
They either have to shape up or ship out when it comes to embracing technology.
Gone are the days of piles of paperwork.
A traditionally and conservative insurance industry will not survive in the near future and thus Zimbabwe's insurance companies must not be found wanting.