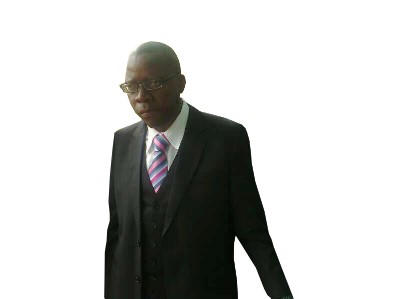 SOBER Zimbabweans would have applauded Tendai Biti and his band of so-called MDC-T 'rebels' for breaking away from a sinking ship built by the West.
But going into bed with Rhodies is not an alternative that inspires confidence among progressive Zimbabweans who have abandoned the embattled MDC-T.
His well choreographed departure from Morgan Tsvangirai last Saturday is a culmination of a cocktail of challenges that have dogged the party since its birth.
The tune for change sung by the MDC, in whatever format or name it comes under, was composed from Western capitals, refined by Rhodies and sung by a bunch of self-serving locals.
This is why many in the country and beyond were never really surprised by the comic scramble for the leftovers of the beleaguered MDC-T.
We saw it coming.
We predicted its end a long time ago when the party felt it was at its zenith.
We wrote its obituary moons ago.
But the critical point remains how July 31 2013 sealed its fate.
This is why we find Biti and his 'rebel team's' claim that Tsvangirai has 'failed' ludicrous.
His calls for so-called leadership renewal are no doubt misplaced.
By a resounding victory President Robert Mugabe and ZANU PF, the people of Zimbabwe in their entirety rejected Tsvangirai and the MDC-T's politics.
MDC's politics is alien to the aspirations of the people.
They are a direct attack on the goals of the liberation struggle.
They threaten the continued implementation of the indigenisation programme.
That is the tragedy of the MDC-T and those who have been in this ailing party since its ill-fated formation in 1999. They are a people against the people and no amount of cosmetics will make them beautiful.
The MDC was founded on shaky ground and is desperately devoid of ideology while woefully short on policy.
Here is a party that gained popularity on the wave of crippling mass actions and protests.
What has been disturbing about the party is that from day one it was about protecting the hegemonic interests of the West and restoring the Rhodesian order.
This is why it's not surprising that it is the West and Rhodesians who are supporting the confused and confusing Biti programme, they want Tsvangirai out because he has failed to deliver.
Yet at face value it would seem that Biti is on the right path, attempting to 'correct' that which he perceives to be a cancer eating into a party he claims to love, but events at Mandel not only miffed MDC-T leader Tsvangirai but the country's freedom fighters as well.
Granted, his divorce from the MDC-T is none of ZANU PF's business but it his woeful attempt to present his newly found party as an alternative to the revolutionary party.
It is that careless act by Biti and his fellow 'rebels' to allow themselves to be used by Rhodesians that will return to haunt them.
The catch is simple, Biti and his gang hope to recruit what his handlers say are 'moderates' or 'reformists' in ZANU PF.
This is why talk of 'finishing off the objectives of the liberation struggle' will be their mantra in the coming weeks.
But as they shall see, he is in for a long winter of despair.
Whites have never been for us and never will be, Biti seems not to understand that simple fact.
It is interesting how the Tsvangirai camp now sees that Rhodies are at play.
Obert Gutu, a key Tsvangirai ally gave an interesting account of how Rhodies and whites operate.
Probably speaking from an informed point of view his attack on Rhodies and whites is both poignant and timely.
"They (Biti and the rebels) can hold their meeting wherever they want and travel from one place using some small aircraft hired for them by a group of die-hard Rhodies and racists, but the long and short of it is that their project is a hopeless stillbirth," Gutu wrote on his facebook page this week.
"These racists will never respect a black person; they will never consider a black person as their equal.
"Some of us saw this coming a long time ago. So it's simply a matter of chickens coming home to roost. But then, when everything has been said and done, the people shall always triumph."
It is ironic that Gutu fails to realise that only yesterday these Rhodies were his bosom buddies.
But for once you are right Mr Gutu, havaiti madiehard Rhodesians aya, they will never respect a black man.
Let those with ears listen.