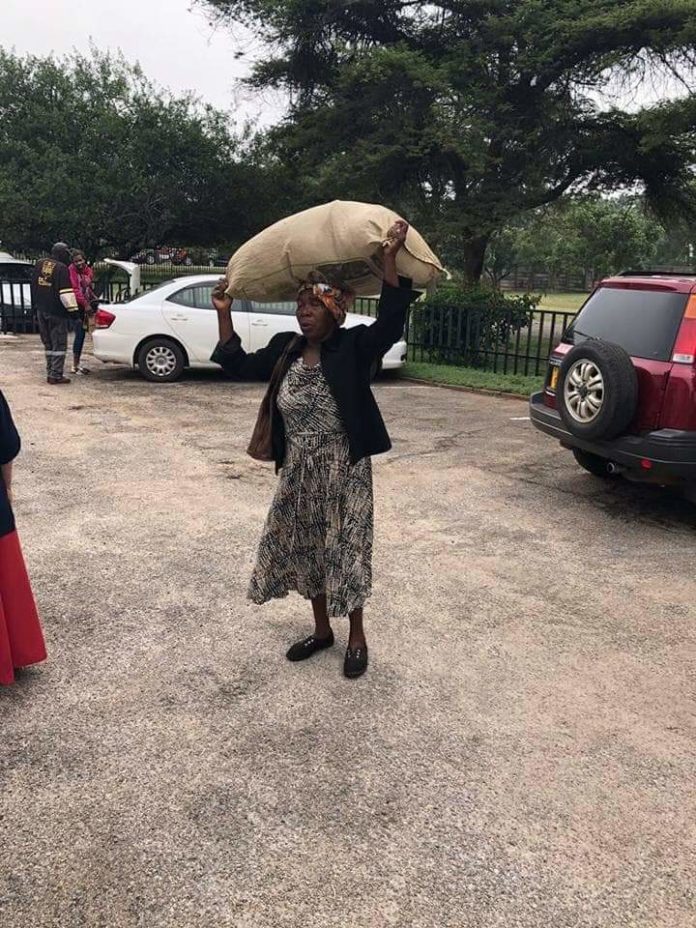 EDITOR — THANK you to the children of Zimbabwe for the oneness you have shown during hard times that befell our kith and kin due to Cyclone Idai.
Thank you to the international community for holding our hand in time of grief.
May the unity bind us for development to help see Zimbabwe emerge a better place where everyone is his brother's keeper.
Cyclone Idai pummelled south-eastern Africa from the week of March 15, leaving an estimated 1 000 feared dead in Mozambique and more than 200 in Zimbabwe.
My gratitude goes to all who chipped in, with special mention going to the gogo who walked from Mbare to Highlands Presbyterian Church to play her part.
She remains my heroine.
To give selflessly as gogo did is unbelievable.
Most of us would not walk, citing lack of bus fares.
That Econet founder, Strive Masiyiwa, has recognised such heroic action should be applauded. However, haters are demeaning gogo's efforts and quoting verses out of context.
Thank you gogo, to give is more than to receive; gogo gave her heart out.
Masiyiwa has offered to build gogo a house anywhere in Zimbabwe at a place of her choice.
Quoting Masiyiwa: "Gogo came to GIVE!
This is the biblical "widow's mite"!
She gave more than us all!
What she did is one of the most remarkable acts of compassion I have ever seen!
When this is over, I'm going to find her, and invite her to come and see me, if possible:"
The home will have running water and be solar-powered.
She will receive US$1 000 monthly for her upkeep.
Besides the good gesture to gogo, Econet has been lauded for the contributions committed towards the disaster.
The organisation sent helicopters and drone pilots to assist in searching for bodies in the affected areas.
More organisations not mentioned here are also on the ground working flat out in the affected areas.
Such empathy should be applauded.
Together we will overcome.
May all who have been called to sleep, rest in eternal peace!
May bereaved families know that we are commiserating with them in this difficult hour.
Rudo Mupudzi,
Chitakatira, Mutare.