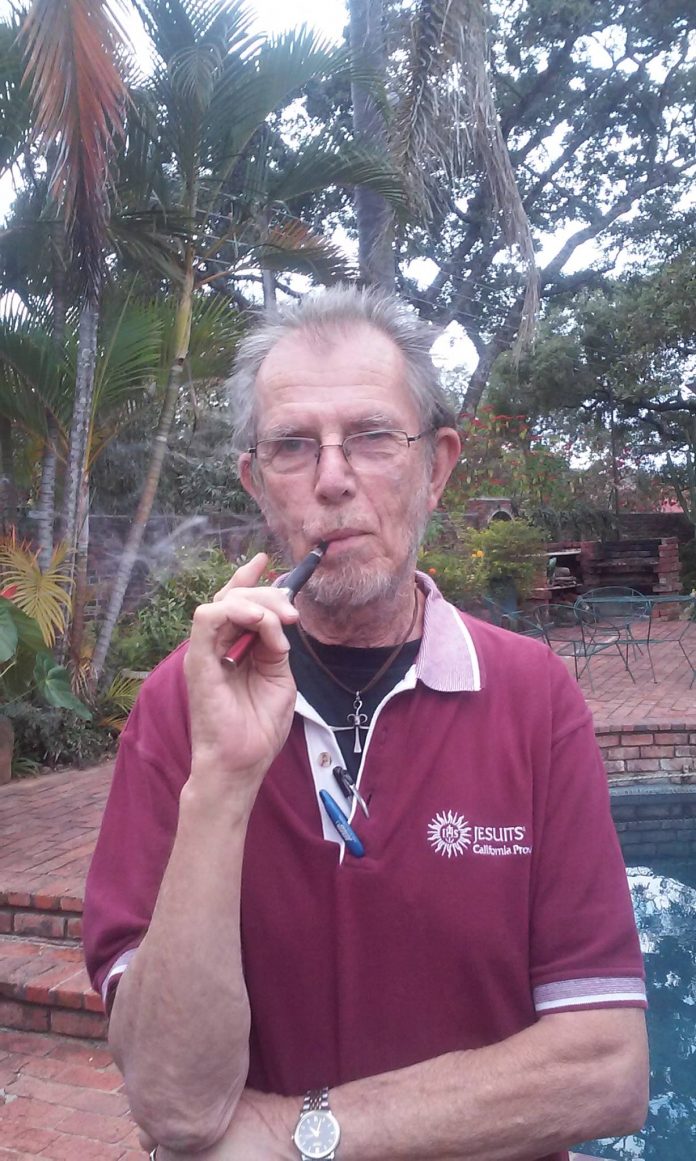 RECENT editions of The Patriot have ruffled feathers of quislings – people who have become willing tools of the regime change architects.
Zimbabwe has been on the receiving end of Western-inspired pressures whose main thrust is to remove the ZANU PF Government by whatever means necessary.
The latest 'Janus-faced' outfit is the Centre for Innovation and Technology (CITE), founded in February 2016 and fronted by one Zenzele Ndebele.
'Artivism': The new face of regime change
CITE, located at 45 Moffat Avenue in Hillside, Bulawayo, is an online streaming organisation led by Ndebele.
Its mission and objectives read like any other regime change outfit; seemingly noble a poisoned chalice underneath.
"Our mission is to create space for creativity and promote 'ARTIVISM' which is the creative integration of art and activism for social change," reads CITE's mission statement.
The objectives of the organisation are to: "Create space where young people, journalists, creatives and techies can interact with technology.
Use technology and art to empower citizens.
Promote young people, journalists, creatives and techies' access to information using technology and new media."
CITE's mission and objectives are no surprise because the regime change agenda has taken a new twist, with social media and culture taking centre stage.
And with Bulawayo witnessing a flourishing number of arts and theatre groups, CITE has lots of regime change activities lined up.
The social media organisation is modelled around the defunct Book Café.
"CITE is a creative hub established in 2016 to use new technologies and art to support social movements, talented change makers and innovators (sic)," said Ndebele in an interview with The Patriot.
"CITE offers a space where young people from different backgrounds and professions meet, discuss ideas and collaborate on various development projects and social inventions."
It's alleged stand number 45 Moffat Avenue, Hillside, Bulawayo, and its recently renovated buildings, which have become the core of CITE's operations, are a 'gift' from Father Nigel Johnson – the same Fr Johnson who founded Radio Dialogue where Ndebele used to be the production manager.
It's our understanding that when Fr Johnson was recalled to Harare on January 1 2015 to take up a newly-created post of Development and Communications director for the Jesuits of Zimbabwe and to be assistant pastor of Our Lady of the Wayside parish in Mount Pleasant, he left his house (which had a recording studio) to Ndebele.
Therefore, CITE is a present from a 'father' to his 'begotten' son.
The white priest with a white agenda
Fr Johnson, a priest with the Roman Catholic Church, was born in 1945 in Britain.
He attended his primary education at Donhead Lodge and did his secondary education at Wimbledon College between 1956 and 1963.
Fr Johnson holds a Bachelor of Dental Surgery from Bristol, Bachelor of Divinity from the University of London and a Sound Engineering degree from City and Guilds.
From 1980 to 1986, he served as the medical superitendent at St Paul's Musami Hospital before he became the Catholic Chaplin at the University of Zimbabwe between 1990 and 2000.
He then established Radio Dialogue in 2000 after he lost his job as the Chaplain of UZ on allegations of abusing female students.
Fr Johnson serves on several boards, including the Zimbabwe National Student Union (ZINASU), Zimbabwe Association of Community Radio Stations (ZACRAS), African Community Publishing Development Trust, Self-Help Development Foundation (SHDF), Zambuko House, Silveira House, National Movement of Catholic Students and Jesuits AIDS Project.
Fr Johnson is also a trustee at Centre for Community Development Zimbabwe and a spiritual advisor to the Association of Catholic Entrepreneurs.
Interestingly, Fr Johnson has, on numerous occasions, honoured the Pioneer Column.
On February 8 2009, Fr Johnson was the main celebrant and presided over the 1st Bulawayo Pioneer scout group Baden Powell service at St George's Chapel.
The 1st Bulawayo Pioneer group was formed by Cecil John Rhodes' British South Africa Company (BSAC) army personnel Robert Baden-Powell, along with the American Scout, Fredrick Russell Burnham, while scouting for the Bulawayo Field Force in the Matabele uprising.
In the period leading to 2002, Fr Johnson recorded and distributed speeches of the late MDC-T leader Morgan Tsvangirai in an effort to remove ZANU PF from power.
"We have got to get rid of this rotten, corrupt and evil regime," said Fr Johnson in an interview with the Catholic Herald.
Together with disgraced Archbishop Pius Ncube, Fr Johnson used his Radio Dialogue to record propaganda cassettes and CDs which were distributed free of charge to commuter omnibuses, bars and hair salons.
A minimum of 20 000 cassettes and CDs were recorded each month for a sustained period.
Apart from his propaganda activities at Radio Dialogue, Fr Johnson established Bulawayo Agenda Cell Clubs for debating regime change issues, organising and funding demonstrations, especially at the National University of Science and Technology (NUST) and worked with Women of Zimbabwe Arise (WOZA) where he is currently a trustee.
Radio Dialogue was an unregistered pirate radio station which operated under the guise of a community radio station and readers must be reminded that Ndebele was the production manager.
It was established in 2000 as a project owned by the Bulawayo Agenda, an MDC NGO affiliate.
Equipment from the banned Capitol Radio was used to set up Radio Dialogue.
Nenad Kuzhnizh, a Yugoslav national and communication expert, who was heavily involved in the regime change agenda in his country against President Slobodan Milosevic, was hired.
It is important to note that following the successful removal of President Milosevic, the Americans used the Yugoslav nationals who they had worked with to set up regime change structures in Georgia, Ukraine, Uzbekistan and Zimbabwe, among other countries.
Otpor, a Yugoslav underground youth group created by the Americans and which became a critical cog in the regime change project in that country, was used as the model for similar underground youth groups in Ukraine, Georgia, Uzbekistan and Zimbabwe.
In Zimbabwe's case, it was Zvakwana/Sokwanele and Radio Dialogue.
In this respect, it is quite clear, therefore, that the US, particularly the so-called think tank Freedom House, had a huge hand in the establishment of Radio Dialogue.
This became self-evident when Radio Dialogue's programmes were mainly officiated by US ambassadors.
Remember the 'Local capacity building programme' involving the training of MDC councillors, civic leaders and traditional leaders was officially launched by the then US Ambassador to Zimbabwe, Christopher Dell.
Radio Dialogue's main function was to serve as an information gathering branch of Voice of America's Studio 7 and SW Radio Africa.
Radio Dialogue also hosted Studio 7 journalists.
Its other function was to generate propaganda material on behalf of Freedom House.
This was done through packaging radio programmes on tapes, as well as CDs, flash sticks and memory cards before distributing them to commuter omnibuses, hair salons, bars and so on.
The CDs were called Topical Taxi Tunes and carried programmes which talked about how Government was 'neglecting' the people of Matabeleland.
The station also distributed media products to their members – through their sister organisation Bulawayo Progressive Residents Association (BPRA) and through Radio Dialogue committees in all 29 wards in Bulawayo.
It also developed what it called 'Live Broadcast Meetings'.
These were public meetings, organised by Radio Dialogue ward committees.
They would select anti-Government topics.
Radio Dialogue also used road shows in suburbs, featuring local singers, dancers and drama groups where each show contained a 'special message'.
Radio Dialogue, at its peak, claimed to: "Strive to ensure that the people of Bulawayo hear the voices, not only of the rich and the powerful, but also of the women who sell tomatoes on street corners."
In March 2013, the then Radio Dialogue production manager, Ndebele, was arrested for smuggling shortwave radio receivers into the country.
When the police raided Radio Dialogue offices, then situated at the Ingwe Studios in Bulawayo, they confiscated 180
solar-powered radio receivers.
He was charged for contravening Section 182 of the Customs and Excise Act.
The equipment was being used to communicate hate speech ahead of the 2013 general elections.
In 2016, the radio station closed shop.
Or did it!
Because, soon after the 'closure' of Radio Dialogue, CITE was born.
Zenzele Ndebele: The heir apparent
Zenzele Ndebele (39), is a Bulawayo-based 'journalist'.
He holds a Master of Science degree in Journalism and Media Studies with NUST.
He joined Radio Dialogue in November 2001 and in March 2016 'found himself' at CITE.
Ndebele recently made headlines with his documentary, Gukurahundi Genocide: 36 Years Later, which was launched at Rainbow Hotel in Bulawayo on September 29 and in Harare on October 17 at Dr Ibboston Mandaza's SAPES Trust – the same SAPES Trust which hosted a conference last year on how to use social media to create discontent, chaos and crisis as means to overthrow the Government.
Ndebele's documentary (1hr 13 mins and 48 seconds long) claims the mass killings were planned before independence.
He interviewed ZAPU and ZIPRA stalwarts, including Dumiso Dabengwa, Vincent Hillary Ndlovu and Misheck Velaphi, former dissidents, a 'dubious' former 5th Brigade soldier, victims of rape and a villager who was detained at the Bhalagwe Camp in Matabeleland South.
The documentary faced backlash for inflating figures of victims killed to 40 000.
The Catholic Commission for Justice and Peace (CCJP) alleges 20 000 people were killed – a number many quarters still maintain was exaggerated.
The documentary was also criticised for being one-sided as it totally ignored the victims of the dissidents.
Thus, people lambasted Ndebele for fanning tribalism and hatred instead of addressing the core issues of truth and reconciliation.
Ndebele once produced another documentary on Gukurahundi in 2008 titled A Moment of Madness.
Through CITE's online hub, AsakheOnline, Ndebele has been perpetuating claims and propaganda that Government is neglecting the Matabeleland region.
He was taking advantage of the centre's wider reach through social media's crowdsourcing.
Crowdsourcing is the inquiry of ideas, feedback, services, help or any useful tools from people available on the internet for a specific cause.
One of the best known forms of crowdsourcing is the so-called 'citizen journalism' – the participation of amateur reporters or regular citizens in the process of collecting, reporting and disseminating news outside mainstream media institutions.
With support from the US, CITE provides citizen journalism training to women between the ages of 18 and 25.
Last year in September, under the 'We are the Future' initiative, Jennifer Savage, deputy chief of mission at the US Embassy, told youths participating in a citizen journalism training on the premises of the CITE in Bulawayo to use citizen journalism techniques during elections.
"A lot of people take up WhatsApp because of anonymity," said Savage, challenging the youth to be courageous and speak out.
"I would encourage you to be courageous, step up and put your name on it and say this is what I saw."
In return the youths were 'promised' scholarships in the US.
It is no surprise there was an influx of fake news in the country before and after the 2018 harmonised elections.
One needs to offer incentives to suppliers of the content for crowdsourcing to work.
Currently, through an Investigative Journalism Fund, Ndebele's CITE is offering US$200 per story idea.
"We are looking for fresh and captivating stories with a particular focus on the economy, social issues, politics, corruption and environmental issues," reads a statement on CITE's website.
When The Patriot visited CITE premises, Ndebele was rattled and took to social media soon after.
However, when interviewed, he claimed CITE was a creative working space that hosts youths, artistes, journalists and members of the civil society to promote what they call 'ARTIVISM'.
It's crucial to observe the implications of CITE's 'activism for social change' in line with the use of social media and there are examples from other countries Zimbabwe can learn from.
In the spring of 2011, the world watched as uprisings swept the Middle-East, from Tunisia, to Egypt, Syria and beyond.
Images captured by civilians on the scene were viewed by people around the world, courtesy of facebook, twitter and YouTube, among other social media platforms.
There was no doubt that information and communication technologies, in particular burgeoning social media, played a part in the upheavals.
And since then, social media has been widely-recognised as a tool for political upheaval.
Zimbabwe has not been spared.
On April 19 2011, the US Government's Office for Transitional Initiatives (OTI), through Casals and Associates, one of the agents through which USAID funds regime change projects, acknowledged the power of information technology in the regime change agenda in Zimbabwe.
In its Grant Agreement Number CAZ194 titled 'Challenging undemocratic governance' to Kubatana Trust of
US$13 960, the US said:
"This grant seeks to support efforts to familiarise the Zimbabwe civil society with the popular political changes taking place in North Africa.
USAID/OTI will partner Kubatana Trust to provide information DVDs on the Egyptian and Tunisia revolutions to the Zimbabwean populace in the high density areas through civic organisations.
USAID/OTI will provide in-kind assistance to Kubatana Trust for the production and distribution of 10 000 DVDs and 10 000 fliers.
Provision of this assistance will enhance the Zimbabwean public's ability to understand and learn from democratic change taking place on the continent and relevance to their own political situation.
It is imperative to inspire Zimbabweans to learn from the Egyptian and Tunisia Revolutions and to challenge undemocratic governance."
And barely a month later, the US' regime change arm under Grant Number CAZ214 released another US$40 524 to the founder and artistic director of the Harare International Festival of the Arts (HIFA), Manuel Bagorro, who took recruits masquerading as artistes and activists to Serbia to give them training, "…in the effective use of social media for transformation" under the banner 'EXIT festival.'
The grant agreement read: "Training will focus on providing the artists and activists with the critical skills and tools needed to mobilise for social change in Zimbabwe."
Since then, attempts to undermine the authority of the Government using social media platforms such as twitter, facebook and Instagram have been intensified.
Ndebele's CITE is part of that bandwagon and, as we always say, responsible authorities must take heed.