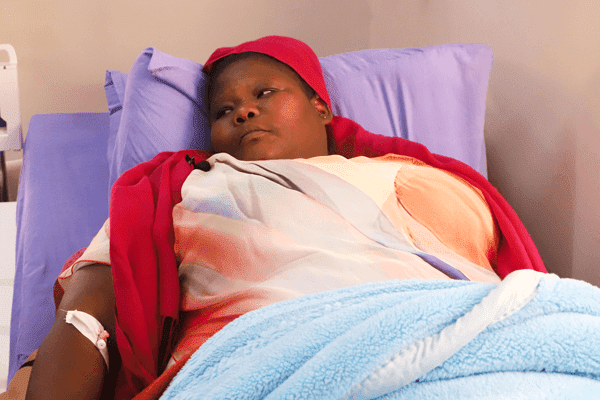 NON-GOVERNMENTAL ORGANISATIONS (NGOs) operating in Zimbabwe have launched a fresh onslaught against Government as they seek to bring the country back under global spotlight through fictitious claims of 'abductions' of opposition and civil society activists, it has emerged.
Investigations by The Patriot revealed that most abductions are being organised by the MDC Alliance ahead of global events such as the TICAD 7 (Tokyo International Conference on African Development) Summit which ends today in Japan and the forthcoming United Nations General Assembly (UNGA) scheduled for next-month.
Information at hand shows that the MDC Alliance and its Western handlers intend to bring Zimbabwe up for discussion at the UNGA summit.
At least two senior MDC Alliance officials (names withheld) are working on the abduction project with the help of several Western embassies and NGOs.
Over the past few weeks, at least 18 people from NGOs and the MDC Alliance have been allegedly abducted by armed gunmen who went on to torture them.
The armed gunmen have been said to be state security agents.
Conveniently, most victims are MDC Alliance members.
The reports became rife after the police issued prohibition orders against planned MDC Alliance demonstrations countrywide after establishing, through intelligence, that the protests were going to be violent.
On August 13 2019, MDC Youth chairperson for Mufakose Blessing Kanotunga was allegedly abducted and assaulted by five armed men as he slept in his home.
On August 18 2019, MDC Alliance Epworth, Ward 5 chairperson Patrick Bandera and the party's district secretary for labour, Givemore Goreke were purportedly abducted by five armed men.
On August 19 2019, MDC Alliance members from Bulawayo — Goodsen Phiri, Wilbert Verenga, Masiza Ndlovu, Benard Verenga and Tadiwanashe Marumbei — are said to have been abducted and tortured by heavily armed and masked men. 
On August 21 2019, comedian Samantha Kureya was allegedly abducted from her home and tortured by state agents.
The armed and masked men reportedly forced their way into the house around 10 pm and assaulted Kureya's family members as well. 
Each day, there is a story of an abduction on social media.
Sounding defiant after the botched demonstrations, MDC Alliance leader Nelson Chamisa told journalists at a press conference that his party was not deterred by the ban, nor the heavy deployment of police.
"We are going to purse every avenue," said Chamisa.
"There is not going to be any rest until the people of Zimbabwe achieve a people's government."
It would turn out, the MDC Alliance and its handlers resorted to new tactics of creating stories of alleged abductions of their members and members of civil society.
Three victims who were abducted last week — Alice Kuvheya, director of Chitungwiza Residents Trust (Chitrest); Morgan Gumbo of MDC Alliance; and Traner Shambamuto of Women in Politics and Peace-building — rubbished claims doing rounds that their abductors were security agents.
Under this project, victims are profiled to fit a motive that they are wanted by state security agents.
Kuvheya is one the 33 civil society leaders who attended the Southern African People's Network (SAPSN) summit which was held on the sidelines of the 39th SADC Summit recently held in Dar es Salaam, Tanzania.
The delegation's intention was to discredit President Mnangagwa on accusations of violating human rights, with a view to attracting international censure.
The move was expected to put Zimbabwe on the SADC agenda.
Prior to her trip to Tanzania, Kuvheya took to task Chitungwiza MDC Alliance Councillors over the allocation of funds vis-à-vis the service delivery by the Council.
Thus, Kuvheya is certain her abductors are MDC Alliance supporters who wanted to scare her off.
But they took advantage of her trip to Tanzania to make it appear as if she is wanted by state security agents.
Morgan Gumbo of Mufakose also believes his abductors are MDC Alliance supporters.
Gumbo was allegedly abducted after having an altercation with Shamboc Chivese from the same suburb over allegations of abuse of Constituency Development (Funds) by area National Assembly Member Susan Matsunga.
The altercation degenerated into a fist fight while open threats were made.
Traner Shambamuto received threats from MDC Alliance officials before an abduction attempt in Mufakose.
"I was once an MDC Alliance official but we conflicted on imposition of candidates and I was very vocal about it," said Shambamuto.
"I was threatened several times by MDC Alliance supporters before they tried to abduct me two weeks ago."
"Three men came to my house, while others remained in the car outside.
"They tried to rape me but I bit one of them on the hand and screamed.
"At the same time my children ran out of the house and alerted our neighbours which forced them to hurriedly depart my residence.
"I have since reported the matter to the police"
Opposition MDC founding member Sekai Holland has claimed that some abduction reports were not genuine.
"Abductions are part of the new narrative which supports the theory that we have an illegitimate government," said Holland.
Holland, who is National Peace Trust (NPT) Board of Trustees chairperson, said it is critical for diplomats in the country to first verify abduction claims before circulating messages on social media.
"The National Peace Trust notes with concern statements coming from some quarters of the diplomatic community, civil society and political players on the situation in Zimbabwe," said Holland in an interview.
"Some of these statements border on falsehoods, misinformation and outright malice and have the potential to further derail current fragile multiple peace-building initiatives in Zimbabwe."
Holland said seven cases of abduction they have received show that these abductions emanate from intra-party violence.
"While the NPT has not been able to investigate all cases, the incidents involving the abduction of two opposition activists in Mufakose has been reported out of context," said Holland.
"The same has been with the situation involving the youth leader of a political party at the end of the final discussion programme hosted by the Zimbabwe Council of Churches and broadcast jointly by the Zimpapers Television Network and the Voice of America on July 31 2019.
"When one realises that this whole abduction incident happens when there are elections or international events such as AU, SADC and UN summits, then the dots start connecting," she said.
Last year, prior to the July 31 elections, several abductions and arson claims were made by NGOs and the MDC Alliance.
Counseling Services Unit (CSU) invited journalists from the private media to Chigiji Village, Bindura, to record an account of a post-election violence victim only identified as 'Kumire'.
Investigations by The Patriot at Chigiji Village revealed that 'Kumire' did not exist nor were there incidences of post-election violence.
This is similar to the story of Christpowers Maisiri, a 12-year-old boy who died in an inferno on February 23 2013 after the house in which he was sleeping in together with his brothers caught fire and ZANU PF was alleged to have been responsible.
The Patriot exclusively revealed that Sherperd Maisiri, little known MDC-T member, had used his mentally disturbed son's death to gain political and financial mileage.
Following the death of Christpowers, Maisiri received a brand new bicycle from MDC- T stalwart Eddie Cross to replace the one that had been burnt in the inferno. He was also given an undisclosed amount of cash by the MDC-T that other villagers referred to as 'mathousands'.
The same villagers told The Patriot that they suspected the father to have started the fire.
In a few days, he had become one of the richest villagers in the area.
On July 6 2008, The New York Times carried an article titled 'Mugabe thugs shout 'Lets kill the baby'.'
The story was repeated by Newsweek, a US magazine.
It alleged ZANU PF supporters broke both legs of an 11-month-old baby to punish his father for being an opposition councillor.
The baby's name was given as Blessing Mabhena, who, allegedly, was grabbed from the bed and flung down with force as his mother, Agnes, hid under the bed.
The story was reportedly created by a freelance journalist in Harare, Douglas Merle, and was inserted in The New York Times by Christina Lamb.
The New York Times was forced to run a lengthy retraction on July 9 2008 after learning the boy's mother had lied to get money to pay for an operation to correct the child's bowed legs (rickets).
Doubts about the mother's account arose when an orthopedic surgeon said an X-ray of the child's legs showed no sign of fractures.
This wasn't the only time a story had been fabricated to discredit ZANU PF.
On April 28 2002, Daily News reporters Lloyd Mudiwa and Collin Chiwanza wrote a fabricated story that a 53-year-old supporter of the MDC, Brandina Tadyanemhandu of Magunje, was decapitated by ZANU PF youths in full view of her two young daughters.
International news agencies and newspapers outside Zimbabwe published the story, quoting the Daily News.
It turned out her husband had cooked up the story in an attempt to get money for her funeral from the MDC.
The Zimbabwe Independent, on February 6 2002, published a story titled 'My ordeal as Mugabe Prisoner' by their reporter Basildon Peta.
In the story, Peta claimed security agents had wrongfully jailed and detained him in a blocked toilet for a cell.
The story was published in many Western newspapers before it was discovered that Peta had never been arrested.
For the lies, Peta was 'dismissed' from The Independent and skipped the country into South Africa where he lied again about being hounded out of Zimbabwe.
As a reward, Peta got a job with Britain's The Independent.
Thus, for regime change agents, no story alleging ZANU PF brutality is too farfetched to be rejected or verified.