IN the previous episode of our discussion on heritage-based teaching and learning, we showed that indigenous languages are not only tools of communication but that they also carry the culture and total heritage of a people.
We also highlighted some deficiencies in the quality of learning that are a direct result of using foreign languages as teaching mediums.
In this article, we shall highlight how the English language is the main barrier to educational achievement and subsequent entry of the young population into socio-economic activities.
This is part of our appeal to education authorities to speedily implement a robust policy that calls for the use of local languages as mediums of instruction.
Use of colonial languages in education in Zimbabwe and other African countries has created the false impression that knowledge can only be communicated in English, French or Portuguese.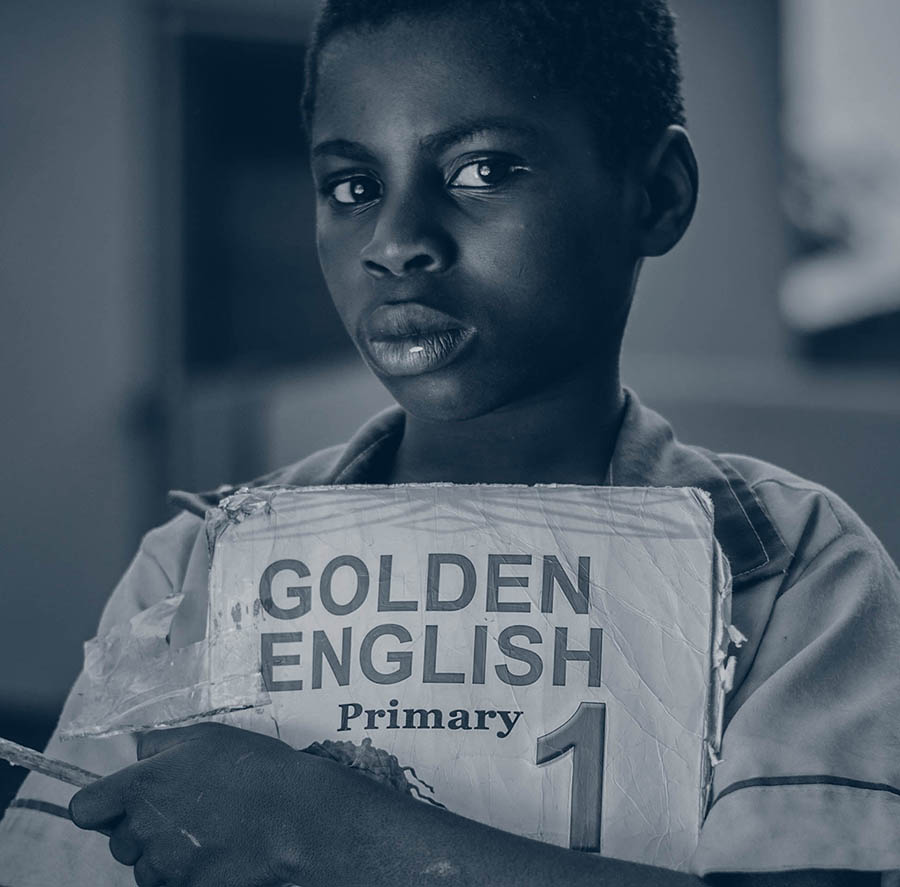 This has severely impaired African educated persons' capacity to exploit the natural resources in their environments for economic benefit.
The only 'science' readily available to Zimbabweans is that written in books; even that is not so accessible as most students have challenges with mastering the English language.
The foreign colonial language has become the main barrier to learning and exploring the abundant natural resources in the African environment.
If the language barrier is not removed forthwith, even Education 5.0 will not liberate us from economic bondage.
Our students and scholars must innovate and industrialise and that is best achieved in the mother tongue.
Free unfettered creative thinking and communication are only possible for the majority of our people when they communicate in their mother tongues!
Education authorities must hasten to facilitate the development of our local languages to enable Zimbabweans to break out of the colonial language box to become free intellectual spirits. Language committees must be established for each of our recognised 15 official languages, excluding English.
Some progress has already been made with Shona and Ndebele. The other languages must follow suit.
Committing resources to this effort is part of how we consolidate and strengthen our independence and sovereignty.
The development and promotion of indigenous languages in all communications represents the main battle for the liberation of Africa.
When Africans speak, write and communicate with teach in their own languages, then they will be truly liberated from colonial bondage.
Our capacity to exploit our natural resources does not lie in learning foreign languages; it is innate, in-born.
African inventive genius will be finally freed when we revert to our own languages.
The Chinese, Indians, Germans, Italians, Malaysians, Koreans and Russians all use their native languages for science, technology and industrialisation and they have been successful to the extent they learn some English to access that literature in the English language.
Zimbabwe's obsession with English can only be a sad reflection of the degree to which we have been mentally colonised.
Who can be proud of that?
I am not!
Let me share my personal experiences as a secondary school science teacher by referring to the post-school performance of one of my high school students in the mid-1970s who was generally weak in both science and the English language; getting a string of poor results in the Cambridge Schools Examinations. Then I met him in Harare years later, after the start of the Land Reform Programme.
I still remembered him as one of my struggling students back in the 1970s.
As if in answer to my nagging memory of him, he said: "Mdhara, do you remember I was very poor at English, Science and Mathematics at school?"
"Yah, yah," I said apologetically.
"Well, you will be surprised," he said.
"I now own a factory where I manufacture irrigation spare parts. "Here are samples of what I make and sell to the farming industry.
"After I left school, with only two 'O'-Level passes, I learnt practical engineering skills by attaching myself to various formal and informal engineering joints."
I was embarrassed.
Practical skills and determination, not English proficiency had taken him that high!
And maybe he had these other talents but we never recognised them as teachers because we were obsessed with his English which was poor!
Silently I said to myself: "Of all my students, how could John (not real name) have come this far?
"Many of his brighter classmates have worked for various companies, but to be running his own manufacturing company, surprise, surprise!"
The lesson: It is not always about passing 'O'-Level English and other subjects but commitment and special aptitudes for practical hands-on tasks!
I relate this episode to again emphasise that use of foreign languages as instructional mediums may mask a lot of potential in our students such that we throw away potential industrialists on the basis of poor English proficiency!
I urge readers to reflect on these matters!
The psychological impact of 'failing' is a tremendous blow on the ego and confidence of both students and their parents/guardians.
It has created, and continues to create, generations of Africans who are made to believe they are failures in life because they could not pass their Grade Seven, Ordinary or 'A'-Level English language examinations.
But the truth in most instances is that African students do not fail the subject matter but the foreign language used as medium of instruction.
The foreign language bars them from fully engaging with the content and substance of the course/subject being taught.
They fail to understand the language before they even get to the subject content and so are pronounced 'failures'.
What a waste of human resources!
Readers can reflect how many students pass English language examinations each year, probably +/- 30 percent.
The rest are condemned to a frustrating future of re-sitting English paper numerous times.
It does not matter what other endowments the creator bestowed on them, but in Zimbabwe the law says you must pass 'O'-Level English to be recognised as a 'real' human being.
Only the 'educated = English passers' are allowed into the mainstream economy, but they are woefully few.
The 'failures are doomed to watch through the 'academic fence', made of English language wire, as the few of their countrymen who have passed English enjoy all the benefits of tertiary education, professional training and well-paying jobs.
How cruel can Zimbabwe be to its citizens to condemn the majority of them to a life devoid of success due to non-mastery of our former coloniser's language, English!
Talk of 'ease of doing business'!
Far from it for the majority of ordinary Zimbabweans; they simply cannot pass through the eye of the needle called 'O'-Level English the same way a camel cannot!
Who wants to be an English woman or man?
Let us adopt, develop and use our indigenous languages for teaching, for business and all documentation and communication.
Use of indigenous languages for teaching and learning will enable the majority of students to succeed and even excel in their various training programmes because the 'eye' of a needle (English) will have been replaced with a wide gate (indigenous languages) allowing the majority to access knowledge, information and skills with little hindrance.
If Zimbabweans are forced to wear English language goggles, which most find opaque, to 'see' their way into a prosperous socio-economic future, Vision 2030 will remain a pipe dream. We will not be able to raise enough competent troops to fight in the economic liberation war.
Those who pass 'O'-Level English are too few to lift Zimbabwe to Vision 2030.
Let us liberate the majority of Zimbabweans from colonial language bondage.
Then we can truly all work to achieve Vision 2030!
And so the clarion call is for the new design Education 5.0 to fully embrace the use of local languages as mediums of instructions as a cornerstone of its modus operandi.
University and college lecturers as well as school teachers at all levels from early child development (ECD), primary and secondary must be mobilised to generate copious quantities of local language literature such as textbooks, novels and traditional story books.
Media houses must develop, print and broadcast local content in local languages.
Teacher training colleges must go into overdrive to generate a teaching force that is multilingual and capable of utilising local languages as mediums of instruction.
Policy makers, Members of Parliament and civil servants must be engaged and educated to accept and value local language use so that we halt the colonial railway line (English language) which keeps running us back into the hands of our erstwhile colonisers and now neo-colonisers in the process frustrating innovation and industrialisation driven by our own native inventive genius.
In the next episode, we shall present evidence from scientific studies that show the efficacy of using local languages as mediums of instruction.
This should help to convince the 'doubting Thomases' who have been mis-educated to think that 'indigenous is bad; foreign (English) is good'.
Our languages, our cultures, our independence and sovereignty!
As Bob Marley put it: "Emancipate yourself from mental slavery; None but ourselves can free our minds."
The time is now!